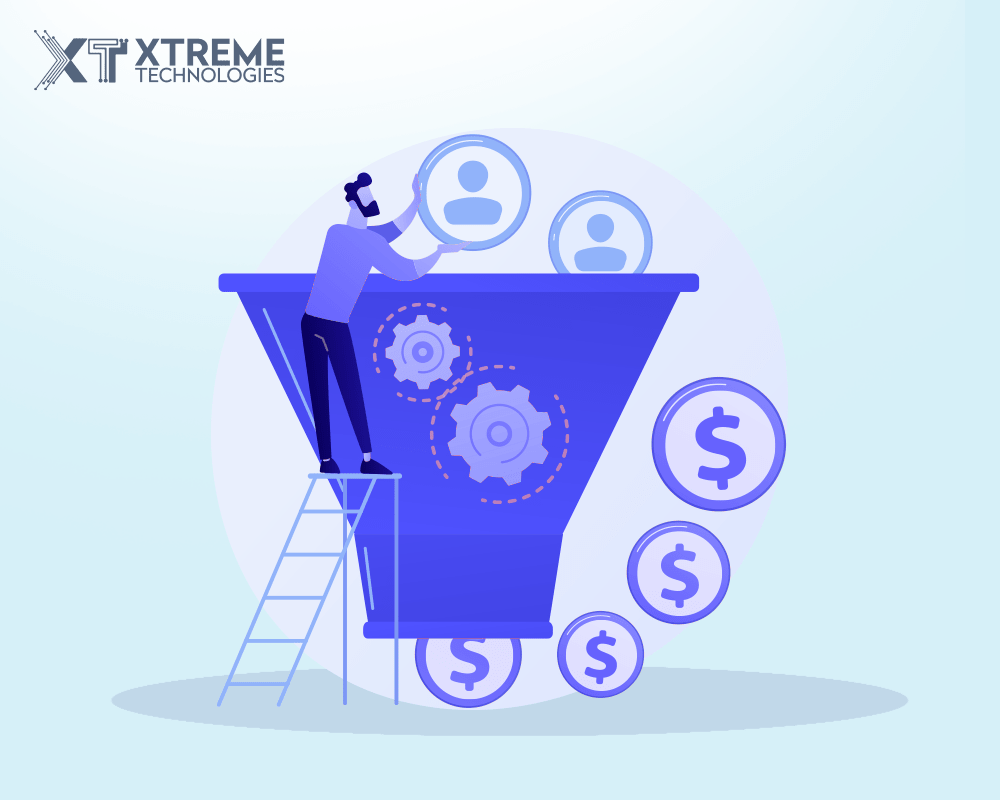 Top 19 Lead Generation Techniques for Your Business in 2021
Published on: September 20, 2021
Introduction
Imagine you're on a date and you're sitting at a restaurant, eagerly awaiting your lady. Instantly, your phone rings, and you rush to answer it, thinking only of her... and picking it up with "hello baby, where are you?" You probably heard, "Hey! "May I speak with Mr. John? Are you interested in purchasing items from my store?" What a repulsive sight! Proper lead generation techniques are what we will be discussing here. You are all confused if you are doing this interruption, which is very frustrating for the people you are calling up. If you are following this approach, then stop as it's killing your leads. What should you do in this situation?
Lead generation is difficult. There are no silver bullets. There are no magic tricks that will solve all of your problems. So instead, there is nothing but testing, testing, testing, testing, and more testing.
That isn't to say there aren't any quick wins or methods to blow up your funnel.
If you're having trouble getting started or want to improve on an existing strategy, read on. These lead generation techniques are sure to be beneficial to any business.
The most effective way to keep your company from being that annoying, bothersome cold caller like the one above who is ruining the dates. Let us start by identifying what a lead is. We'll also go over what lead generation is all about. And why is lead generation profitable? So, let's dive in.
What is a Lead and Lead Generation?
There's no doubt you've heard of lead generation if you work in sales or internet marketing. Likely, most businesspeople are at least vaguely familiar with it. Perhaps you've heard about it in business conversations you've had, or you've seen it in sales and marketing materials. But, what's the big deal? What is the significance of lead generation? We're here to explain what it is, why it's worthwhile, what the tactics are, and much more.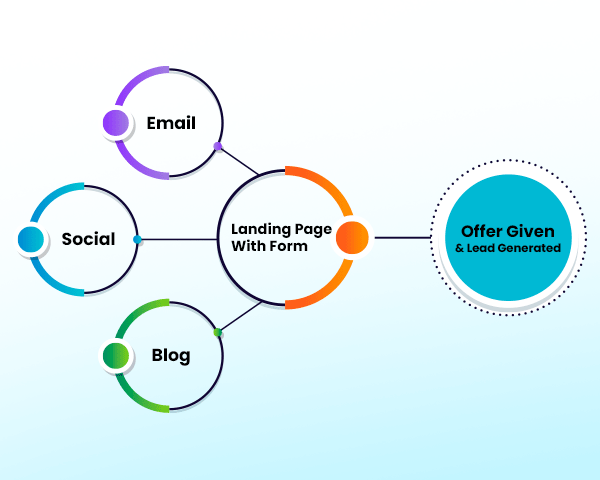 If you bought a phone from an online marketplace today. So your next desire is to get a decent back cover for it. And the next day, you received an email from the same store offering a good discount on a mobile cover. That makes sense and appears to be less intrusive.
In this way, the company demonstrates its value to its lead, leading to a successful transaction.
Now for lead generation, here is an example.
When I met someone who asked what I did for a living, I immediately replied, "I am a lead generator," and he gave me a puzzled look. I smiled and attempted to respond, "I am a person who engages in creating good content that attracts my audience, eventually allowing them to convert for purchase."
He was beaming! And appeared happier. That is precisely what lead generation entails.
The internet is a boisterous place.
There are flashing buttons, obscene banners, and even those horrifying songs that play automatically when you visit a website.
*Insert Kelly Clarkson song*
Whatever method is used, the objectives of these strategies are all the same. The sites want to capture your attention and turn you into a valuable lead for their sales funnel.
Do these strategies work?
Yes, but there are far more efficient ways of generating high-quality leads for your company, as you might expect.
What are the Advantages of Lead Generation?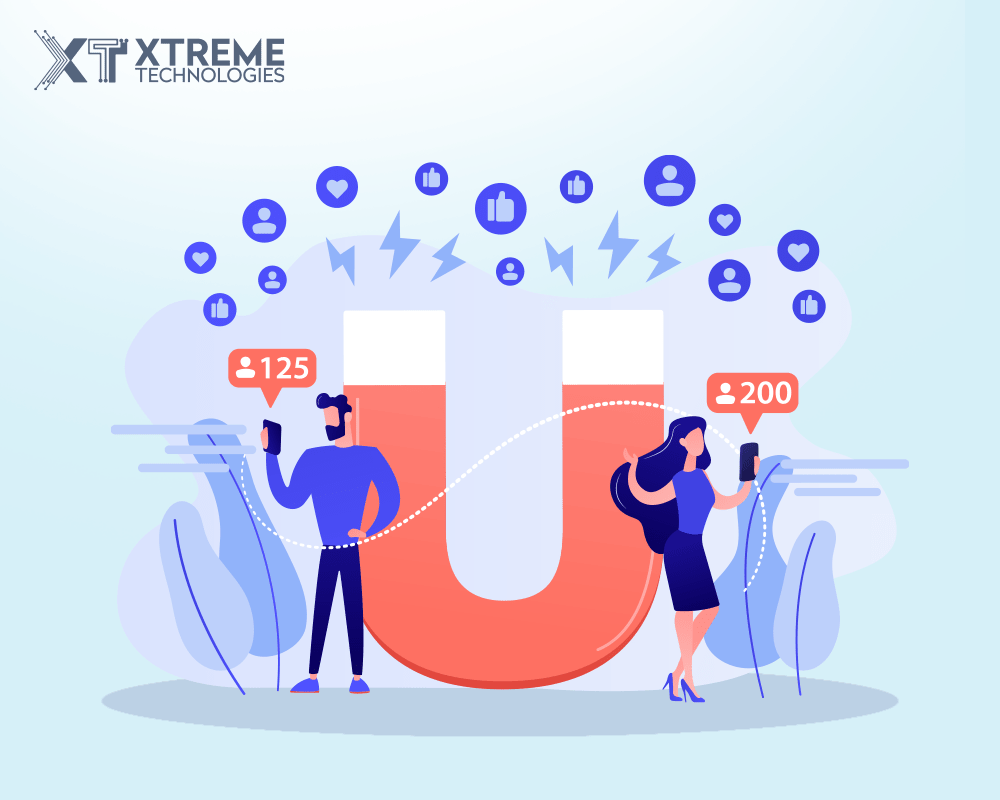 1) Enhanced Market Presence
The usage of social media is one of the finest strategies for generating leads. Likewise, social networking is one of the most effective strategies to reach a larger audience for your business. The usage of platforms such as Instagram, Facebook, Twitter, and LinkedIn has greatly aided in developing branding for both large and small businesses. The key to this is consistency.
By ensuring that your social media is up to date, you will improve your market presence. Understanding who you are, what you do, and what you provide puts you in an excellent position to convert them into leads and paying customers. You will subsequently be able to influence your large money stream as a result of this.
2) Increased Following
You may build your following by being active on social media and using content. Nike and Apple have done this successfully over the years, and it helps with engagement if consumers or potential customers are aware of your narrative. Your social media following is also helpful in promoting products and services. So, if you're thinking of starting anything new, this is one of the most acceptable methods to go about it.
It takes time to build a following, but it is one of the most effective strategies to create leads. In addition, marketing platforms such as social media have completely transformed how we interact with our target audiences.
3) Customer Reviews
Even if customer evaluations are not directly related to marketing, they are pretty helpful to your company. The key to success is to establish a favorable reputation for your company. This is possible with the help of consumer reviews. It is natural for a young firm to struggle with generating a large amount of custom. However, if you receive referrals and positive testimonies, you will be in good shape.
It is also a well-known truth that people will buy from those they believe in. Building trust requires you to perform an excellent job of offering what your company provides, as well as having people back up your story. Asking a consumer for a review is not unusual, and if you have done an excellent job, most people will say so.
Stages of Lead Generation Funnel
With this in mind, you must be familiar with the various stages of the lead generating funnel in order to direct leads through it.
When online marketing companies talk about lead generation funnels, you could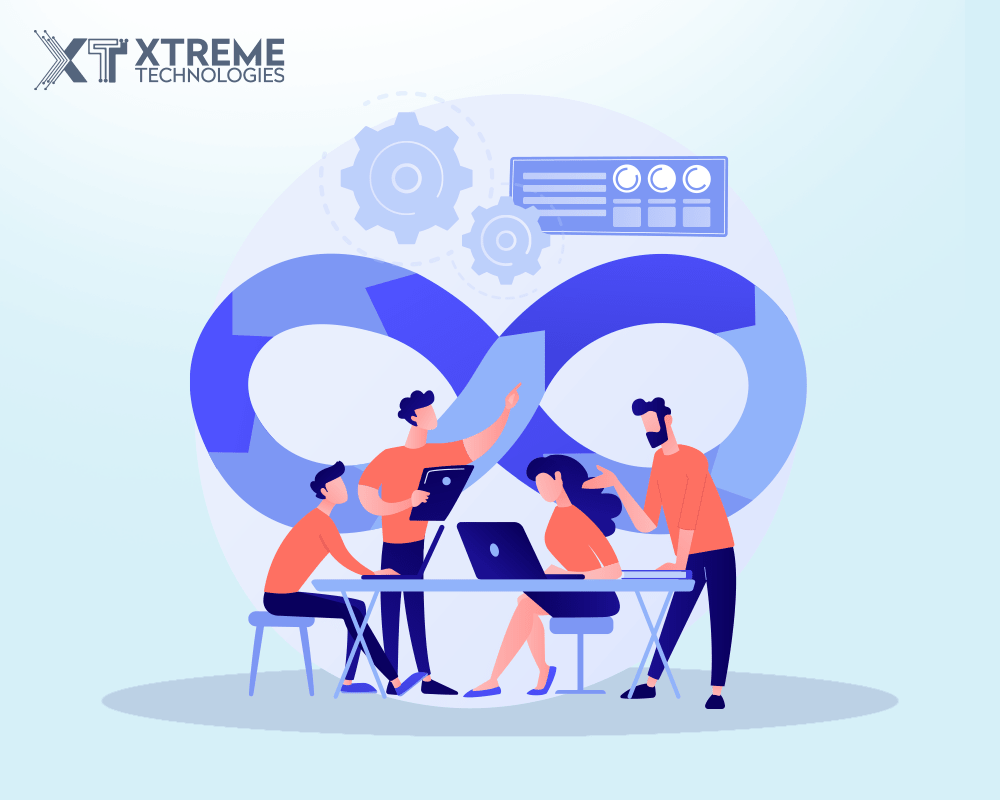 In layman's terms, these words relate to the several major stages of a lead generating funnel:
The Funnel's Top
The Middle of Funnel
The Bottom of Funnel
Lead Generation Techniques for Your Sales Pipeline
1) Content
The king is always the content. It is a better approach to direct your customers to the landing page. In general, the material is created to educate visitors or provide readers with useful information.
Remember that content is the crowd puller that directs your viewers to the landing page whenever they click on call-to-action (CTA) buttons. Therefore, work on your content to delights your target audience, resulting in a win-win situation.
2) Email Marketing
Email is an excellent lead generation technique for generating leads for online marketing. By including sign-up forms on your website, you encourage visitors to provide you with their email addresses.
Here, you must develop an enticing offer to get your target audience to join up.
In addition, you may utilize social media to promote the offer in exchange for an email address.
Do you recall the top of the lead-generating funnel? You are gathering email addresses to place at the top of the funnel.
3) Website
A website is a magical place. This is the location of conversion. Encourage your clients to sign up for the newsletter by providing some valuable e-resources, or provide them with effective pop-ups or CTAs to grab the demos; it is all up to you.
4) Blog Posts
If you're producing unique products but they're not getting enough attention, it's time to turn to a blog.
They have a wider reach, but they should also be addressing a particular audience.
If your website does not have a blogging option, you must add one. Then, in whatever industry you are in, look for some appealing blog articles linked to the holiday season and make them viral by sharing them on various digital channels.
5) Display Ads and Retargeting
See, advertising banners have a function; if these ads do not generate traffic or only a small number of people engage with them, the ad is rendered ineffective. Because it also doesn't make sense.
The advertisements' goal is to compel consumers to take action. Otherwise, you are wasting your money.
6) Having the Right Tools
Have your lead generation efforts stalled? It may be time to purchase new software or upgrade an existing one. We've seen many businesses like yours, and we know what it takes to increase the success percentage of a campaign.
Customer information collection is equally as essential as increasing traffic to a website or social media page.
There are hundreds of lead creation tools to select from in today's world. Some are better designed than others, but they no longer deliver the same ROI as they previously did owe to overdone methods and a lack of innovation.
7) Content Marketing
When we talk about business development then content marketing is one of the best options since it is the most powerful tool in lead generation techniques. Essentially, if you create and provide high-quality content, the remainder of your approach should be pretty straightforward.
To begin, consider your product or service. What kind of content value can you provide to customers? Then consider where you want to market it and who you want to share it with.
If your consumer begins at the top of the lead generation funnel, the goal of your content marketing is to stimulate their interest and assist them through the sales process.
There are many distinct sorts of content. Discover what works best for your company and its target demographic.
8) Deliver a Consistent Message
Ensure your visitor's story is constant from the time they see your link or ad to when they submit their contact info.
Keep your promises as well. If you attract a customer to click on your website since you promised them a helpful guide, ensure you repeat the pledge when they input their email address or contact details and provide it once the lead is registered.
9) Ensure Including CTA on Every Page (If Possible)
Sure, your landing page generates the most leads; how about the other pages?
Can a visitor readily enter their email address from any page on your site to keep in touch? If not, you might want to include a tiny sidebar CTA.
The objective is to make it as smooth as possible for the user to provide personal information.
10) Contests
I'm not sure about you, but if there's one thing that catches my eye, it's free things.
"Can I give you my email in exchange for a chance to win an Aston Martin DB9?" "No more..." People will go to great lengths to win freebies.
The best thing is that a contest might require a lower expenditure than most people believe. So whether it's something as basic as some business swag or a luxury vacation to next year's Music Festival, think about what kinds of rewards will appeal to your target demographic and start marketing.
11) Give Better Offers
Unless you're one of the top marketers, there's a lot of opportunity for improvement in conversion rate. The best 10% of landing pages have conversion rates 3x to 5x higher than the average. So how do they manage it?
One innovative approach is to provide better offers. This is considerably more significant than your standard optimizations - altering button color, font type, spacing, and so on.
Every software provider provides a free trial period. Every plastic surgeon offers a complimentary consultation. So what do you have to give that is distinctive, intriguing, and adds genuine value to the visitor's experience?
12) Keep Your Landing Page Clean and Appealing
Pages that direct the visitor's attention to what's vital convert well. As a result, ensure that your website indicates where the conversion occurs.
Remove any superfluous graphics that may distract the visitor, and go through the content to see if there is any way to say more with fewer words.
13) Easy to Read Landing Page
I once read a blog post on lengthy sales pitches that stayed with me. It contained a surprise about who reads extended sales presentations, the ones where you have to scroll down for a minute or two while the content progresses. People who are buying are the answer.
This may be true, but it does not change the reality that most of your material will be ignored. For example, visitors will read just 20% of the text, while lengthier words will be ignored 75% of the time.
So, use smaller paragraphs, key points, info boxes, quotations, and so on to break up the text of your lengthier pieces of material. Do whatever it takes to keep your audience from skimming your material rather than reading/absorbing it.
14) Instagram Shoutouts
We've all purchased Instagram ads and played with them, but have you tried approaching actual Instagram accounts?
Look for accounts that are similar to your specialty on Instagram. For example, if you offer fishing equipment, there are numerous fishing-themed Instagram profiles.
You may send a quick message to those pages, and in exchange for a fee, they will post your ad on their profile for 24 hours.
15) Ad Swaps
There are several "ad swapping" groups online, or you may contact a website that may offer an email list in your field.
You recommend sending an email to their email subscribers containing your link. However, you will be charged for every click on your link made by their subscribers.
If you do not have any connections in this field, look for websites suitable for an "email shoutout" and write them a cold email pitch.
16) Pinterest
Organic traffic on Pinterest is also relatively accessible if you manage to play your cards correctly. Still, sponsored advertising is among the most intriguing things you can include in your marketing mix to generate new leads.
In contrast to Google, beginning with Pinterest is quite simple, and there is no need to wait decades to get ranked.
17) Be Wary Of Keyword Stuffing.
While SEO is essential, don't overload it with keywords. Instead, make an effort to include your core keyword at least four times in the body of your online page. When you stuff your text with keywords, search engines will detect.
SO, what is the best way to naturally avoid keyword stuffing? Well, it is to increase the word count of your content. You can include more keywords in the other 300 words if you write 900 words rather than 500. This eliminates the need to insert a keyword every 20 words or so.
You can also hire competent Dallas SEO services provider they will help with the right tactics.
18) Don't Forget To Format Your Web Page Title Tags
You should attempt to stick to the following format: Primary Keyword – Secondary Keyword – Brand. Note not to exceed 60 characters.
19) To Increase the Reach of Your Content, Use Social Sharing Buttons
Place them next to helpful information. Alternatively, put them on the confirmation or thanks you page for a form they filled out. Because social media is king these days, make it simple for leads to share your outstanding content with their connections.
Wrapping Up!
We completed the different components of Lead Generation. We received a rapid response on lead generation marketing, methods, and various strategies involved in lead creation.
So on and so forth, all of the critical components of lead generation are addressed, and lead generation techniques. This is only the beginning; a lot is coming in this row. Discover how to nurture leads so that they finish their purchases and become brand ambassadors...
If you found this helpful information, please leave a comment.
Author Bio
Chloe being a copywriter, creates convincing lead-generation material for B2B software, SaaS, and PPC marketing services providers. Her responsibilities also include keyword research, writing intriguing material, and proofreading for accuracy and quality.
Tags In