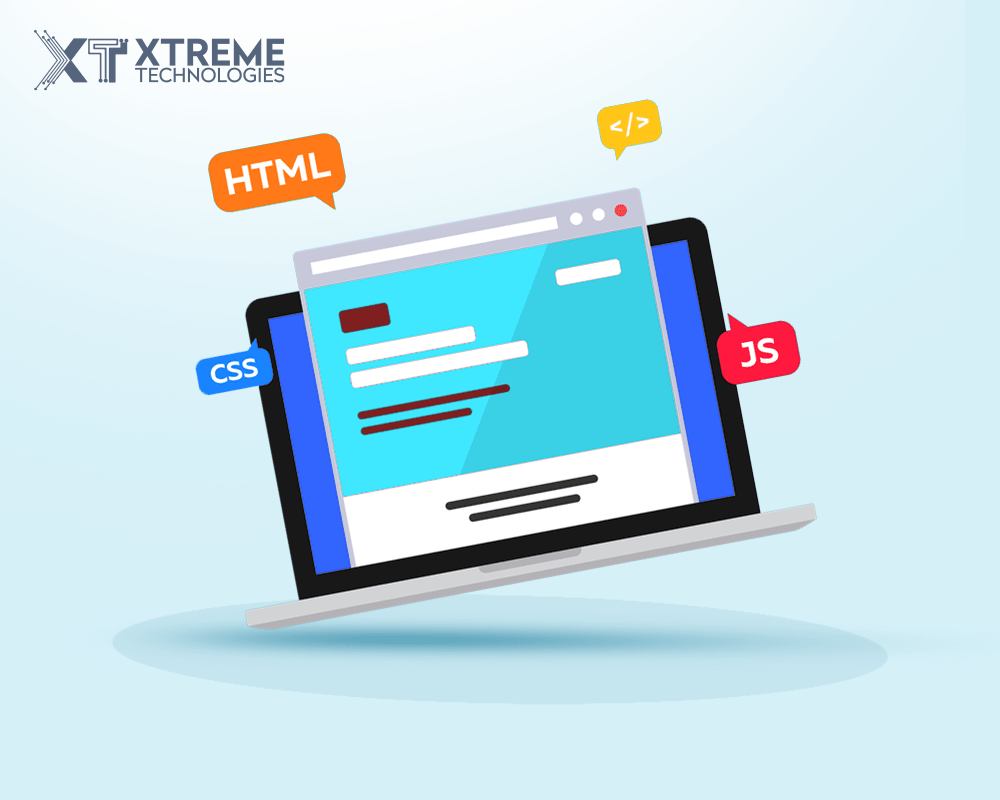 The Power Of High-Converting Landing Page & Why Do You Need It?
Published on: August 26, 2021
Landing pages are is a critical element of any website. And if you optimize them, you can significantly increase your conversion rate. Of course, you should customize this page to your target audience, but a few general rules apply to all landing pages. We'll go over some best practices getting you started in this post!
First And Foremost, What Exactly is A Landing Page?
A landing page is a popular marketing campaign asset. Visitors arrive at it via sources such as a newsletter, social media, or an advertisement. You design it to elicit a specific response from visitors, such as signing up for a show or subscribing to a newsletter. So they could be, but they aren't always the same as that of pages listed in your Google Analytics Landing pages document, which is a list of the pages that receive the most visitors from external sources. Of course, you could do a variety of things to increase traffic to your landing page. But in this article, we'll look at the power of landing pages and how to use them?
How Does A High-Converting Landing Page Work?
Consider receiving an email from a nearby venue announcing a concert by your favorite band. You must be overjoyed to have received your tickets! You click on a link and are taken to the venue's homepage. You begin your search for the schedule. When was it, exactly? Wouldn't it be better to use the search bar? Oh, there's also a banner depicting another fantastic concert. Hmmm… Perhaps you should first ask your friends which band they want to see.
The internet is full of interruptions, and marketing campaign landing pages attempt to eliminate all of these distractions. In the preceding example, if you had ended up on a page devoted solely to this concert, with all of the necessary information and an eye-catching call-to-action directing to the cart, you would have most likely already purchased the tickets.
How to Optimize a Landing Page?
When creating a landing page for promotional purposes, you must first decide what you want visitors to do on that page. If you have a specific goal in mind for your campaign, this shouldn't be too difficult. In the preceding example, that'd be selling concert tickets. If you understand your goal, you can begin optimizing the page for the target audience and adding all necessary elements to the page.
Seven Essential Elements in High-Converting Landing Page:
As per US based Digital Agency, you must customize a landing page to provide your users with what they require while also persuading them to participate. As a result, understanding and knowing your core demographics is critical. Nonetheless, some elements are so common that you can find them on almost every fantastic landing page. We have mentioned these amazing elements below. Let's have a look.
Your focus on landing page
A headline that transmits a message: what will the user do in this situation?
a call-to-action (CTA) or a short form that people can fill out immediately
Some vital information that the user should be aware of before tapping the CTA.
Visuals: an enticing image or short video (for example, if you have a state-of-the-art coffee machine, display it).
social evidence
Payment options in the event of a purchase or donation
Remember to keep it brief and straightforward! You can even remove the menu to bring more emphasis to your page, as it may lead people away from it. Also, be cautious with links to other pages; they could do the same thing. If you must include links to other pages, consider placing them below the fold. The same is true for any additional actions, such as the donor button on the Red Nose Day page.
1) Focus Your Landing Pages
Focus is crucial on landing pages because that's where you grow your business, offer your services, or establish your expertise! Ensure you only concentrate on one thing at a time and not on a variety of things. If people are visiting your landing pages since they are searching for the hot pants you have on your website, you should optimize your landing page so that they will hit check out button.
Most landing pages are pretty simple to figure out whatever you want people to see the most prevalently. If you're offering a service, your landing page should emphasize the 'Add to Cart button, also recognized as the call-to-action. Consider the location, color, and text of your call-to-action. This is something we've said before.
2) Headlines
From the start, your landing pages must be very evident regarding your product. Because people's attention spans are only about 8 seconds long, you must ensure that you tell all of the valuable information first and as quickly as possible.
Don't forget to optimize your headline and tagline. These must effectively articulate your product's primary objective. Make the headline for your landing page that will catch the attention of your visitors. Below that, you could include a tagline that summarizes the message of your headline. Writing good headlines and taglines is an art in and of itself, so you should experiment to see which ones work best!
3) Payment Options
Nowadays, your ecommerce site must accept the most common payment methods. People will feel more secure on your landing page if they see (multiple) reputable credit card logos! Most importantly, approximately 60% of your visitors will abandon their transaction if their chosen payment method is not or does not appear to be available. As a result, ensure that these signs and logos are easily accessible on your landing pages.
4) Landing Pages in Google Analytics
Landing pages in a promotional campaign are not the same as Landing Pages in Google Analytics. In Google Analytics, landing pages are simply a list of pages on your site that receive the most packets from external factors and sources.
5) Landing Pages and SEO
Are you willing to rank your landing page? Yes, of why not! I hear you say. I want as many people as possible to visit this stylish landing page I designed and tested! However, keep in mind that a page you designed for a campaign, which primarily receives visitors from newsletters and social media, isn't always the right fit for Google searchers.
Alright, so ask yourself, "Is this the right page that my audience will find when they browse for something?" Or are they looking for in-depth article on the subject of their choice? Are they ready to subscribe or purchase? Is it possible that they have a specific search intent? Where are those individuals in the user journey? Other than people searching for your ceremony, contest, or campaign, this page might not have been the best fit because you've built it to convert.
You can, of course, ensure that the page is optimized for the accurate term of the event. For other terms, it may be more difficult to rank with a page that is primarily on high-conversion and contains little copy. Increasing the number of internal links to this page may also assist it to rank for the exact term. If you want to add content to the page, perhaps with links to more details on your site, consider adding it below the fold. But, once again, ask yourself: what is the purpose of this page? This might be better to optimize it for a single goal!
6) Product Pages vs. Landing Pages
Product and landing pages have a lot of overlap. Some principles are unmistakably applicable to both: Both pages should be focused on landing page conversion rate, with a clear headline, call-to-action, testimonials, and, most likely, a nice image or video. A campaign, on the other hand, is frequently of a more transient nature. Furthermore, your product page is likely to include more details and possibly even a product lines section, making it a bit less centered than a landing page for a promotional campaign. And, of course, you'd like your product (or category) page to rank!
7) Local Landing Page
When a user performs a search query that Google claims to believe has a local intent, local results are displayed. Naturally, you would like to have your business appear in these search engine results because users with a local search intent are searching for something they want or need at the moment. That is why you must have a local landing page for each of your regions or service areas.
Conclusion
A High-Converting landing page is a page in digital marketing that is constructed to prompt the user to take a specific action. It is frequently formed as part of a campaign intended to convert visitors: the page should persuade the visitor to subscribe, participate, or purchase something. As a result, it is much focused. This is not to be perplexed with Google Analytics' Landing pages, a collection of pages people arrive at from outside sources. Based on the page's objective, you could try to optimize it for search engines as well, but it's sometimes essential to keep it merely focused on conversion. Whatever you do, keep your page's goal in mind first!
Best wishes with your landing pages. If you have questions, feel free to get in touch.
Author
Alice is an experienced SEO manager; she helps optimizing copy and landing pages for several brands. Alice's previous experience with Best Dallas SEO Agency is a plus point for us. She is well-versed in the research and implementation of content recommendations for successful organic reach.
Tags In