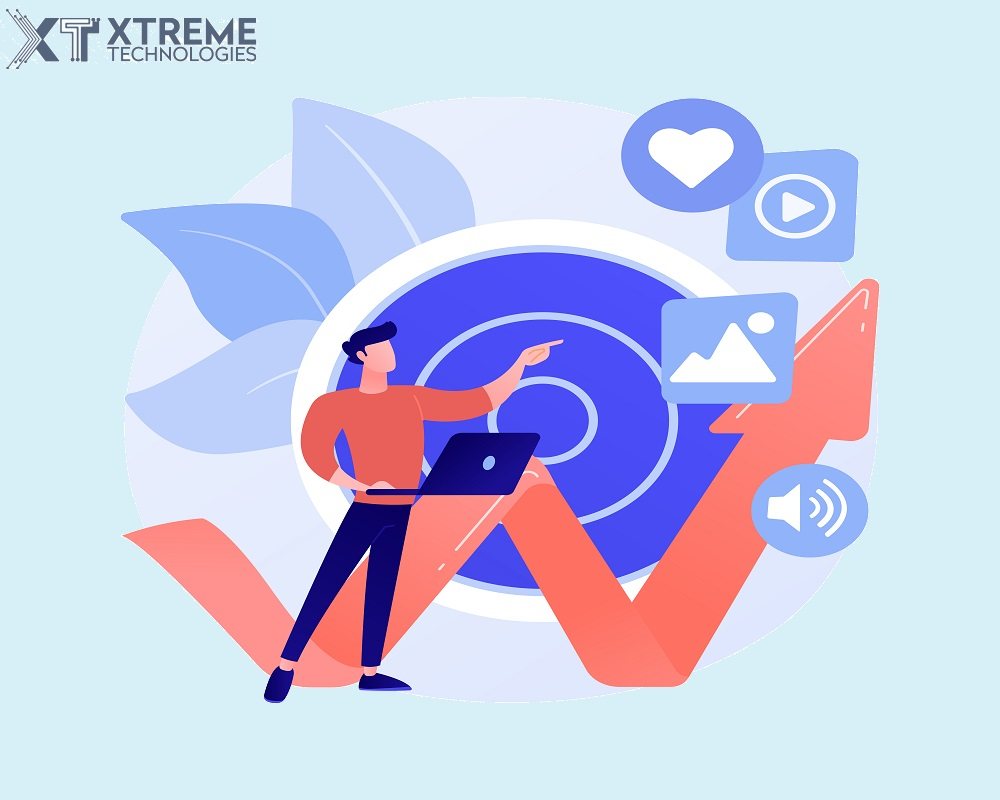 11 Strategies for Performance Marketing 2021
Published on: June 22, 2021
Did you know that media planners advise you to place your ads in newspapers or magazines in traditional and performance marketing? And why they advised you? Well, it because of the highest circulation or readership, and you hope that your money would bring results.
On websites, the banner ads on home pages and inside pages allow marketers to connect with a broader audience. Still, visitors tend to skim through them. Why is it so? Well, they will be actively seeking relevant information or data. Furthermore, display ads with more pixels and massive animation take time to lead. And therefore, it's not appealing to marketers.
With recessionary trends, fierce competition, and the need to show results, marketers are now focusing on Performance Marketing Strategy. So, what happens in performance marketing? Marketers have to pay only based on the outcomes of the Ad. Sounds interesting?
There is a thin line between profitable marketing and a complete waste of time and money.
The issue is that it can be challenging to determine where that line is and when you are in danger of crossing it. This is especially true for traditional marketing efforts, which are notoriously difficult to track and measure.
This is where performance marketing comes into play.
Performance marketing helps alleviate these issues by ensuring that brands only pay for actual, measurable results instead of the "spray and pray" approach that we are all too familiar with.
Whether you want new leads, sales, traffic to your website, or downloads for your company's app, the performance marketing model means you only pay when those objectives are met.
Glimpse of Performance Marketing Strategy
Performance Marketing Strategy relates to the form of interactive advertising on the web. The marketer pays not a set price for promoting the banner ad or logo on the website or a text link. It pays when the visitor clicks and takes action – either exploring the page, clicking on the ad, making an order, asking for a product or service, or purchasing it. However, it can be based on lead generation.
So, do you want to know more about performance marketing? Let's dive in. In a nutshell, the 5 step performance marketing process is as follows:
Determine your goal: What actions do you want your users to take?
Learn about the journey: Which stage of the consumer journey do you want to target?
Explore the Hangout Space: Where does your target persona get their oxygen?
Investigate the following benchmark metrics: Since you're going to pay, which channel will produce the best results for you?
Select the appropriate channel and fine-tune your strategy: Ad copy should be kept to a minimum.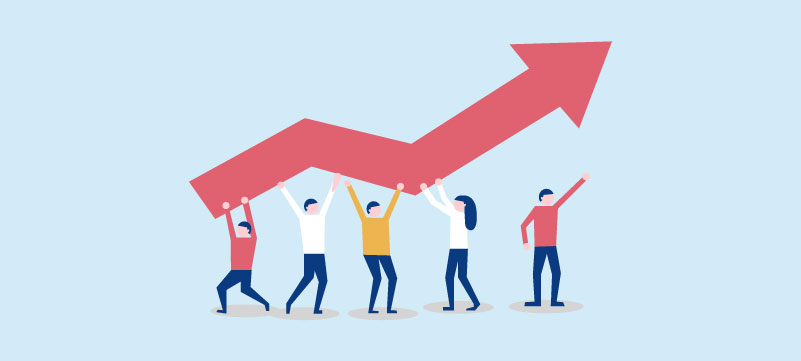 If you concentrate on the last point, "choosing the right channel," it means you can choose any social media channel, email as the channel, or phone as the channel. You can include in your plan whatever you can think of as a communication channel.
Because you will be paying to advertise on these channels, your campaign's performance is relevant here. So, to achieve your desired outcome (traffic/views/leads/customers), performance must be present.
Do you want to know about the tips and tactics of performance marketing?
Some of the top channels for Performance Marketing Strategy are Google AdWords, websites, Facebook, and Twitter. Since Performance Marketing Strategy is result-driven, that may be the future trend for internet marketing or digital marketing.
1) Choose Your Objective
Performance marketing is similar to purchasing ad space and only paying when someone responds to it. So, an impression, click, engagement, lead, or sale could result from the reaction.
You don't have to pay unless and until someone reacts. Unlike a billboard campaign, where you pay in advance for the ad space, you cannot directly measure the ad reactions.
As a result, performance marketing becomes more accountable to the business. What works and what doesn't can be measured. Which channel and which type of consumer persona are responding to your ad, which can provide you with a higher ROI? Because it is measurable to that extent, a sizable portion of the marketing domain, at least 60%, is capturing this vertical.
2) Find Out The Journey.
Now that you can pay for any of the five reactions, you must be logical about how much time you spend.
$$ for views and Clicks -> Awareness stage
$$ for Engagement ->Interest stage
$$ for Leads ->Desire stage
$$ for Sale -> Action stage
When you've determined what you want to pay for (reactions) and which phase you want to pay for (consumer journey), the next step is determining the finest Ad space to purchase.
3) Discover the Hangout Space
Consider your customer persona first when narrowing down your search in the Ad space.
Assume you own a B2B company whose product assists hiring managers in hiring and managing employees. In this case, your target market is "Hiring Partners, Hiring Executives." If you pay for Twitter Ads with the expectation of getting a good reach, you will not get that result. Why? Because your customer persona isn't going to live on Twitter. On the other hand, if you consider using LinkedIn to promote your ad, you may get the desired results.
Be cautious when identifying your customer persona's digital patterns/digital activities/digital hangouts. Got it? Do you want to know more? Let's dive in.
You run a B2C company that sells clothes to millennials. In this case, your target demographic is "Millennials." If you pay for LinkedIn ads with the expectation of finding your customer persona, you may end up paying more. Instead, choosing Instagram Ad space will result in a higher ROI.
You'll identify a variety of hangout spaces in which you can put your Ads after clearly defining your customer persona's digital activities.
Social: Locations where they are socially active. Facebook, Linked In, Twitter, Instagram, and Snapchat are all examples of social media platforms.
4) Explore Benchmark Metrics
So. What's next? Now, for your reactions, you must determine the standard industry metrics for these channels.
Assuming you've decided on Google AdWords, take a look at the chart below to see what the industry norms are.
Once you've established your industry benchmark, you can determine which channel would be the most cost-effective for you to pursue —
Customer Persona, Hangout Space Participation, and ROI.
5) Improve Your Performance Marketing Strategy
After you've completed the preceding four steps, you'll need to hone your skills in the following areas to get the most out of your performance marketing:
Ad Copy And Creative Should Be Kept To A Minimum.
Make more use of white space.
Keep your headlines to the text limit.
Use no more than two different fonts in your ad copy.
Choose relevant creative for your Ad that conveys the message of your landing page.
Choose an appropriate ad format:
A video content, static text, or a carousel ad that is relevant to your ad.
6) Deep-link your Ad
Suppose you want to highlight an advertisement for a specific book, link to that book rather than the home page. This facilitates the user's navigation.
So what do you think now?
7) Even For The Same Keyword, Segment Your Ad Groups
Maintain distinct ad groups for an exact match, broad match, and broad match modifier.
Keep location-based keywords in separate ad groups.
8) Limit Your Audience And Conduct A/B Testing On A Single Parameter
Select an appropriate audience persona.
Consider the appropriate age group, as well as locations and interests.
A/B test on a single parameter — change the age group in one ad, the interest in another, but never both parameters in the same ad.
9) Search Ads Remarketing List
Here you can bid on competitive keywords.
Broad match keywords can be bid on here.
Increase the size of your re-marketing list to at least 100 people.
These are the five most important strategies for getting the most out of your performance marketing.
10) Set Clear, Actionable Goals
The entire concept of performance-based marketing is to form a distinct line that unites actions and results. How will you do this? To do this, you'll have to start with a clear yet actionable goal. What exactly would you want each campaign to achieve? To keep it clear and attainable, try to hold with just one or two goals per campaign.
11) Choose Your Partners Wisely
If you are a brand or publisher who uses a network, OPM, or another type of the third party to find partners and manage campaigns, you will have an added layer of protection if things go wrong.
These third parties are also sometimes helpful in ensuring that you and your partner are a good match and that everything goes smoothly.
Assume, however, that you are a brand looking to cut costs by running your affiliate marketing campaign. In this case, you should exercise caution when vetting potential partners.
Here are a few questions to consider as you weigh your options in regards performance marketing:
Is this publisher relevant to the niche of my brand?
Are their style and voice compatible with my brand?
Do they have an engaged, interested audience that interacts with their content regularly?
Do any of the interactions appear suspicious or generic, as if they could be from fake followers?
Have they participated in any other performance marketing program?
Is it essential to learn how they went or how comfortable their partners were if this is the case?
Similarly, if you are a publisher who a brand has approached, consider questions such as:
Is this brand appropriate for my market?
Are the brand's style and voice compatible with mine?
Will this brand's offerings pique the interest of my followers?
Will there be any conflicts of interest with other brands with which I've worked?
Is the brand well-known, as evidenced by social media engagement and reviews on various platforms?
Is the brand involved in any other performance marketing campaigns?
Is it essential to learn how they went or how satisfied their partners were if this is the case?
Author Bio:
Anna is an experienced marketing manager. She has an extensive experience working with top-notch Search Engine Optimization Services in Dallas. Her closely study brand's overall persona and come up with effective and result-oriented marketing plan accordingly. Anna ensures all the marketing campaigns are compatible with brand and audience. We are highly impressed with her marketing strategies.
Tags In