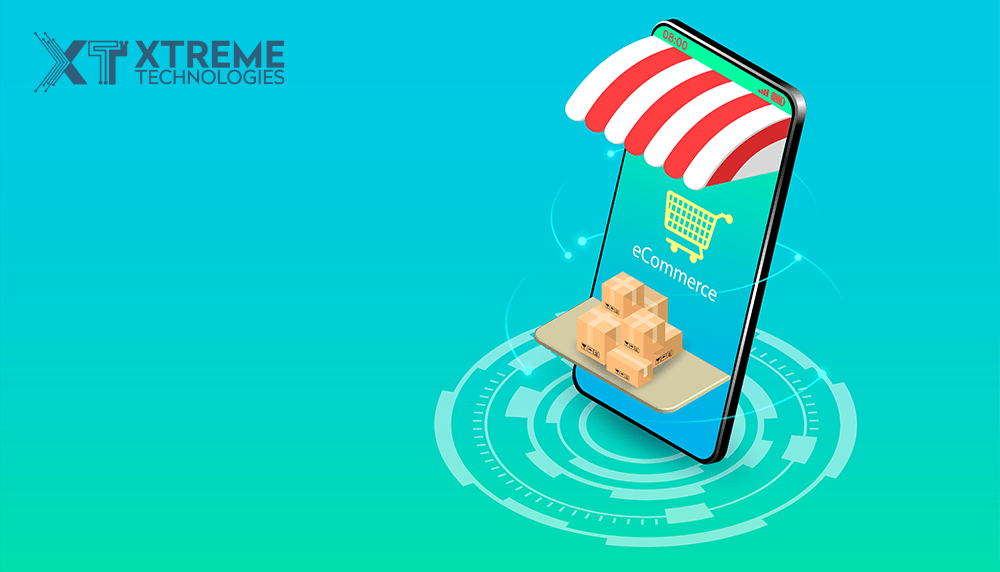 Why Online Shopping Trend Is Growing? What Are The Pros Of Online Shopping?
Published on: October 14, 2021
Everything in the world is changing at a rapid pace, as is the planet itself. The world's market system is no exception to this development. As a result, a growing number of companies and trade outlets are taking their internet presence seriously. Most individuals today prefer to buy their goods and services via online shopping rather than going into a place to shop.
There are several reasons why individuals choose to purchase online. Let's have a look.
1) Save Your Time
Shopping online seems like walking into booths and shops to get your favourite items and request services since it saves a significant amount of time. One may quickly search through many online shops and e-commerce businesses to find anything they need in the least amount of time.
2) Better Prices
Cheaper discounts and better rates are accessible online because items are sent directly from the manufacturer or seller, eliminating the need for a middleman. Furthermore, it is simpler to compare rates and locate a better offer. You can see that many online stores offer you coupons and vochures. Not only are the prices lower, but you can also save money on taxes because online retailers collect sales tax unless they have a physical facility in your state. Add in the savings from petrol and parking, and you've saved big bucks.
3) More Variety
The options available on the internet are incredible. Almost every brand or item you're looking for may be found. You can keep up with the newest worldwide trends without having to spend money on flights. Instead of being confined to your state, nation, or even the world, you may shop from stores in other areas of the state, country, or even the world. You may choose from a far more comprehensive range of colors and sizes than you would find locally. Furthermore, the stock is significantly larger, so you'll always be able to locate your size and color.
4) You Can Send Presents More Easily.
Sending presents to family and friends, no matter where they are, is simple. However they take care of all of your parcels and store them properly. They'll often even gift-wrapping it for you! As a result, there is no longer any reason to use distance as an excuse to skip sending a present on events such as birthdays, marriages, engagements, Valentine's Day, Mother's Day, Father's Day, etc.
5) More Control.
When we are planning for conventional shopping, we always want to spend more than planned and end up buying unnecessary items. Online, you don't have to let the store's inventory dictate what you buy, and you can get precisely what you want and need.
6) Easy Price Comparisons.
You can easily compare and research products and their prices online. For example, if you're shopping for appliances, you can find consumer reviews and product comparisons for all the options on the market, with links to the best prices. In addition, we can research firsthand experience, ratings, and reviews for most products and retailers.
Instead of traipsing from one end of the high street to the other, buying online allows you to find the best bargains without having to leave the comfort of your own home. It may take a bit longer online, but you'll be able to buy your goods knowing you got the greatest deal.
7) There Are No Crowds.
Almost everyone hate crowdy and flooded stores. They may be a real pain, particularly during holidays, events, or on weekends. Furthermore, being squashed among crowds of consumers might make us feel rushed or hurried. You won't have to fight for a parking spot. When you purchase online, you may avoid all of these issues.
8) No Pressure.
When we go shopping, we frequently buy goods we don't need because retailers pressure us or utilize their marketing talents to persuade us to make these purchases.
9) You May Save Money By Purchasing Worn Or Broken Products.
The Internet marketplace provides us with listings of old or broken products for sale at rock-bottom costs. Also, if we want to acquire antiques, there is no better location to look.
10) It Is Constantly Evolving.
According to Dallas Search Engine Optimization Services, online markets are constantly pushing the envelope. They understand that people are loving the convenience of the internet. Therefore they want to entertain them. Amazon Dash is a button that you can place around the house – over the toilet or near the washing machine – that allows you to request a towel, bath tissues or laundry detergent if you run out. It's both valuable and entertaining!
11) Purchase Items without Telling Anybody.
Are you worried that your Hello Kitty carrying bag will make everyone laugh? Then just book online. Your products will most likely be delivered in a mysterious brown box, and curtain-twitchers will be significantly dissatisfied with your acts.
12) Make Use Of Your Coupons.
There is always a promo voucher which you can use. Purchasing white goods or electricals? Because major appliance stores are likely in direct rivalry with online marketplaces, they may provide discount vouchers with 10% off to encourage you.
When Shopping Online, What Should You Ask?
When purchasing from internet retailers, make sure you perform the following:
Is the site concerned about your privacy and confidentiality? Is their privacy policy available for viewing if you so desire?
How long have they been in operation? Do they have negative or good consumer feedback?
Is there a return policy if you are not happy with your purchase?
1) Check the Reviews
You go to the store, see a microwave you've wanted to purchase, but there aren't pages and pages of reviews taped to the shelf. How will you tell whether the microwave will work fine or not? What if it has a significant fault? When you buy online, you may browse millions of reviews, guaranteeing that the toaster of your dreams arrives quickly.
2) It's Much More Convenient.
Don't freak out if it's Thursday afternoon and you notice you only have enough beans on toast in the pantry. Instead, eat the beans and then place an online delivery order for the following morning. Your stores will be empty by 8 a.m. the next day, and beans would be off the list. Get a weekly grocery delivery, so you'll never run out of food again.
3) Avoid Distraction
How many occasions have you arrived at the checkout with a dozen items in your basket that you have no recollection of placing there? When you shop online, you know you need vegetables, so you go online and add veggies to your cart. It is also more difficult to submit to a supermarket's subliminal advertising when shopping online, saving you money.
You may buy products from any online retailer around the globe and have them delivered to you. Furthermore, extreme or bad weather also effects shopping and purchasing a present for someone has never been simpler. At the same time, internet shopping is risky since you may quickly become addicted to it due to the simplicity of operations. Individuals are more prone to impulsive purchases when they buy online.
So, where are you heading on your next shopping trip? To the store or the screen of your cellphone or desktop device?
Author Bio:
Sophia is a brand strategist who loves to promote the product, boost business expansion, strengthen and increasing revenue. Sophia graduated from University of Texas in Business Administration and has vast experience working with multiple digital agencies in the USA.
Tags In