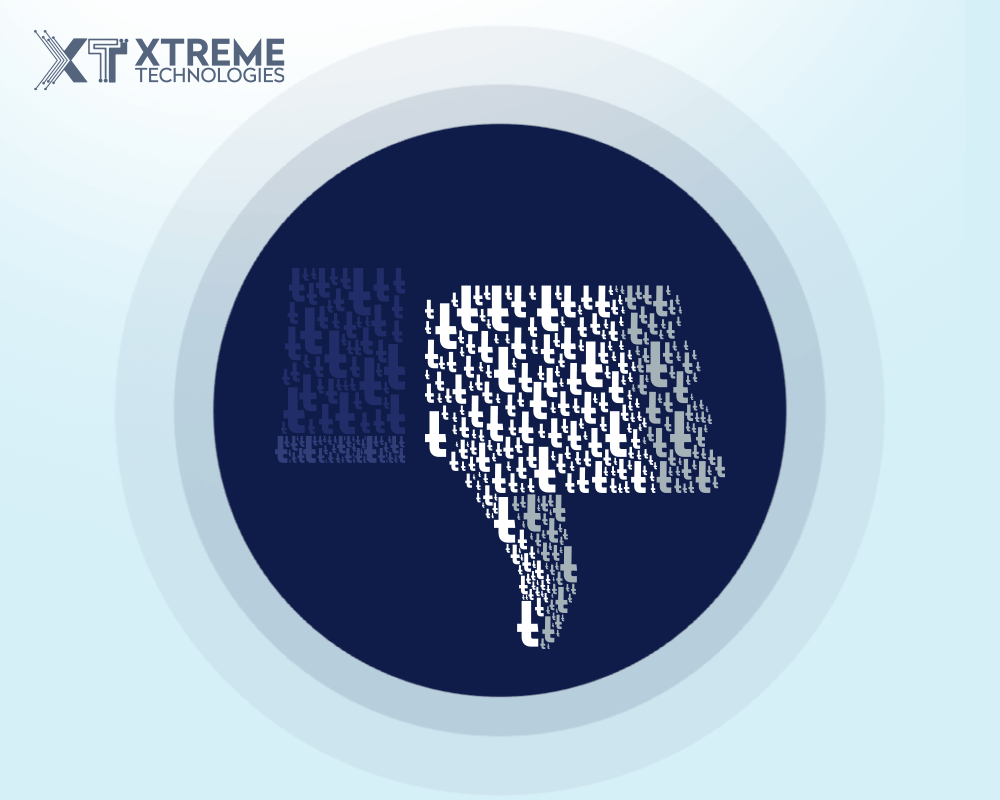 What Happened With Facebook Yesterday? Why It All Went Down?
Published on: October 06, 2021
Suppose you are scrolling through Facebook or placing an order for your favorite product, and all of a sudden, the entire site or platform shut down.  How would you feel? It will be frustrating. Well, this is what keep on happening with Facebook, WhatsApp, and Instagram. In this blog we will discuss about Facebook outage The three applications, all owned by Facebook and run on common infrastructure, ceased operating altogether soon before 5 pm (12 pm EST). In addition, Facebook Workplace and other products from the same family of applications have also ceased operating.
Facebook is among the world's largest social media companies. Over a billion people worldwide use the Facebook family of applications, which includes Facebook, WhatsApp, Instagram, and Messenger. The majority of these services have been around for more than a decade. Moreover, virtually all of these services appear to work in unison almost all of the time. Visitors to the Facebook website were confronted with an error page or a notice stating that their browser could not connect. The platforms were functional but but no new information was shown, including sent and received messages during the outage.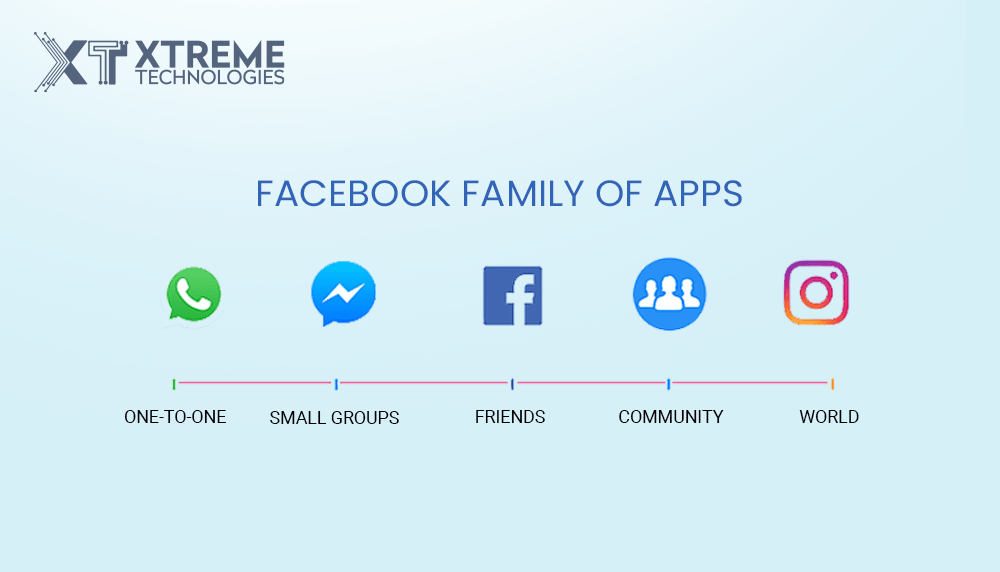 What Leads to Facebook Outage?
Facebook outages are uncommon. However when any issue arise it has a significant impact. This is because it affect three of the world's most popular apps.
The firm is frequently opaque regarding the core cause of such issues and complexities, and it seldom explains to them even after they have been rectified. If you roll back the clock and look into the past then we notice that Facebook has experienced worst outage in 2019, and merely stated that it had "caused a problem" during "regular maintenance operations."
Chief executive Mark Zuckerberg stated in a leaked transcript released by The Verge in 2019 that such disruptions are a "huge problem." Any issues can drive users to switch to competitors instead, he added, adding that regaining trust and getting people back on Facebook's platforms might take "months" if they return at all.
According to the firm, the outage was due to the erroneous configuration modifications made to Facebook's routers, but experts have linked it to problems with something called a Border Gateway Protocol (BGP)
What is BGP?
Are you wondering what BGP is? If yes, then read on.
The internet comprises a collection of large networks referred to as autonomous systems. Information is routed from within these enormous networks to the entire internet via the Border Gateway Protocol. It's simply a mechanism for these autonomous systems to communicate with one another about routing.
According to 'The Verge, BGP is a collection of maps of autonomous systems that are shared with others. Let's say BGP refers to a group specific individuals. These individuals design, modify and upgrade map showing you how to go to YouTube or Facebook.
Several internet traffic experts, researchers, and Facebook officials who talked to the media blamed the global outage on BGP errors.
Facebook justified the issue in a blog post due to a poor configuration modification to its core routers, which had a cascade effect and brought its services to a standstill.
What the Team Said on Facebook Outage?
A business spokesman publicly apologized for the outage but offered no indication of when it started or how long it would take to resolve it.
On Twitter, spokeswoman Andy Stone stated, "We're aware that some users are experiencing difficulties accessing our applications and products." "We are striving to restore normalcy as soon as possible, and we regret any inconvenience."
Shortly right after Andy's statement, Twitter also posted the similar update regarding the issue.
Moreover, Instagram also released the similar update.
It said on its communications page, "Instagram and friends are experiencing a little bit of a rough time right now, but you'll be having problems utilizing them." "Be patient with us; we're working on it!"
WhatsApp's official Twitter account also kept users updated.
"We're aware that some individuals are having problems with WhatsApp right now. We're striving to restore normalcy and will provide an update as soon as possible," it added.
When the power outage began on Monday morning, Facebook and Instagram users quickly turned to Twitter, complaining and laughing that they couldn't use the apps. The hashtag #facebookdown has also become popular. The number of memes per event has increased.
Instagram and Facebook users checking out Twitter while they're down pic.twitter.com/MGZoRYmRXl

— James Felton (@JimMFelton) October 4, 2021
What Was The Impact?
Today, Facebook's 'Big Blue' social media platform has over 2.8 billion members worldwide, while WhatsApp has 2 billion users and Instagram has over 1 billion.
Many of its 2.8 billion users, on the other hand, had an impact on their companies and communications. So it was a powerful reminder of Facebook's leading position in the modern communications industry, coming at a time when the internet giant is under heavy scrutiny from authorities and the fallout from whistleblower Frances Haugen's extremely damaging allegations.
The Facebook outage affected numerous local businesses. Be it marketing, food, local SEO, or any other business. Everyone had to bear the consequences.
"It demonstrates how deeply Facebook and its app ecosystem are ingrained in people's daily lives," says Mike Proulx, VP and research director at market research company Forrester in the United States. "They have a huge lead in non-Facebook apps; this is global data."
Is Your Data Safe?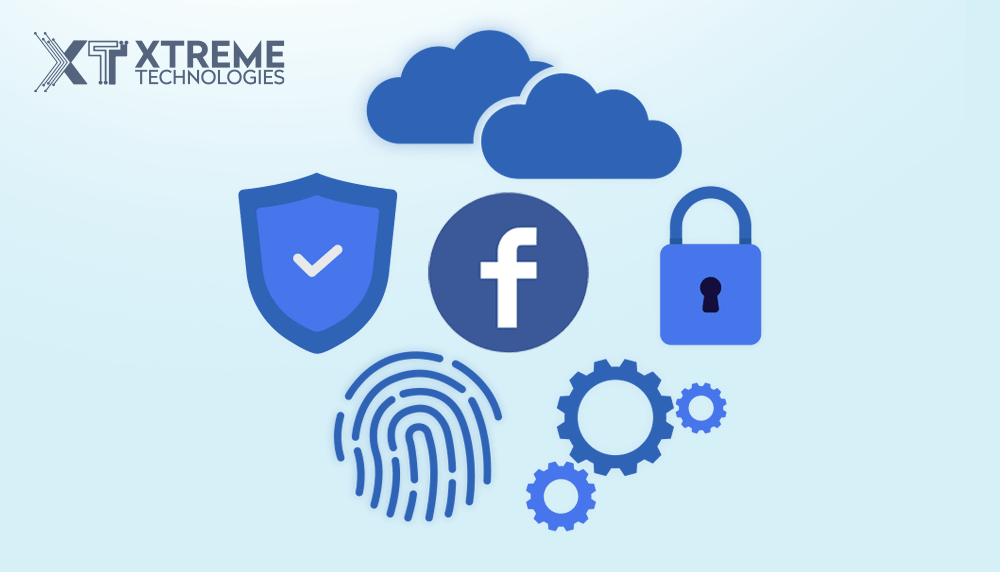 In a blog post, Facebook stated that its engineers have narrowed down the underlying cause of the problem to an incorrect configuration update. It does not indicate that user data will face threats due of the outage.
Experts have also stated that they have discovered no proof of wrongdoing or hacking that may have caused Facebook's services to go down on Monday.
"At this point, we think the underlying cause of this outage was an incorrect configuration change," says the company. In addition, we do not indicate that user data will compromise due to the outage," Facebook stated in a blog post.
How the Outage Impacts Revenue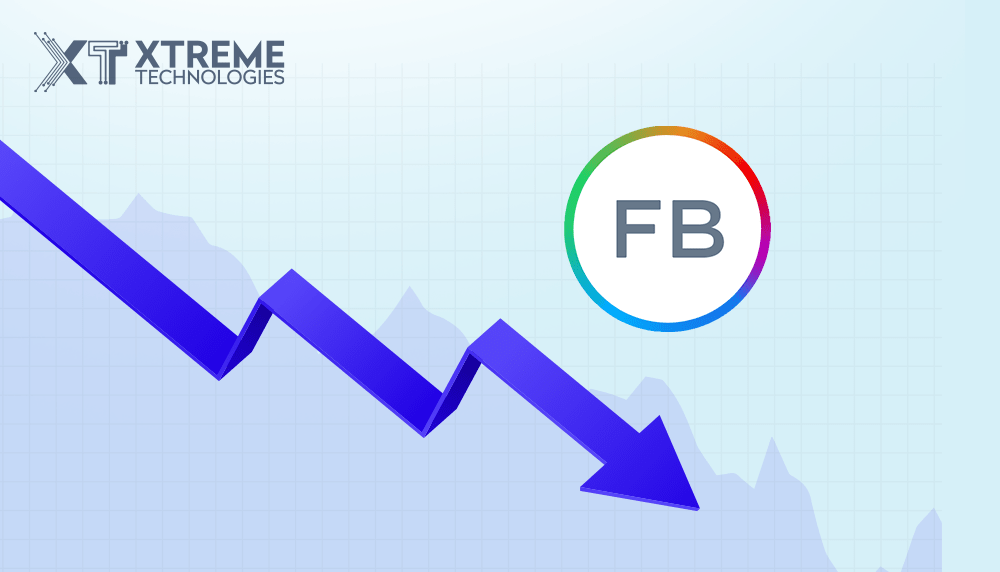 As we all know that Facebook is a revenue-generating platform. However, due to the outage, it has lost big bucks. But what is the lost revenue? Here is the answer.
It's impossible to estimate the revenue effect of this interruption. However, even if last year's figures are simply extrapolated, Facebook losses significant amount of money. According to data provided by Facebook last year, the business generates about $56 billion in annual revenue. As a result, its hourly income is estimated to be over $6.5 million. Given that the services were down for over 14 hours, the loss could be $90 million.
These figures, however, are only approximations that don't account for a lot of variables. Firstly as previously stated, Facebook's worldwide services were not down for 14 hours. As a result, these figures may be incorrect. Furthermore, revenue fluctuates throughout the year and even week to week. The exact loss number depends upon the day and hour. The precision of the number is unimportant in this case. If the figure is even close to $90 million, Facebook has suffered a significant blow, and this outage cannot be dismissed.
The investors and stockholder already knew the issue. This is why the 14-hour downtime has sparked fury among investors, resulting in a 2% drop in Facebook's stock price. Facebook has apologized to both users and investors for its "terrible outage." The firm is currently in full crisis management mode, attempting to reduce the financial effect of the tragedy.
Facebook Revenue – The Most Significant Concern
The impact on Facebook's revenue and stock price is likely to be the most significant concern for the company. Because of the outage, advertising did not run for more than six hours across all its platforms.
According to some estimates, the downtime may have cost Mr. Zuckerberg as much as $6 billion (£4.4 billion), with Facebook's stock dropping nearly 5%.
Others predict that the firm will lose more than $60 million in revenue.
And the damage to Facebook's brand comes at a bad moment for the company.
New Products
The issue with this disruption is that it has taken away the aura of invincibility that surrounds Facebook's brand in the past. As a result, investors, users and stockholders will not consider Facebook's infrastructure as a reliable platform. This notion has the potential to cost the firm billions of dollars in sales.
This is due to Facebook's intention to enter the cryptocurrency market. Facebook had intended to introduce Facebookcoin, a cryptocurrency that could be used to make payments through Messenger and other apps. However, users may now opt not to undertake financial transactions through Facebook because they are unsure about the security of the company's infrastructure. Facebook had intended to quickly expand its cryptocurrency business. However, due to this unforeseen incident, that may have to be put on hold.
Are These Applications Still Down?
Facebook, WhatsApp, and Instagram all looked to be operational as of 8 a.m. on Tuesday.
Facebook's response also verified this.
"Our services are currently operational again, and we're working hard to get them back to normal," the firm stated.
"We want to be clear that the fundamental cause of this outage is an incorrect configuration update.
Conclusion
The 14-hour downtime at Facebook has wreaked havoc on the company's finances. To begin with, it has shattered investor confidence in the company's products. The company's systems are no longer infallible. This shift in perception is likely to result in a drop in value.
Author Bio
Gracie is an experienced digital marketing manager. Her expertise have developed while working with Dallas SEO agencies. She has amazing yet result-driven tactics to take a brand to the next level.
Tags In