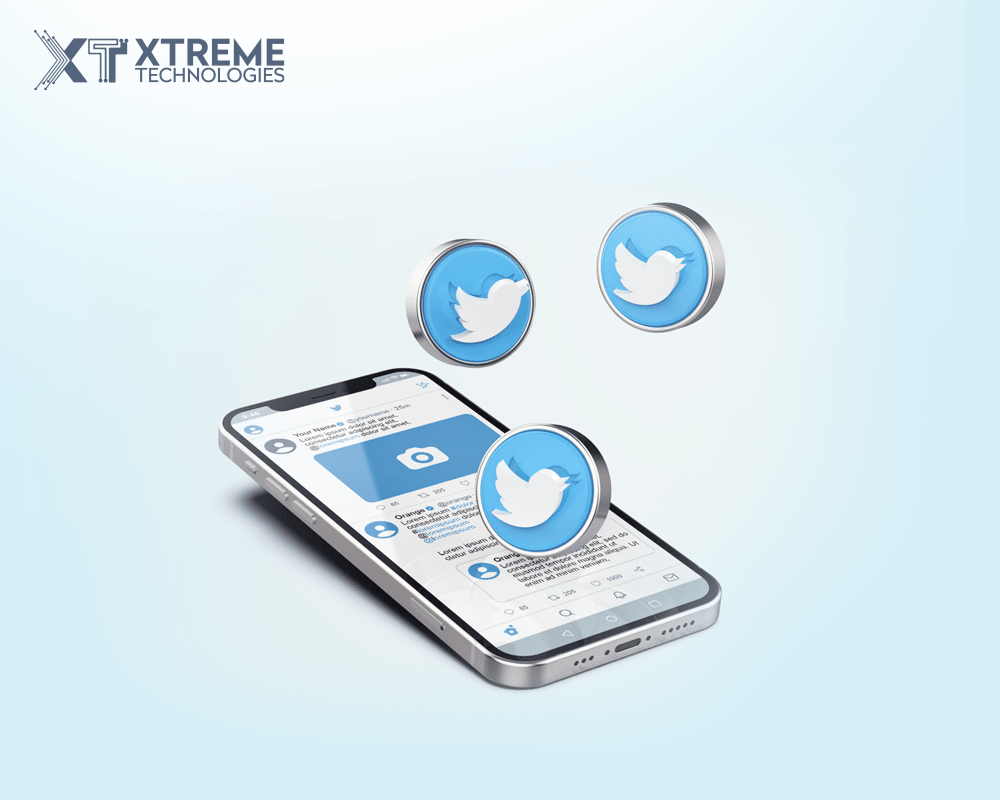 5 Twitter Features that Will Convince You to Use it More Frequently
Published on: October 04, 2021
Introduction
Do you think you know how Twitter works? You most likely do. Many users don't spend a day without tweeting what they had for breakfast or retweeting the newest political or celebrity scandal. As a user, you may have it all figured out, but you must understand how to grab a piece of the action and a mention as an advertiser. You must be familiar with it from top to bottom, including the Twitter features that may make your life much more straightforward.
There are tons of tools that are available to help you manage your Twitter account. And, although they're all valuable and unique in their own right, there are some cool features in Twitter that many people don't use.
Why Twitter?
Twitter is undoubtedly a popular website; in fact, the social site is the world's seventh most visited website. Furthermore, 88 percent of medium-sized brands use Twitter for marketing. Twitter's popularity has risen in recent months. Some of these Twitter marketing tools are pretty basic, so you Twitter pros may already be aware of them. However, we still encourage reading through all of them in this post. Even if you are aware of these qualities, you may not know a suggested usage, so buckle in!
1) Twitter Lists
The option to make groupings (or categories) of Twitter users that you follow can help you decrease chaos in your Twitter feed and receive updates from certain groups of people more quickly. This Twitter feature is known as a Twitter List.
You have the option of creating a public or private list. If you make the list public, anybody you add will receive a notification but can also choose to subscribe to it. If you switch it to private, no one will be alerted when you add new accounts, and you will be the only one with access to the list. You may also make lists depending on your preferences. For example, Twitter lists are an excellent method to categorize followers based on shared interests or business offerings.
2) Make a Twitter Moment
Creating a Twitter Moment might assist you in standing out and increasing interaction on your Twitter profile.
Twitter Moments are customized stories that compile the best tweets and media on a specific topic - for example, a selection of the best watches getting posted!
You may use Twitter Moments in several ways. For example, if you attend an event, you might combine all of the event's best tweets, photographs, and videos. Or, if you want to recognize your top followers, create a list of the best posts posted that week – and include them.
To make your Moment, go to the top of your screen and select Moments, then Create New Moment. Then, give your Moment a name, upload a cover photo or video, and begin tweeting.
You may go through tweets you've liked in the past, search across various accounts, search the entire Twitter platform for tweets, or add a tweet link if you have one.
3) Account Tagging in Tweets
One of the easiest methods to be spotted on Twitter is to appear in other people's feeds. Following and mentioning will put you in their notification inbox. But did you know you can also tag up to ten accounts on the image of a Tweet, and they will all receive a notification? You can, and here's how. When you upload a picture to a tweet, a hyperlink that reads, "Who's in this photo?" appears beneath it. Click on it and begin entering a Twitter handle until you can select one to tag. Everyone tagged receives a notice as soon as the Tweet goes live, so you can practically ensure that everyone who has gotten tagged will see it, and many will react or share it.
4) You can download all Tweets.
This Twitter function is convenient for keeping track of your Twitter activities in one location. It might just be to keep track of tweets you wish to reuse or examine. The procedure for accessing your tweet archive is pretty straightforward:
Go to Settings > Twitter data.
Enter your password and press the "Confirm" button.
Scroll down and choose "Twitter Archive," followed by "Request your archive."
Soon, you will receive an email from Twitter informing you that a link has gotten delivered to your email address. When you've located it, click "Download now."
You will receive it at Twitter.com. Select "Download." You will receive an a.zip file. Double-click "index" or "tweets.csv" when it opens.
5) Tweet Pinning
On your Twitter profile page, you can pin a Tweet to keep it at the top of your stream. Choosing an SEO-friendly tweet (use the help of an award-winning Digital Agency) can help!
First, choose the tweet you want to save and select the little down arrow in the upper right corner. Then click the "Pin to your profile page" button, confirm that you wish to do so. That Tweet will remain pinned to the top of your Twitter profile until you unpin it using the same menu or replace it with another Tweet. The pinned Tweet is one of Twitter's most basic yet practical features, especially when developing your account's follow-first strategy.
Conclusion
Again, even with the extra features that third-party programs give, don't overlook the functionality available directly on Twitter. These are frequently some of the most basic and effective instruments at your disposal. Because of the nature of Twitter, time is of the essence. Therefore these five time-saving Twitter features may make all the difference.
Author Bio
Aria is a social media marketer. She has been designing marketing plans for SEO companies. Aria is also an avid reader. When she is free you can find her in library reading some thriller and sci-fi books.
Tags In