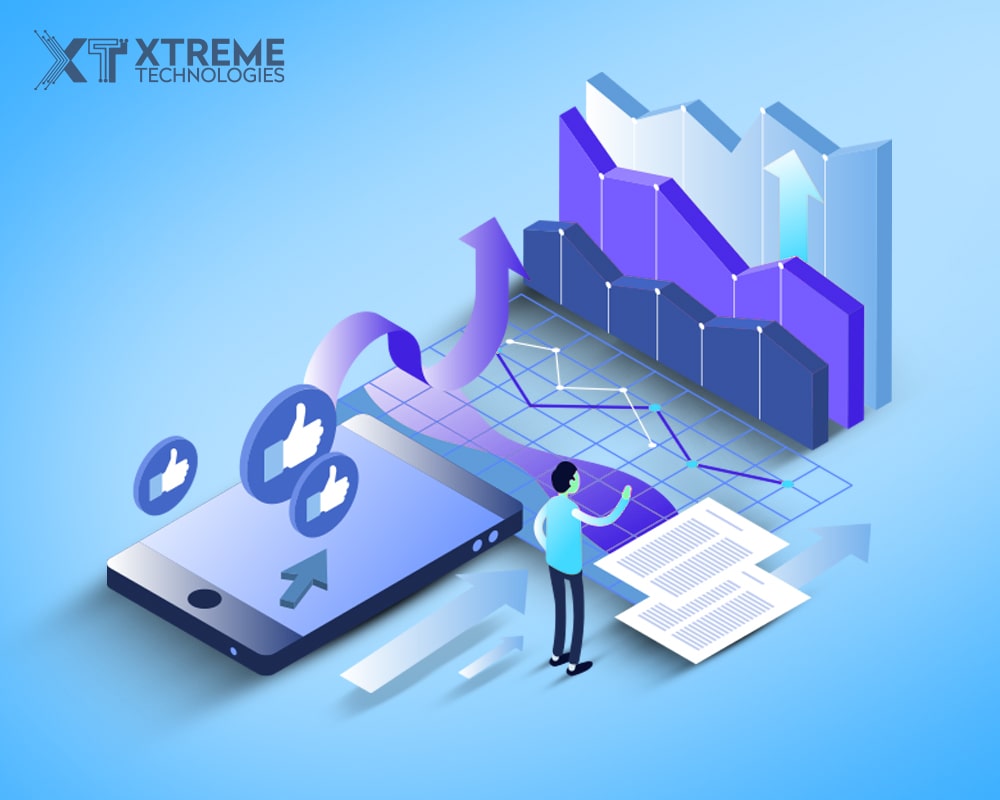 Social Media Special 2021: Say Good-Bye to Poor Engagement Rate
Published on: February 15, 2021
Social media is high on creating business boon. All the marketers out there are rushing towards uncovering the most suitable time to get social media engagement. Who doesn't want their brand to standout? We all want our competitors to sneak peek our interaction's mystery. We at Xtreme Technologies fully comprehend that digging out the best time to post seems challenging and tricky. We'd love to assist you with such complex scenarios. Moreover, our tailored and tactical digital solutions are just one click away. We help you build the digital thread via Digital Marketing Services. Don't worry we won't break your bank. We are cost-efficient, quick, and always on time.
Willing to sell your product to high-net-worth clients? Market your product during rush hours.
In this blog, we have rounded up the best times to post on various social media platforms. Let's become familiar with social media rush hours to get maximum reach, enough exposure, and a high engagement rate.
Ready to jump in? Let's go!
Thinking To Spark Facebook Engagements? Here Is the Best Time to Post on Facebook
So, you find it pathetic and embarrassing when subtle eyes roles from your customers for your campaign?
When you see a lavish car with gleaming body, you are utterly smitten. Almost everyone drools over a luxurious car. But what if we say it's just a dummy or it doesn't have steering? How will you react? You would definitely leave that place or might ignore the car. Your content is that exotic car body and the steering are that perfect social media slots for your post.
No matter how strong you content is, it's all in vain if your not posting at right time.
Did you know that Facebook keeps on changing its algorithms so that the brand makers can get meaningful interaction? Have you ever looked into your post analytics? Several marketers claim that they aren't getting maximum organic reach on their content. Why is that so? Why spending money on boosting? Want to trick with facebook's algorithm? We have the right approach.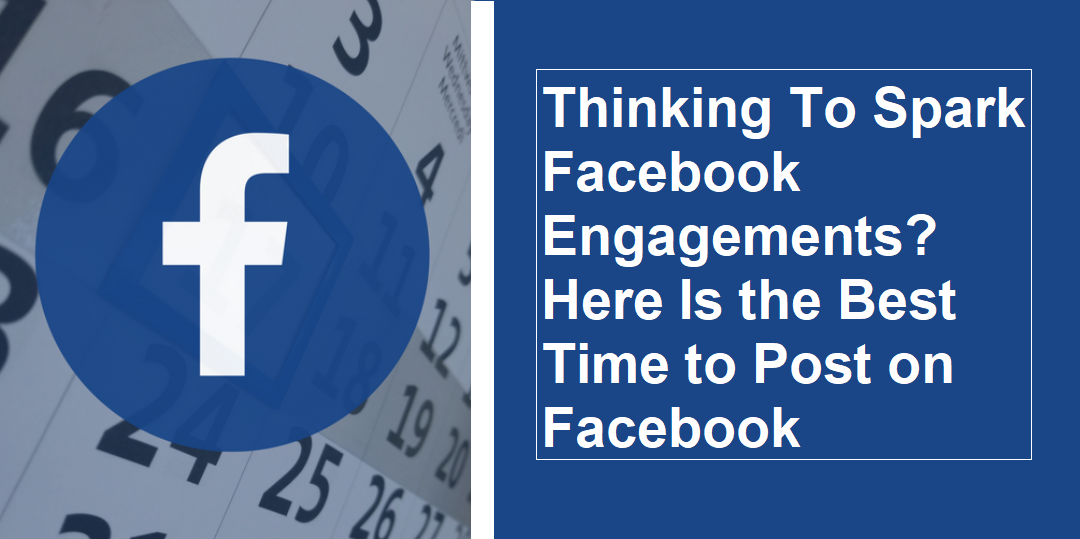 If you have witty and smart content writers, writing strong content but still not getting desired results. This is due to posting at the wrong timings. We understand that content matters but only the content is going to deliver fruitful results. You need to shift your marketing spectrum into the right social media posting time.
Timings differ from industry to industry. No one offers personalized one-size-fits-all approach to grab the best times to post. If you are linked with B2B or B2C business, consider posting between
11 a.m. to 1 p.m. or 9 a.m. to 3 p.m.
on every Wednesday. These all suggestions come from an extensive research and the above-mentioned social hours will correctly contribute to achieving your marketing objectives. Authenticity is the only
key to maximize engagements
with present-day Facebook algorithms. Knowing this implies smartly reaching out to your audience for interaction and content promotion.
How often you come across the term "Facebook Friday"?
If you are running a brand and want to boost traffic to your Facebook business page, then Facebook Friday is the perfect pick for you. As per Facebook data and analytics, Friday is one of the highly engaging days. Users around the globe are most likely to interact with your content.
What if you are willing to target continuous engagement apart from our above mentioned peak times? What's the approach then? To cater to such a scenario, consider posting on weekdays from
10 a.m. to 3 p.m.
 Refrain from posting before 
5 a.m.
 and after
 5 p.m.
 on weekdays.
Jump into the Best Time to Post on Instagram
Traveling vicariously through various social media platforms like Facebook, Instagram, Snapchat continues to be a trendsetter in the lockdown. Several individuals were staying home to help curb the spread of Covid-19. Social media apps experienced the maximum interactions during the pandemic. And Instagram is one of them. This most logged-in social media app is predicted to further expand its customer base within coming years.
Create an Instagram business account, develop killing and compelling content and start embarking on your posting journey. Are you aware of peak times for Instagram? Do you prefer posting randomly on Instagram? If you don't post your relevant content at the right Instagram traffic times, your prospective customers won't even see it.
If you keep on posting your content in wrong hours, instagram's elusive algorithm can behave mysteriously with your feed.
You fully comprehend the feeling you get when you spend countless hours on your product and service but it ends up getting low interactions. This disturbs your brand's essence.
The rush hours on Instagram is on Monday to Friday between 9 a.m.–4 p.m. Ensure publicizing your content in mentioned peak times for Instagram. The engagement rate drops down daily before 6 a.m., and after 9 p.m., Instagram has good news for you that it doesn't support scatter points of engagement in the early morning and weekend.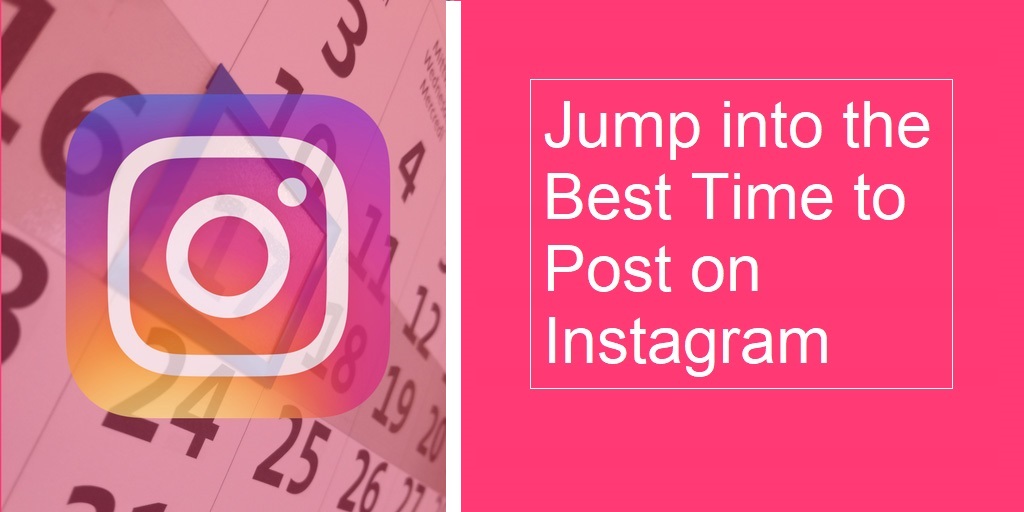 So what are your waiting for? Kick start your killer content posting rightly. Expand your social network and build your visual branding by posting at on right time on Instagram. According to sprout hours, Sunday is the unfavorable day for Instagram posting. Are you wondering about the reason behind this? The point is that Sunday noon and evening is the time when almost everyone goes through Sunday Scaries. This happens because the weekend is over and we have to go back to those long pathetic working hours. Your content posting dose won't help the audience interact on a massive scale. Following Instagram, traffic time is the optimal solution to get desired results.
What is the usual length of your Instagram post? Are you overloading your post with confusing and irrelevant content? If yes, then this could be the drawback and result in a low engagement rate. Your content should be concise and clear. It must follow the character length of 138-150 characters to bring considerable success. After extensive research, we explored that it will get you your expected engagement rate if your content incorporates less than 19 words.
A precise and short description or abstract makes sense to stay away from being truncated.
Dominate Your Post Effectiveness with Best Time to Post on Twitter
Did you know 500 million+ tweets are posted every day on Twitter? Twitter offers businesses and brands to interact with their audience and work on improving customer service. Twitter is focusing on promoting and prioritizing content that is relatively based on user interest instead of chronological order.
Of course, you need to stay on top of an incoming conversation. This will lead you towards an effective Twitter marketing strategy.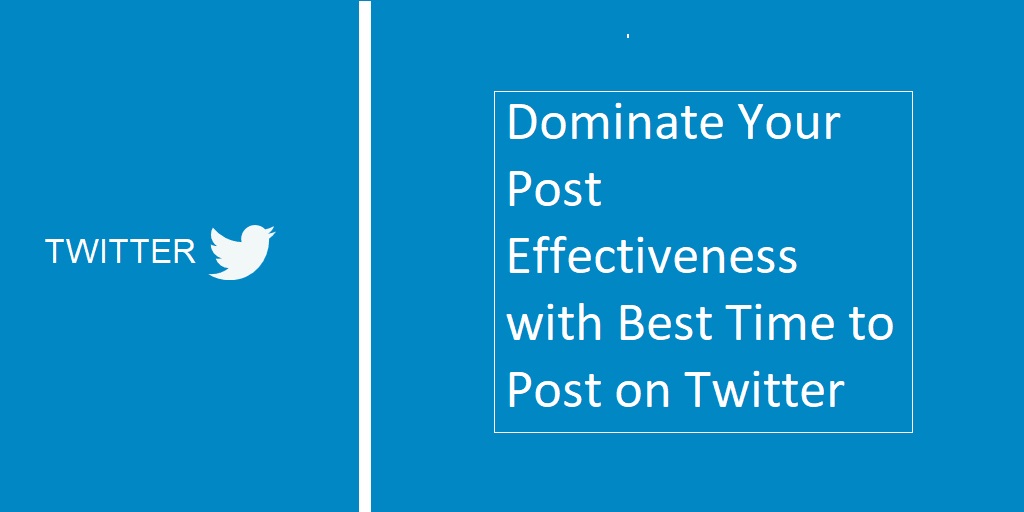 Struggling to maximize interaction for all those tweets you have been lining up? You need to understand the best time to tweet to draw your customers in. If you don't understand peak twitter times, your content will be another blink in the system. The chunk of peoples taps into Twitter when they get up in the morning. Engagements sometimes drop off later in the daytime.
If you are hunting for ways so that your content can dominate Twitter, follow peak twitter times. Make your fans love your content and produce maximum interactions. The best time to tweet is Wednesday and Friday at 9 a.m. Plan your posts around peak hours to bring relevancy to your brand.
Twitter is a crucial spot for journalists, authors, and industry leaders to timely share thought-provoking ideas and theories. If you are linked with media or willing to keep your head high on a particular beat and sector, ensure you follow the best tweeting time.
Target Professionals by Understanding the Best Times to Post on LinkedIn
Historically LinkedIn has been targeting a particular type of audience based on their designation in a specific workplace. Its vast network continues to develop by attentively maintaining the accuracy and generating the big picture of specific industries. LinkedIn has powerful marketing tactics. With a combo of the latest search and targeting options along good user base, LinkedIn is proved to be a fascinating spot to generate leads. Additionally, because of B2B marketing, several LinkedIn users and experienced marketers are coming up with creative concepts and result-driver marketing strategies.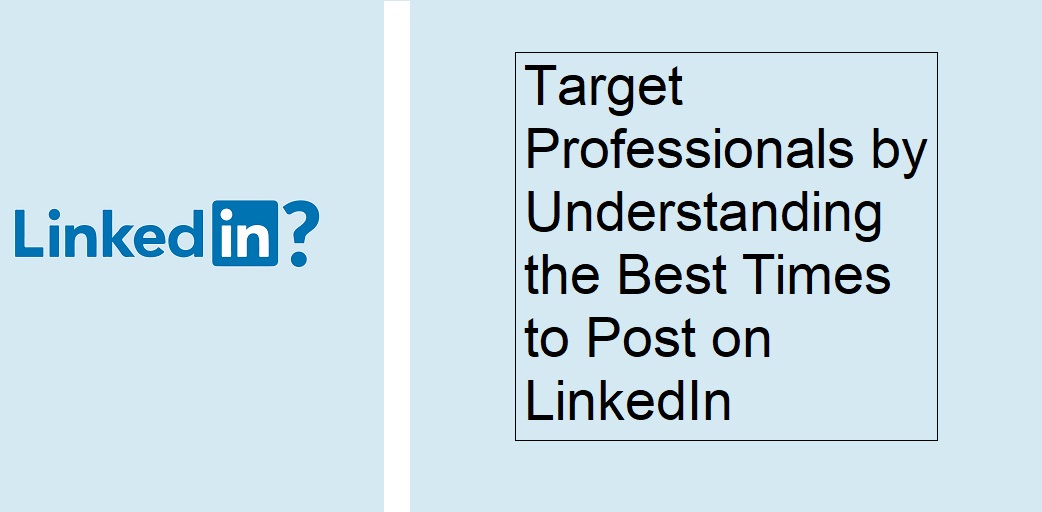 User behavior on LinkedIn remained the same during the lockdown. This shows that LinkedIn has a high engagement rate and everyone in the professional sector prefers using LinkedIn.
So, if your share-worthy content is kept on failing or experiencing low interaction, focus on the posting timings. LinkedIn, being a highly professional platform, has its engagement occurs on weekdays or workweek. Post your planned content on Wednesday between 8–10 a.m., Thursday around 9 a.m. and 1–2 p.m., and Friday at 9 a.m.  These rush hours will contribute to a high engagement rate.
So next time when you are stuck with low engagement or your content failed, ensure to follow the mentioned social media posting times for your brand. Keep on experimenting with social media, you will explore something informative and exciting.
Monitor your post's analytics every day. You post analytics will assist you picking the rush hours when your customers are highly active.
Tags In