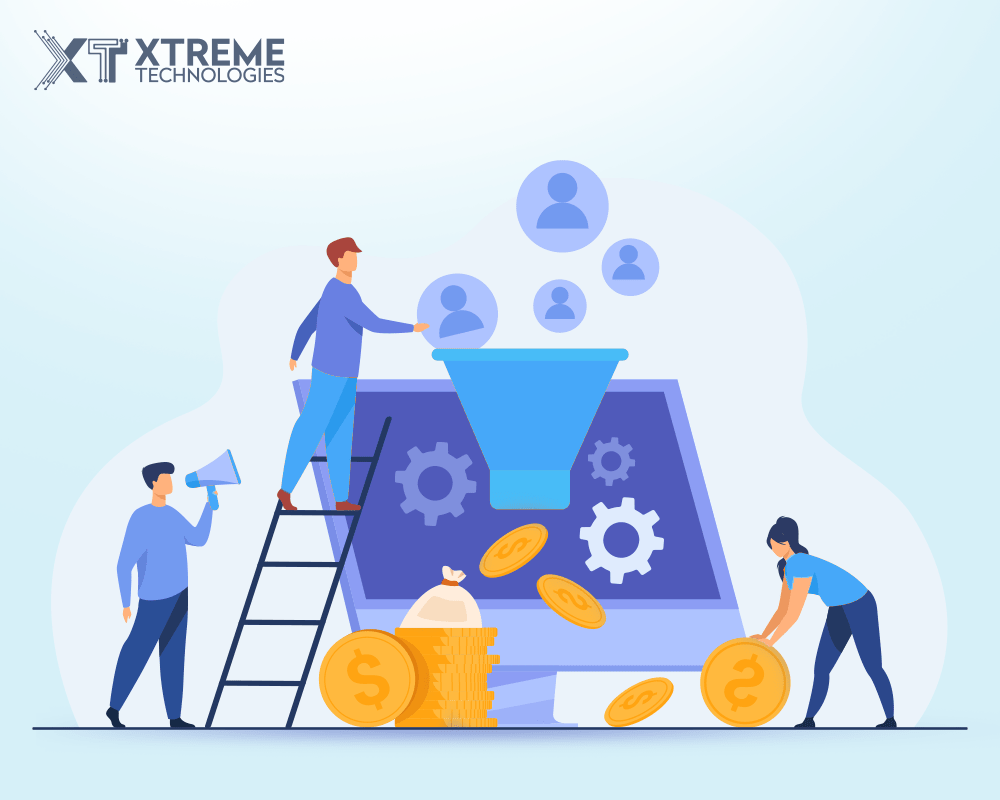 12 Proven Tips to Increase Your Conversion Rate 2021
Published on: June 30, 2021
Conversion rate optimization for websites is typically around 2%. You may expect only two customers for every 100 visitors. And, to be honest, that's a decent conversion rate.
Many websites have a conversion rate of 0.1 to 0.2 percent. It takes 1000 visitors to convert one customer. How can we increase conversions so that we can obtain more clients with the traffic we already have?
Optimizing your conversion rates is critical. However, conversion rate optimization is an essential part of digital marketing. A high conversion rate is the cornerstone of a large sales volume. When we analyze websites, we ask them what their top business goal is — what action they want visitors to take on their site.
Why is this so? A website can only be evaluated about a goal - how effective is it in attaining it? There is no way to improve the site if you do not have a goal. Only what can be measured may be enhanced.
Some people say they want others to "read about their stuff." No, it does not. That is not a commercial objective. An objective you should strive towards is to act other than reading: sign-up, purchase, click something or buy anything.
We are sharing our top tips for increasing conversion rates with you.
1) Add A Pop-up To Increase Conversions
Sumo's research states that the average conversion rate for all pop-ups is 3.09 percent. However, if you do it correctly, you may reach the top 10% of pop-ups, which have a 9.28 percent conversion rate on average.
This single tweak will skyrocket your conversion rate. And it works on every single website I've tried it on.
Here are some brief recommendations to help you obtain the best conversion rate possible from them:
Experiment with various offerings (PDFs, premium content, other items, and other freebies) until you find a winner that you can sense right away.
However, a 30 second delay period on the pop-up prevents them from becoming irritating.
Make it simple to close the pop-up window.
Set a cookie to ensure that the pop-up shows just once per user. This is something that most pop-up tools allow you to accomplish.
Do you want to expand your conversion rate? This combination will offer you a significant increase in conversions while keeping complaints to a minimum. You will not bother anyone, and you will get all of the benefits.
The effect on your conversions will be so significant that you may skip the remainder of this list.
2) Remove Irrelevant form fields
Have you ever intended to fill out an online form only to be put off by the sheer number of needed fields?
It's one of the most effective strategies to reduce your conversion rate. Remove all extraneous form fields, leaving only those required to achieve your purpose.
If your sales staff does not receive all of the lead information required to follow up, your sign-ups may be high, but your close rate will be abysmal. So strike the perfect mix between gathering vital lead information and keeping fields to a minimum. Just make sure that every field is essential. If it isn't, get rid of it.
3) Remove Distractions for Maximum Visitor Focus
Nothing is more frustrating than viewing a website that pulls you in too many ways. Do you want to optimize your conversion rate?
Your landing page should be simple, straightforward, and easy to use. If it isn't essential, leave it out. Keep it simple and only tell your visitors what they need to know.
Implement the following (and not much else) wherever possible:
Subheadings and the headline
Advantages and characteristics
Testimonials and customer reviews
Visual paired with context that demonstrates what you're selling
Other factors to consider are a live chat box, social proof, and video (more on these below), but the basic idea remains the same: remove distractions. You want your visitors to focus solely on your offer.
4) Make The Initial Step Simple And Easy
According to Ranked #1 Digital Marketing Agency, there is a psychological theory that states that persons prefer to complete tasks that they begin.
So, when it comes to your offer, the initial step should be pretty straightforward.
Instead of requiring the completion of a complete form. To begin, simply request an email address. From there, you may fill out the rest of the form in the hopes of obtaining further information. Even if you don't, you still have the person's email address.
The easier you make the first step, the more likely your visitors will take action and follow through to the conclusion.
5) Strengthen Your CTA Copy
Generic CTAs such as "Sign up" and "Start trial" will not result in the highest conversion rates.
A few minutes spent tweaking the copy will result in a straightforward conversion rate victory.
Begin with a CTA that begins with the word "Yes." It has a tremendous psychological impact since it depicts the offer in a good light.
Try the following formula: Yes, I am interested in [your offer]!
It performs far better than essential CTA content.
6) Add Live Chat to Boost Your Conversion Rate
Several visitors want to buy your product but are on the fence. What will you do now?
They have a lingering doubt or concern that keeps them from taking that last step. Do you want a solution?
Live chat tools are fantastic for helping these folks.
Just like a pop-up, live chat tools are quick and easy to add to any site and get an instant boost to your versions.
7) Try Another Offer
Don't get too caught up in the design, text, and other aspects of your landing page that you neglect the necessity of selecting the correct offer.
This significantly influences the conversion rate since your offer must be enticing to your target market.
If your conversion rate is low, experiment with different offers until you discover one that resonates with your target audience.
It may not be the first, second, or even third offer that strikes a chord with your target audience.
But if you continue to experiment and track your results, you'll eventually find a winner.
8) Add A Count-down Timer
Why should you add a count-down timer? When time is running out, it's normal to feel nervous. So, adding a count-down timer to your landing page might be just what you need to capitalize on this emotion.
According to Neuroscience Marketing, adding a count-down timer can heighten the sense of urgency, resulting in a greater conversion rate.
Do you want to know more?
Another CXL research reveals how a limited-offer sign with a count-down timer raised sales by 332 percent for one company.
The installation of a count-down timer, which should only take a few minutes, may enhance your conversion rate quickly.
9) A/B Test Your Headlines
A landing page's headline may make or break it. If you adopt the wrong approach, some individuals will stop reading. They'll just press the "back" button and vanish.
According to Copyblogger, 8 out of 10 people will read the headline text, but just 2 out of 10 will read the body of the content. Consider that. Eight out of every ten visitors to your landing page may not read past the headline.
When A/B testing your title, try out different factors such as:
Tone of Length

Statistics are used.

The use of numerals
Does all of this seem a little much? We are not going to sugarcoat it: it's not simple! If you don't have enough personnel or time to devote to this or don't want to do it yourself, employ someone to assist you. The aim is to start two processes simultaneously: lead generation on the one hand and website improvement on the other. Set attainable targets, track your progress, and watch your sales conversion rates skyrocket. So what are you waiting for? Optimize your conversion rate today!
10) Easy Contact
Do you want users to be able to contact you? How will you do this? Make things as easy as possible for them. Everyone has different communication preferences, and what one person finds natural and straightforward may be pretty aggravating to another. To ensure that you are accessible to as many users as possible, make yourself available via various contact channels, such as phone, form, chat, and so on.
11) Responsive Digital Marketing Campaigns
Do you want fully responsive digital marketing campaigns? You no longer have an excuse for your campaigns not to be fully responsive.
Mobile devices currently account for most internet traffic and will continue to do so in the future.
If you do not want to lose a massive number of potential clients, you must have everything ready for optimal viewing on every device, whether it is a smartphone, tablet, desktop, or any other device.
12) Upselling to Increase Customer Happiness
While it does not affect conversion rates, it does raise income without interfering with your present funnel.
Offer a similar product or service added to the order with a simple click right before the client completes their purchase.
This one method will increase your average order value by about 10% to 20%.
It would be best if you experiment with various point-of-purchase upsells. One offer may fall flat, while another rapidly increases your average order value by 20%.
Author Bio
Hazel Audrin helps Xtreme Technologies to plan and manage marketing and communications initiatives, exhibitions, and product promotion. She has previously worked for many Top Dallas SEO agencies. She also conducts market research and analysis to assess trends, brand recognition, and competitive market ventures.
Tags In