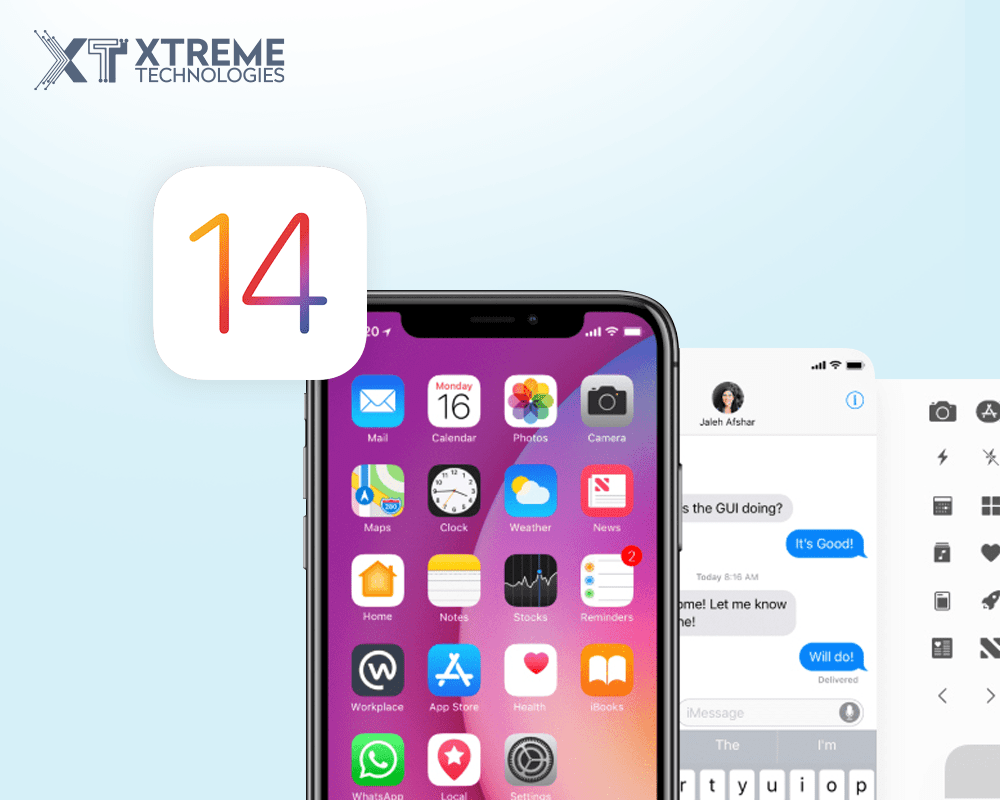 How iOS 14 Update is Impacting the Digital World?
Published on: August 16, 2021
Apple's much-awaited iOS 14 updates are now available. And it brings with it a slew of new changes for online marketers. These changes are just the beginning of a wave that other major players, such as Google, expect to reduce marketers' ability to track users and eliminate certain long-held, standard advertising practices.
However, as with other rapidly evolving digital landscape changes, they bring with them new opportunities and improvements for both users and store owners. The key for marketers is to keep an open mind when adapting procedures to the new world.
As marketers, we were all aware that Apple's iOS 14 update would impact our advertising strategies and social media marketing. The new iOS 14 update now allows Apple users to opt-out of data sharing whenever they download an app. This changes the game because marketers rely on data sharing to gather data and make ad targeting decisions for paid search and paid social.
What is iOS 14 Update, and why does it Matter?
iOS 14 is Apple's most recent iPhone operating system update, released in the fall of 2020. Typically, the news surrounding a new iOS release revolves around what unique attributes iPhone users will see, changes to emojis, and how older iPhones will be slowed down. However, Apple's latest version, iOS 14.5, has gotten a lot of attention for a completely different reason: data privacy improvements.
According to a Facebook iOS 14 guide, "Apple will begin requiring that all apps in the App Store display a discouraging prompt to users on iOS 14 devices, to comply with their AppTrackingTransparency (ATT) framework." In addition, Apple's policy will preclude specific data collection and sharing unless users opt-in via the prompt on iOS 14 devices."
Beginning with iOS 14.5, iPadOS 14.5, and tvOS 14.5, Apple's ATT framework mandates that every app serve push notifications to:
Inform users about the data and personal information that an app will collect before they install it, and
Upon installation, request permission to track.
This change makes it easier for users to accept or reject these terms on an app-by-app basis. This contrasts with the current practice of burying implied tracking consent within lengthy service agreements and hiding opt-out functionality beneath several layers of settings menus. Although iOS 14.5 released in January 2021, we have yet to see widespread adoption or full adoption of the proposed prompt. However, this is likely to change with the launch of the next iPhone, as a slew of new devices will ship with iOS 14.5 or later pre-installed.
What Is Changing and Why?
Apple has announced that new privacy safeguards are coming up on iOS14. Many companies are asking how the updates will Impact their Social Media Marketing.
To tie ad impressions to installs and income, mobile advertising generally focuses on the Identifier for Advertisers (IDFA) to monitor users across apps and services.
The IDFA is enabled by default. With their Limited Ad Tracking feature, Apple has previously given people the option to opt out. IDFA will be made opt-out by default in iOS14. According to Digital Marketing Agencies, Apps will need to obtain explicit consent from users to be tracked and attributed in the way that they are currently (via the IDFA). Advertisements will continue to be shown to all users, whether they have opted in or out.
Apple has not yet specified a specific date for when these changes will take effect. It has already been pushed back a couple of times. According to the most recent information, it will take place in March of this year.
Apple's uncertainty about the release date reflects its involvement in the resolution of the upcoming challenges. As a result, many of the industry's targeting and attribution questions remain unanswered. Nobody knows what the full impact will be, not even Facebook or the larger Mobile Measurement Platforms, or how Apple will police certain practices in the future.
The Real Question
So, what is the real question? The real question is how many people will refuse to have their data tracked. That is the unknown factor in this situation, which no one can predict. Many people aren't tech-savvy and will agree to data tracking without knowing what it entails. They will accept service terms that are not always in their favor, but they don't care. They simply want to enter and use the app. There will also be people who understand data collection and opt-in anyway. Some people don't care about data collection and will not bother to object to it. Furthermore, the update is currently only available for iOS, not Android, so Android users will be unaffected.
What's next?
While this appears to be a cause for concern, there is a new game plan in the works. Remember that users are still spending the same amount of time on their social platforms, and you can still advertise. However, the rules have shifted, and you can take a few steps to maintain efficiency. More importantly, you'd need to reconsider how you measure success to ensure that your advertising efforts continue to produce results for your company.
Here are the steps you must take to ensure that your Facebook advertising effectiveness keeps rising. (Please keep in mind that this may change as more Facebook updates are released.)
Verify your domain and prioritize the top eight events you want to track with your pixel. This was Facebook's first requirement to catch pace with iOS 14 changes.
Allow for maximum value optimization. This is a method of adjusting campaigns on Facebook that allows advertisers to bid for the top users who are most likely to take action on your website. This could help you get a better return on your ad spends. It is critical to remember that you must meet the Eligibility Requirements for Value Optimization.
Facebook Will Do Statistical Modeling
Facebook has stated that they will experiment with statistical modeling. This is how it works: Facebook has all of their users' data since the day they signed up for the service, which amounts to about ten to fifteen years of data. Statistical modeling will average what they expect users to be interested in based on all of their data so far, which appears to be a reasonable workaround. Then, of course, there's the issue of shifting preferences and interests. For example, our interests are unlikely to be the same when we reach 50, 60, and 70. Nonetheless, while iOS14 will impact Facebook's ad targeting, ad tracking will not be eliminated. They can still collect data, but not as effectively as they could before the iOS14 update.
Facebook Can Still Track One Event
Even if a user opts out of data tracking, Facebook could still monitor one event. You can record a purchase, for example, if you work in e-commerce. You can record video views if you're trying to promote your YouTube channel. Facebook could still use that single event, along with the other data it has collected on users over the years, to create hyper-targeting. Of course, advertising companies will want to monitor multiple events, such as a purchase and add-to-carts and view-content events, because they aid in remarketing, which typically has the highest return. But, again, there is some possibility that at least one of those events will be passed through, and advertisers will be able to create a Lookalike Audience or target other customers who are similar to the people who commit the acts of that single event. So there is still worth in it.
Strategies to Mitigate the Impact
Marketers will still be able to gain data from people who use Android devices for the time being. If your campaigns begin to suffer, a temporary solution could be to reallocate all or most of your spending to Android device users.
You may not remarket to previous users based on cookie data, but you can still run ads using properly hashed first-party data (such as a list of past consumers who have permitted you to market to them). So if you've spent a lot of time and money building a solid email list, it's about to reimburse off big time.
Moving forward, the most crucial part is to stay up to date on the latest developments. Numerous technologies are being developed that will be game-changers for both consumers and advertisers. When you're ready, you can be among the first to adopt them.
Future Implications of iOS 14
IOS 14 update has begun, but the full impact on digital marketing has yet to be felt. Users can snooze the update for the time being, but Apple will eventually force it. Furthermore, because of Apple and California's example, it is a safe bet that more tech companies and states will follow suit, enacting new privacy policies. Finally, while Androids vastly outnumber iPhones globally, North American businesses face numbers that are slightly in their favor.
IPhones, and it's safe to assume Android will follow suit at some point. This means many of the tools digital marketers relied on to reach their customers in 2020 will cease to function in 2021. Changes will continue to occur, and measurements will become increasingly ambiguous. Only time will tell how iOS 14 will affect overall performance.
Author Bio:
Jennifer is a content writer and marketer. She has been a part of XtremeTechnologies for the last three years. She has extensive experience working with various content marketing and Best Dallas SEO Services providers. Jennifer is very well-versed in writing persuasive and catchy web copies and blog posts.
Tags In