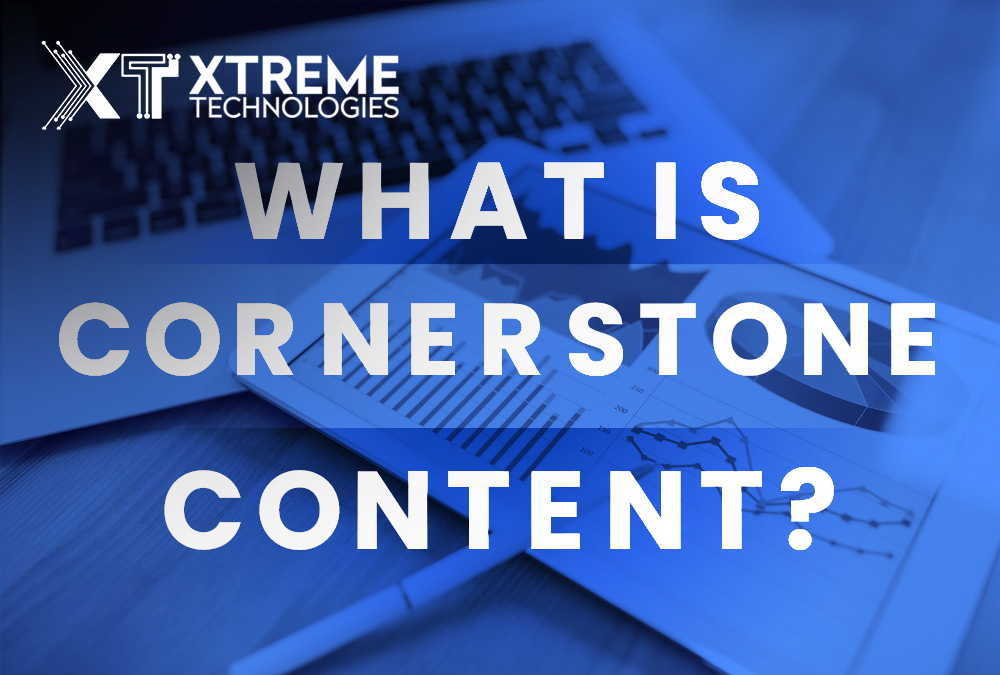 Cornerstone Content: What Is It and Why Does Google Loves It?
Published on: January 30, 2023
When it comes to SEO, there are a few elements that you should consider. One of these is what I refer to as cornerstone content. This is what your website is built around and what Google is looking for to rank you higher in their search engine.
1) Relevance to your audience
Cornerstone content, also known as foundational content, is an important piece of your website. It can be a blog post or even a page, and it should provide useful information to your visitors. Creating good cornerstone content can help your website rank higher on search engine results pages.
You'll need to perform some research to find the right keywords to include in your cornerstone content. Using the right keywords can lead to more links, which will improve your overall ranking. However, you shouldn't just throw a bunch of stuff up there. Make sure your cornerstone content has been written well.
Cornerstone content will usually be the first thing your visitors see when they land on your website. The goal is to make a positive impression and give your visitor some insight into your business. Including a call to action on your cornerstone content can be a smart move. This will help visitors convert into customers. Likewise, having a good title and a keyword in your headline is also a must.
Your cornerstone content can be the basis of your entire content marketing strategy. If you use your cornerstone content to create blog posts and other relevant content, you can link back to it and build natural links. Plus, your cornerstone content can serve as a hub for related articles. With all of this in place, you'll be able to draw in more visitors.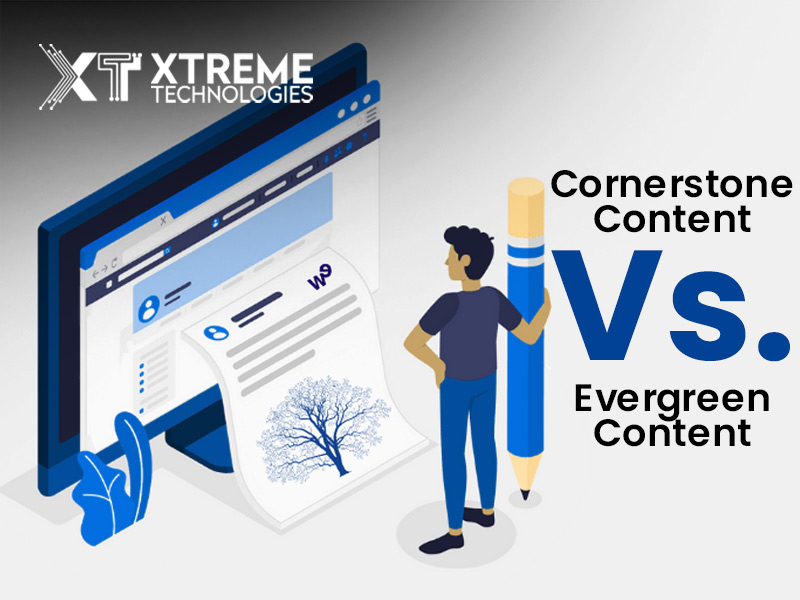 2) Target non-competitive keywords
If you want to improve your search engine rankings, you should write cornerstone content. Cornerstone content is content that is well-researched, highly informative, and useful to your audience. It should contain targeted keywords, as well as other useful information. This type of content is a great way to build natural links and attract new leads.
A cornerstone article is usually a long post. Ideally, it is the most important article on your website. While you shouldn't expect everyone who reads it to make a purchase, it is a good idea to encourage the reader to sign up for a newsletter.
The goal of a cornerstone article is to build trust. In addition to being comprehensive, it should also be well-written, shareable, and visually appealing. Using high-resolution images, graphics, and other visuals is important to sway the reader's attention.
Cornerstone content can be repurposed in several formats, including blog posts and pages. Including internal links and a featured snippet can help Google identify your content as authoritative and show it on the search engine results page.
Cornerstone content should be updated frequently. You may leave readers with incorrect information or misleading details without regular updates. You should also ensure that your articles are keyword-researched, and you should use the keywords that your target audience is likely to use.
In addition, you should avoid aggressive sales tactics. Instead, aim to provide your readers with useful, practical takeaways that will solve their problems. Cornerstone content can help your website rank better and increase its organic traffic.
You can also write a series of long-tail articles, which can link back to your cornerstone article. This will give readers more in-depth information and help them find your other articles.
3) Optimize with content upgrades and promotion strategies
When it comes to optimizing your content, you need to focus on cornerstone content. This is the content that forms the foundation of your website and helps it rank higher on the search engines. Creating cornerstone content should be a strategy that you build a roadmap for. Ideally, the content should be a useful and helpful piece of information that solves a problem.
Cornerstone content can be a blog post, an internal link, or even a visual asset. It's important to make sure that it's the right type of content for your audience. Also, be sure to optimize the content so it can be shared and found. Make it easy to read, include images and accurate prices, and keep it updated.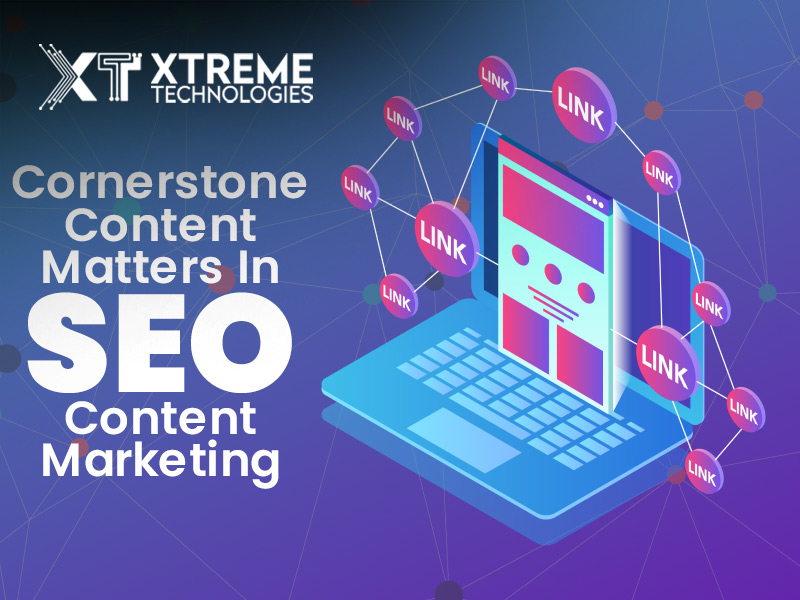 You can also consider using numbered lists. Lists are one of the most SEO-friendly types of content. A numbered list shows Google that your content is worth a second look. Numbered lists are also useful for Google Featured Snippets.
There are many other optimization techniques that you can utilize to boost your cornerstone content. In addition to linking to other relevant articles, you can create a numbered list to guide your visitors to the articles they're interested in. Adding a slow-loading image will also help with your website's SEO.
Lastly, make sure that your cornerstone content is optimized for mobile devices. Not only will it be a great way to attract visitors, but it will also help you keep them on your site for a long time.
4) Repurpose into different formats to keep the website fresh
One way to keep your website fresh and interesting is by repurposing cornerstone content into different formats. This is a great strategy for generating brand awareness, creating new traffic, and bringing in new prospects. The key is to know your target audience and what content they like.
You can repurpose cornerstone content into blog posts, white papers, ebooks, and other formats. These can be created in-house or partially outsourced. In addition to the written material, you should also include images and links to help keep the page load time low.
When creating a repurposed piece of content, choosing a topic that reflects your business and offers useful information is a good idea. For example, if you sell telecommunications, you could repurpose an article explaining the industry's basics. SEO Service in Dallas will assist you in this regard. 
If you need help deciding which topic to focus on, you can use Google's Keyword Planner to find high-competition keywords. High-competition keywords tend to have a higher search volume and more competition. However, you may also want to include long-tail keywords that have lower competition.
To make your repurposed cornerstone content even more effective, ensure that it has a strong internal linking structure. This will allow visitors to find the best articles on your site. Your internal links will help Google identify which article on your site is most important. As a result, you can easily add new material and make it easy to find.
If you're using Google Analytics, make sure to track the amount of time people spend on your site. Using metrics like this can help you optimize your content and increase your conversion rates.
Tags In