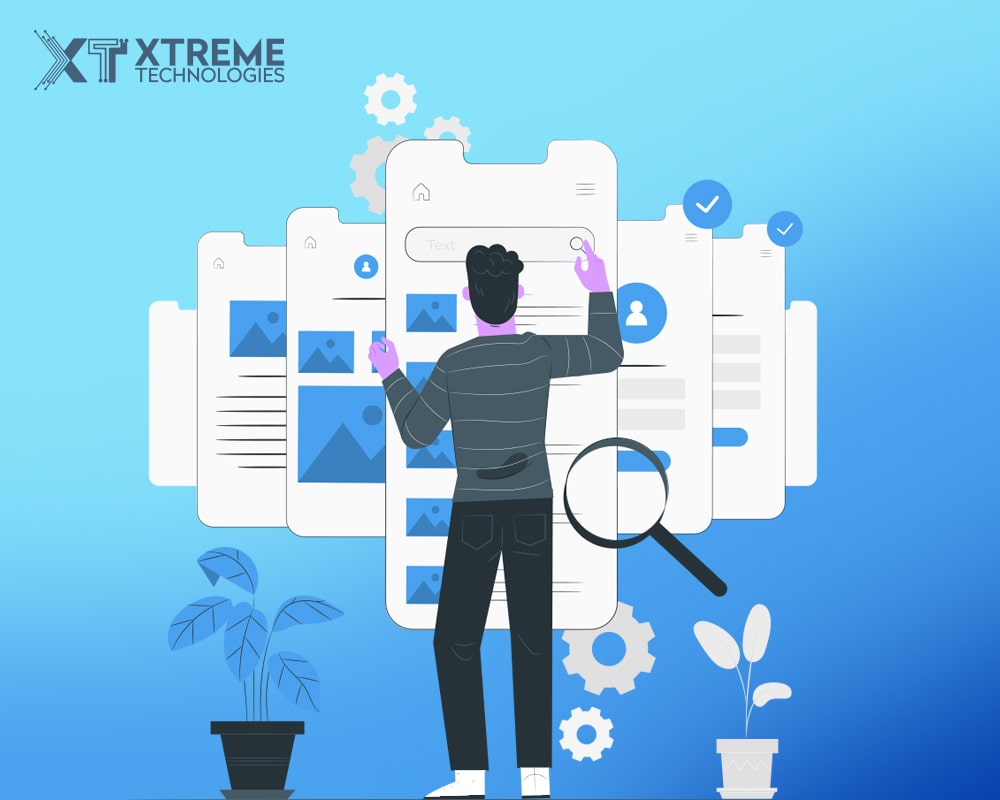 What Is Content Writing? 9 Effective Tips to Write Engaging Content
Published on: November 13, 2020
Many think the job of a content writer is a simple one, but that is not the case. The job of a content writer entails more than just being a copywriter, in fact, they also plan and edit web content such as blogs, articles, SEO content, scripts for videos and podcasts, platform-specific content, developing ideas for original content, and more. This content is used to amp up digital marketing efforts for companies.
So, what is the importance of content writing in digital marketing strategies?
Without good content, a visitor to your website may visit a couple of pages, but will not be compelled to stay for longer than a few minutes. But when you have good content, it gives visitors a reason to stay and to find out more information. This, in turn, leads to them engaging on the website as well, and becoming your customers.
Good content is that which is optimized for search engines. This helps in marketing as well because it pushes your website to a higher rank on search engines like Google, which increases its visibility. It also lets new visitors know what the business is about and targets the audience using the right words based on their interests.
Great content also helps you convert your website visitors into customers. Every time a person visits your website and they are engaged by your calls to action in your content, they convert from a visitor to a customer.
When launching digital marketing campaigns, great content helps a lot. Content that is shareable on social media allows for more views and promotes the business as well.
What different types of content writing are there?
Like I discussed previously, writing content has more to it than meets the eye. So, if you want information about content writing, or want to know how to be a content writer, keep reading. Let's discuss some of the different types of content writing formats that are used. Blogging is one of the more popular ways to get started with content writing, but if you really want to amp up your content writing skills, there are a multitude of options out there.
Web content is the content that your website comprises of, including your home page, landing page, contact page, about us page, and others. Web content writers need to have SEO skills, to make the web copy optimized for search engines and help it be visible.
Secondly, we have blogs, which provide a good opportunity for companies to showcase their brand personality, develop a fan following, and provide information.
Social media content is used as a support for the main digital presence of a company, which is why creating short, interesting content for social media is vital for staying relevant in today's world.
Other forms of content writing include advertising and sales copy, journalism, PR writing, creative writing, expert copywriting, and more. These are used in conjunction with each other and separate from each other at different needs. The type of content to be written ultimately depends on the content needs of the organization you are writing for.
Here are 9 content writing tips for beginners
Ready to get started? Here are some helpful tips for content writing to help you write awesome content that engages and enthralls:
1. Understand your audience
The first step to creating great content is understanding the people who will be reading that content. Having an idea of their preferences, needs, and interests help you produce specially designed content. If the reader can relate to the content and find it interesting, only then will they stay on your website long enough for you to engage them in other ways.
To help understand your audience better, you can interact with them on social media groups where they are in a majority, or you can join thought-leaders to find out what kind of content they are publishing, or you can assess comments from blogs to get suggestions and insight.
Finding commonalities in your audience can also help you create content that solves the issues for a mass group of people.
2. Do your research
It is important to do thorough research about an industry and its trends before you begin to develop a piece for it. This helps you make it as relevant and impactful as possible. You can start by looking at conversation threads on popular community forums like Reddit, Quora, LinkedIn, and Medium.
You can also use tools like Google Trends which depict how trends have risen and fallen in the niche you are targeting, the time period, country, and region. Similar research tools exist that can help you identify which keywords blog writers are using that get the most social shares.
Research is very important before writing as it gives writers knowledge about the topic and helps them understand the audience as well. After you understand what kind of content already exists, you can develop content that is different and better.
3. Use data from reliable sources
Using links to trustworthy data sources in your content builds trust in the reader's mind. Such resources include government websites, research papers, and Google Scholar, among others. The Twitter hashtag #statistics also comes up with a lot of statistics you can use.
4. Develop your unique voice
Don't bore your readers with a dry and emotionless article. Integrate your own voice into your writing to develop an emotional bond with your reader. If you are writing for a younger audience then use words and phrases that appeal to that age group. A unique voice attracts readers and makes your content memorable for them.
5. Create an Impactful Headline
Content should be intriguing and it starts from the header. The headline is what compels the reader and persuades them to open the article and also gives a brief idea of what they can expect from the article.
A proper headline lets readers know what the content is about and can be the reason why someone chooses to click on an article or ignores it. Headlines that inspire emotions like joy, shock, sadness, curiosity, and concern make headlines more likely to be clicked. It's also important not to use deceiving headlines because although they are effective, they damage the credibility of your website.
The way you design your headline also impacts which kind of readers will click on your content. Examples of good headlines include How-tos, solving an identified problem, controversial topics, and questions from the readers which are answered in the content.
6. Use relevant images
Adding graphics and visuals in long-form blog posts breaks the repetition of text and makes the content much more readable. Statistics show that blog posts that have images are more viewed by 94% than blog posts without images. Pictures also help people recall information by 65% more compared to only 10% of information retained after hearing it.
Images also help in visual learning and encourage customers to consider a business to buy from. Pictures, diagrams, screenshots, and infographics help strengthen your voice and make your content more intriguing.
Tools like Canva and Visme can be used to design personalized graphics, or you can use free, high-res images from websites like Pixabay, Pexels, Unsplash, and more.
7. Have variation in post types
Adding variety to your website by having different kinds of posts can help you gauge which ones get a better response. Case studies can be used to encourage buyers to make a decision by helping the reader understand how your business provided a solution for a client.
Opinion pieces can help you take a stand on a viewpoint, and readers love to hear how an organization feels about a certain trend or controversial topic. Timing is key with such posts, and may even result in your post going viral.
You can also tell the story of your organization in a post and inform customers about the problems you are trying to solve, what your work culture is like, how the founder thought of the business, and more. This can help create a fan following as well.
8. Edit and perfect your content
While writing blog posts or an article, you are likely to be in the flow and may make some minor (or major) grammar mistakes. This is alright, but before that piece is published, you need to edit it and make sure your grammar and spelling mistakes have been removed. While polishing your content, it is also vital to keep the syntax and sentence length proper too. Tools like Hemingway editor or Grammarly can be used to help you out with this.
9. Optimize your content
One of the main goals of business blogs is to help you get traffic, engagement, and leads. For that, you need to optimize your posts and make them search-friendly. This can be done using meta titles and descriptions, using keywords, and adding backlinks.
Making the blog section mobile friendly can also help increase optimization. Adding call-to-action helps the users be more compelled to engage with the blog.
Using a content planner helps keep the writers focused on their goals. Thinking ahead for story ideas and brainstorming and experimenting will help you increase your productive time.
Lastly, I would like to mention that if you want to write great content, it all starts with you. There are many content writing tutorials you can find online, along with classes that can help you become a better writer, and these tips are a sure-fire way to get you started.
Tags In