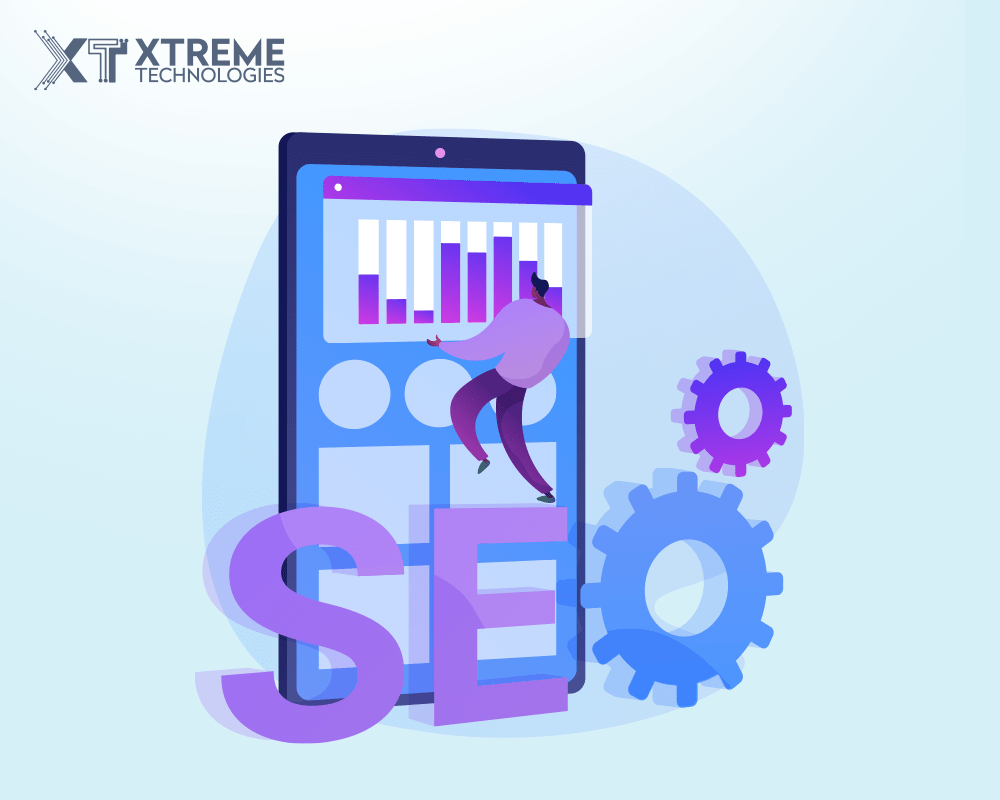 Mobile SEO Guide 2021: Its Importance & How to Improve It?
Published on: August 03, 2021
We are dependent on our smartphones. For many people, checking their smartphones is the first thing they do when they get out of the morning and the last thing they do before bed. People use them for everything! Mobile phones have drastically altered our lives. Mobile SEO allows you to reach out to customers and meet their needs while having fun. This guide will teach you everything you need to know to provide the best mobile experience possible.
What Will You Get In The Mobile Optimization Guide?
Mobile SEO is all about providing visitors to your mobile site with an exceptional experience. It is all about making your mobile site load quickly and without problems and presenting excellent content that fits the user's search intent. In today's mobile-first world, having a fantastic mobile site is critical.
Why Is Mobile SEO So Important?
Mobile optimization is critical because it enables you to reach your customers in the right place at the right time and provide them with the best experience possible. Mobile traffic now outnumbers desktop traffic. Millions of people have discovered the smartphone's numerous benefits. Our entire lives are engaged within these devices – it's almost frightening to see how enslaved we've become to our smartphones. Many people describe it as an extension of themselves, something they can't live without. A perfect search engine optimization strategy with high converting content will help you to boost your engagements.
Mobile does not always imply on-the-go. According to studies, people frequently grab the nearest device to search for something up quickly, and more often than not, that device is their smartphone. They use it to learn about products before making a purchase decision, at any time and in any location. Google research shows that smartphone users have higher buyer intent than desktop users. It is your responsibility to be present when they are looking for your products or services.
It's easy to think of mobile optimization in resolving technical or content issues, but it's also about user experience and branding. A bad experience with a brand on a mobile phone may permanently turn off a potential customer. Conversely, providing an excellent experience increases the likelihood of customers recommending your brand.
1) Mobile SEO vs. Desktop SEO
Although there are significant differences between desktop and mobile SEO, the goals are frequently comparable. You want to reach out to your target audience and turn them into paying customers. You can apply desktop search engine optimization tactics to mobile search engine optimization in some ways but in a slightly different way. Three major themes remain performance, user experience, and content. Desktop SEO frequently focuses on the general public, whereas mobile SEO can also have a more local focus.
What differs are the results you get on mobile versus desktop. Depending on the device you are using, opposite outcomes may appear for the same search query. In addition, other factors affect mobile search results, such as your current location. This means that a high ranking for your product or content on the desktop does not assure a high ranking on mobile. Therefore, always keep an eye on the mobile search results when assessing your mobile performance.
Furthermore, it is always a good idea to keep track of what Google is doing on mobile in general, particularly in your industry. Google's push for so-called rich results, which are often powered by structured data, will continue, and these are becoming more prominent on mobile. Consider this: searching for airlines, events, jobs, films, music, products, or even basic facts will yield a Google-owned rich result. We're going to have a lot more of this in the future.
2) Google's Mobile-First Index Is Live.
The impact of mobile SEO is highlighted by Google's announcement of the mobile-first index in 2016. Google transitioned to a mobile-first index in July 2019, and by March 2021, all sites ought to be indexed mobile-first. What exactly does this mean? For the very first time, Google will base search engine ranking on the quality of the site's mobile version rather than the desktop version.
A smartphone version of Googlebot will crawl your mobile site and assess its performance, content, and user experience. If this is the case, you may receive a higher ranking. If it is deficient, other sites may rank higher, and you may lose out. Even if you are not focusing on mobile, your mobile site will still be judged, so now is the time to act.
3) Things Have Changed
Google currently evaluates sites using mobile-first indexing. To get Google to properly discover and understand your mobile site, you must keep it crawlable by removing all possible barriers such as slow-loading scripts and not blocking anything in your robots.txt file. It must also load quickly if you want to be well indexed.
Gary Illyes of Google wrote a blog post outlining some of the things you should keep in mind for the mobile-first index. These include providing the same awesome content on both the mobile and desktop sites, investing in structured data, providing the correct metadata, double-checking your hreflang configuration, and ensuring that your servers can handle the increased crawl rate. In July 2020, add another post with even more potential improvements, such as ensuring that images and video are served in the proper format.
4) A New Google Ranking Factor: Page Experience
So, do you know about On-page and Off-page search engine optimization? According to Pay Per Click Marketing Services Providers, Google announced a new ranking factor called Page Experience in May 2020. While Google has long advocated for site speed, the page experience update adds a new dimension: user experience. For the first time, Google considers how users interact with a website. For example, is the site loading quickly? Is it possible that images or slow-loading ads interfere with the rendering of a mobile site, negatively impacting the user experience? The new Core Web Vitals metrics can assist you in making sense of the perceived page experience and prioritizing improvements. The new page experience algorithm was released in May 2021.
How to Improve Mobile SEO
Mobile optimization, like regular search engine optimization, is all about making sure that your site is crawlable and discoverable. You'll also need excellent performance, great content, and a faultless user experience. You must first understand how your site is currently performing and what your visitors are doing right now to get it right. Will, for instance, people use the exact keywords to find you on mobile? When using a mobile device, people frequently change the way they search. What exactly do you want people to do? When you're on a desktop computer, offering to navigate to the nearest Whole Foods is less than ideal. On your smartphone, however, it makes perfect sense.
1) Mobile SEO Tools
You should be familiar with Google Search Console. Its search features are amazing, and they are a massive help if you want to know how your site is performing in search results. For example, you can see how mobile and desktop users use words to find what they need using the Search Analytics feature. Are you focusing on the right words? Should you divert your attention elsewhere?
To properly index your JavaScript, CSS, and image files, Googlebot must be able to crawl them. URL Inspection is a valuable tool in Search Console for this. This tool shows you how Googlebot sees and renders your content. You have work to do if the screen does not align and the tool reports errors.
2) Mobile Usability Tool
The Mobile Usability tool is yet another Google Search Console feature that will make things easier. This tool scans your site and displays a list of posts and pages that do not adhere to Google's mobile-friendly guidelines. This is a great place to start if you want to improve your mobile search engine optimization. you can also check some digital media tools to increase online presence.
3) Mobile SEO Is Built For Efficiency.
When trying to improve mobile search engine optimization, the most crucial factor to consider is performance. Site speed is almost entirely responsible for performance. It goes without saying that the faster your site is, the happier your users will be. It is common knowledge that a website must load within a few seconds, or your visitors will abandon your site and go elsewhere. When you combine this with the fact that sites are only growing in size, it's clear you've got your work cut out for you.
However, optimizing performance is a never-ending process. Your website will never be fast enough because there is always room for improvement – and that is perfectly fine. By keeping a close eye on how your mobile site is performing, you can seize any opportunity to improve it. Google, like your customers, prefers fast-loading websites.
Wrapping Up
This ultimate guide to mobile SEO provides numerous tips for improving the performance of your mobile site. As there are always new developments and technologies that arrive and are superseded, it is always a work in progress. The world is constantly changing, and you must keep up. If you do, the benefits can be enormous.
So, what are you holding out for? Get your smartphone, check your site in a mobile browser, and identify and resolve any issues. Use this amazing guide wisely because this is a critical period! This is the time to act because if you don't, you may fall behind.
Author
Alice is an experienced digital analyst; she helps optimizing copy and landing pages for several brands. Alice's previous experience with top-notch Search Engine Agency Dallas is a plus point for us. She is well-versed in the research and implementation of content recommendations for successful organic reach.
Tags In