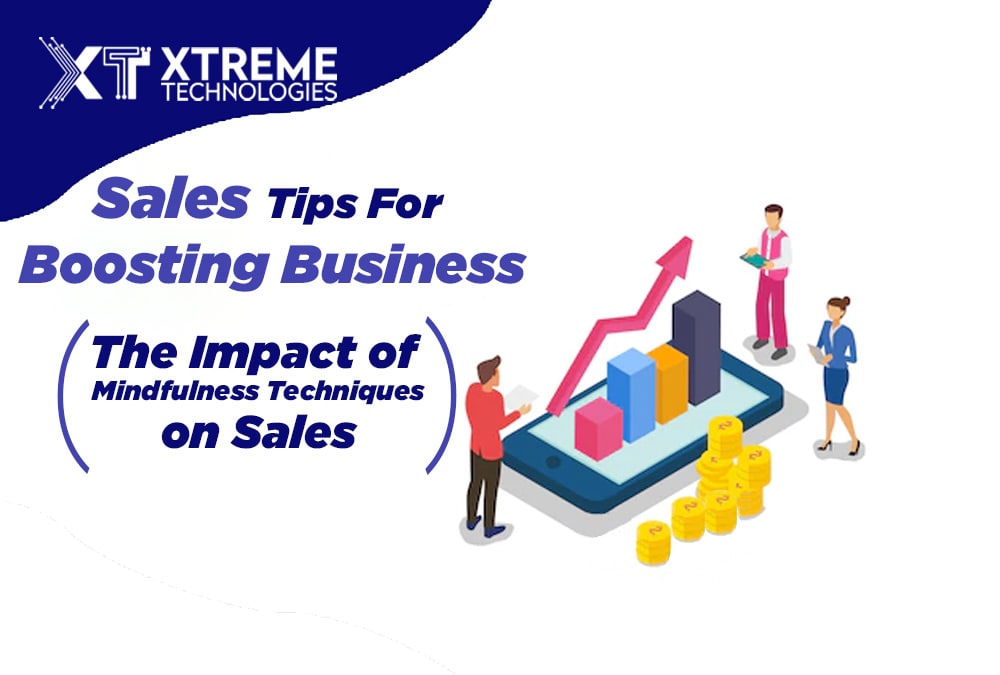 6 Proven Techniques to Boost Your Business
Published on: April 11, 2022
Isn't your sales growth, or have you tried different tricks to increase your sales? And failed either; you did not have the opportunity to improve your team ability.
So let today, in this article, take a closer look at the sales tips and techniques that will increase your sales and improve the overall environment of your business.
If you want to learn about sales growth techniques that don't break the bank - and work well, you've come to the right place.
1.      Focus on Good Relationship
The customers are most important for any company. And it is essential to have a good relationship with your customers. Because they increase your company's sales, but if your focus is only on selling your product at all costs, you may be missing out on your customers.
It is the responsibility of an excellent company to try to understand the needs of the people and solve their problems and focus on building good relationships with its customers instead of just selling its products so that you can be positive with your customers. Build relationships that are based on trust. Re-open a reliable and secure path for your business. Small business brand services give you a lot of opportunities to boost your marketing.
2.      Mindset
The world of sales is changing. But one thing still didn't change—a successful, positive mindset. And as a salesperson, you have the power to sell your products. Your goal is to have a winning attitude, and whatever you have to do for commitment, positivity, and success, you want to fulfill it. It is essential to have positive thinking.
Carol Dweck, a Stanford psychologist, says that there are two types of mindsets:
A fixed mindset - 'Our character, intelligence, and creativity are static which we cannot change in any meaningful way.'
Growth Mindset - 'Growing up to challenge and see failure not as evidence of irrationality but as a charming springboard for growth and enhancing our existing capabilities.'
3.      Passion
Mindful selling requires passion. Self-belief is critical to top-performing sellers, but it's not enough. They need the desire and enthusiasm to energize and motivate themselves every day.
Passion and enthusiasm are the stairs of any successful seller. They can tap into this internal strength to energize themselves through every challenge and achieve their goals.
If you have a passion for selling your product, it can help you grow your audience and increase your sales.
What will impact your performance if your passion for sales begins to wane. Take action to revive your enthusiasm.
Get motivational training, a conference, or a speech. Meet people who share your passion. Give yourself a personal reward when you reach your goals.
4.      Active Listening
It would be best if you discriminated with the assistance you offer others. Listen to each customer and build a bond with them that will force them to buy your product. This is the way to increase your sales. And the best way to do that is to follow these techniques.
Use good body language to maintain customer interest
Keep a positive eye on your face
Look your customer in the eye throughout the conversation
Listen carefully to what he has to say
Understand their needs and repeat them
Do not use your phone while talking to the customer
Having active listening skills will help build confidence in your client that you are the one who can meet their needs. It will also increase your sales.
5.      Honesty is the Best Policy
I know a salesperson has to be honest, but I still want to tell you that, as salespeople, we will not stand any chance of success if we do not have people's best interests at heart. Integrity makes us knowledgeable sellers, and it's the core of our business blueprint. We don't categorize who we are personally from our business - instead, we live by these values in all areas of what we do. What is something potential customers notice about us straightaway, which attracts them as consumers?
Here are some things that you need to know about honesty.
Could you do what you say you will do it?
Treat your customer with the same attention, care, and loyalty
Work with humility and honesty
Respect the time of others.
6.      Mirroring
Like other techniques, what can use mirroring to improve your sales? Mirroring is when one individual mimics the physical and verbal mannerisms and when it's done correctly. It is a powerful tool that will help you increase sales by increasing likability and developing a quick rapport with your customer.
To give the technique of mirroring a try, you should know
Speak in a tone of voice that is similar to the one your customer is using
Imitate the customer's body language and body position
Follow their energy level
Use a similar style of communication; and
Occasionally mimic their gestures, such as waving your hand or nodding your head at appropriate times.
Conclusion
People are beginning to buy products for more than the facts and figures. You're a personality they want to build a relationship with to them. As a result, your lead generation must go beyond acquiring information like customer email addresses. Providing additional incentives is also an effective way to encourage them to opt-in and share the necessary details related to their experiences so that you can improve their buying experiences through personalized marketing strategies. You can present yourself as an attractive person by writing guest posts on other blogs. Where your services could be helpful or exciting, people could be willing to learn about you.
Tags In