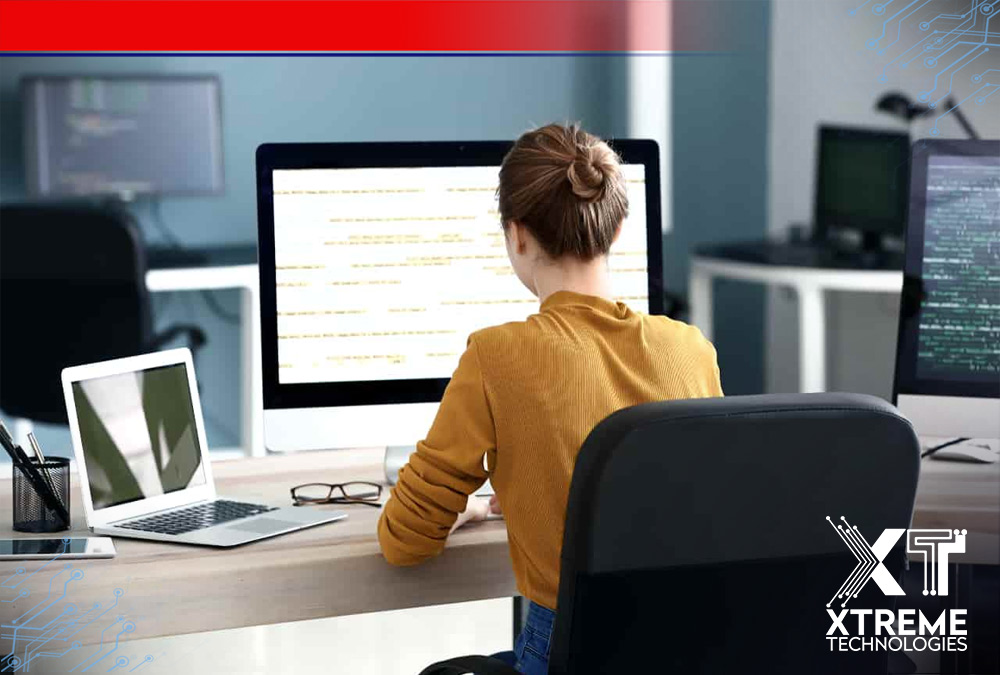 6 Easiest Ways to Improve Your Back Office Efficiency
Published on: June 30, 2022
They support the client-facing aspect of your business, so your back-office functions are fundamental to you. Accounting processes or systems etc., play a significant role in the back office environment, so finding ways to manage your bookkeeping, employee records, and other financial responsibilities can greatly improve the performance of your back office.
Why your Back Office is Important?
It would be best if you always understood the importance of your company's back office. We acknowledge that most back-office operations are behind the scenes, but they are essential to ensure that all aspects of your business run smoothly.
The back office can play a huge role in solving your company's performance problems:
Prevent workflow interruptions
Prevent waste of resources
Stop copying work
When you further improve the performance of your back office, you not only benefit your company but also lead the company to success in terms of greater productivity and cost-effectiveness. You teach management teams to focus on delivering results rather than any internal glitches.
Back Office Performance Tips
Cloud-based accounting software and specialized apps make it easy for you to streamline your accounting techniques. This software can reduce business costs by advancing the company's back-office capabilities. In fact, by shifting payroll, invoicing, and other bookkeeping processes online, you'll be able to spend less time managing your back office and more time on your income.
Here are 5 easy ways to help you improve your business back office performance:
1.      Get Online with Cloud Accounting Software
Cloud-based accounting software such as QuickBooks Online and Xero offers many proven benefits to small business owners, including:
Integrate data entry and paperless bookkeeping system with cost management tools (such as Receipt Bank)
Synchronize your bookkeeping data in a timely manner.
Access your accounts remotely from any Internet device.
Reducing paperwork can prevent financial records from being damaged or misplaced. Instead, a cloud-based accounting system makes important business information accessible whenever you need it. It is a type of external service that companies offer to clients who need help with administrative and support functions. Moreover, these functions include payroll, customer care, invoicing, accounting, IT management, and more.
There are now many back office PBO services providers, called external services that these companies offer to clients who need help with administrative and support tasks. More. These functions include payroll, customer care, invoicing, accounting, IT management, and more.
2.      Upgrade to Modern Payroll System
It's no secret that managing an employee's salary is a chore. Advanced payroll systems such as PayWorks and Rise have made it easier to hire new employees and submit and file tax returns. Among their advantages are:
Real-time employee record visibility
A clear audit trail
Ease of access to previous pay stubs
Easy generation of T4s and ROEs
A unified location for all staff data and improved data security
Remember that mistakes and omissions are more likely to damage your back office performance whenever you perform payroll manually. Upgrading the modern payroll system makes mistakes.
3.      Invoice Directly from Your Cloud Accounting Software
With cloud-based accounting software, you can automatically generate invoices if your company relies on invoicing as a sales process. Exporting receipts directly from your accounting system allows for better branding consistency (think of logos, fonts, and colours). It centralizes your client's database while setting up a visible audit trail.
4.      Smooth your Document Storage System
You don't need paper using an app like Receipt Bank or Hubdoc. Please take photos of your receipts and other source documents and store them in the cloud. Creating a more efficient document storage system for you will make it easier to better manage and audit your financial data at the end of the year. It will also save you money on paper, toner, and office supplies.
It would be best if you considered increasing the company and the back office performance. You can find available automated options to manage your time and resources more efficiently and make informed decisions. An outsourced solution can be the perfect fit for your business.
5.      Eliminate Non-Value-Adding Activities
Non-value-adding activities are wastes; neither the client nor the business benefit from them. Examples include employees having unbalanced workloads or the unnecessary movement of files and documents. One way to prevent such tasks from happening is to practice error-proofing.
6.      Automate Employee Refunds
Employees can more easily manage their expenses by using tools like Expensify to manage cost payments. Just upload their expense receipts to Expensify, and they can remove any paper slips or vouchers. In addition to being intuitive and easy to use, Expensify allows you to import expense data directly into your accounting software.
How to Choose the Right Space for your Home Office?
Claim a Space: If you haven't done so already, your first step to a productive home office is to get an office. It would help if you had a spot in your home that is yours alone and ready for work anytime. It shouldn't be your family computer room or a laptop that usually lives by the couch. Carve out space for a small desk—you can even convert a closet into a clever office if you have experience with hand tools.
How to Boost your Back Office Efficiency?
To improve your back-office efficiency, finding out how long it takes to perform specific tasks is vital. That's why you need to start monitoring and analyzing efficiency metrics. Once you establish where the most critical bottlenecks are, it will be possible to eliminate them. One of the best ways to track performance is to create a global task list that will provide better visibility of all the processes.
Final Result
Always remember that your back-office operation is just as crucial to your business as the work being done out in the field. Use the above tips to improve back-office efficiency because it will translate into improvements to your bottom line. A team of accountants and bookkeepers can help you streamline and refine your back office with cloud-based technology. Whether you're in Vancouver, Edmonton, Calgary, or Toronto, Always look for ways to improve your processes, even if it means trying something different.
Tags In