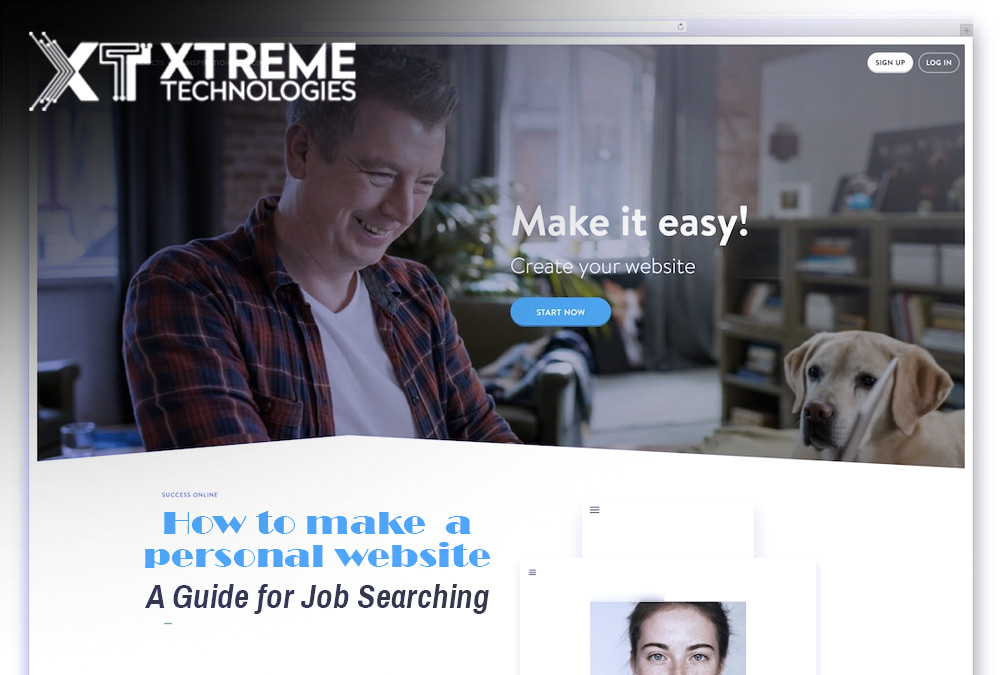 A Guide for Job Searching: Here's How to Set Up Your Own Website
Published on: June 20, 2022
Today, many people have lost their jobs as a result of this epidemic. And inflation is making it harder for many people to make ends meet. After the losses of 2020, many people who decided to re-employ are no longer working and networking options are still limited. A person wastes his precious time looking for a job. And finding the right job easily can change your quality of life. Anything you can do right now to differentiate yourself from other candidates will work to your advantage. This blog is with complete guide for personal job Website. You can use it to represent yourself in the professional world and to sell your services.
Showcase your unique qualifications to impress your next employer. Develop your website and promote it.
Making your website look amazing can be a temptation. Despite the importance of aesthetics (more on that later), if you focus on one thing, it should be making your intro awesome. Hiring managers pay close attention to this section, according to the people I talked to.
Deniz Gultekin says, "A great two- to the five-line bio that sums up who you are and what your value proposition is.
Step-by-Step Guide for Personal Job Website:
1) Learn SEO:
Search and understand some basic search engine optimization so that you can bring customers to your website. For example, use research industry keywords and titles and subheadings. You can get free SEO courses online from many reputable organizations. You can also hire Dallas SEO Experts to get rank on Google's first page.
2) Create Personal Profile:
A website allows you to create a more focused online profile. It shows your professional side. Potential employers will have another place to look for and learn about you, and you will have another opportunity to promote yourself.
3) Understand Your Brand:
Create a personal website that presents you in a way that matches the type of job you want. This shows potential employers that you understand personal branding and how to present yourself. How much should a small business spend on branding services?
If you are funding the startup yourself, either by moonlighting on it while working another job or using your savings, a good general rule of thumb is to spend no more than 5–15% of your total startup budget on a branding project.
4) Present Yourself Creative:
Choosing which work samples to include is up to you. And you get to choose the keywords, colors, and images that feel the most to you. You can't control everything about how a hiring manager or potential client will perceive you, but by creating your website, you can take some control over the narrative.
5) Provide previous work samples:
You provide samples of your work. Depending on your line of work, you may submit articles or case studies of successful projects on your website. And definitions need to be made. Because what others say about you may be better for you.
6) Focus more on visuals:
Lots of things like images, icons, and formatting make your website more attractive. Take photos and browse online for free stock photos. Infographics can also beautify your website with software like Google Charts.
Conclusion:
A personal website can help you find your next job search and make it more successful. It's a tool that helps you stand out from the crowd and look good.
Tags In