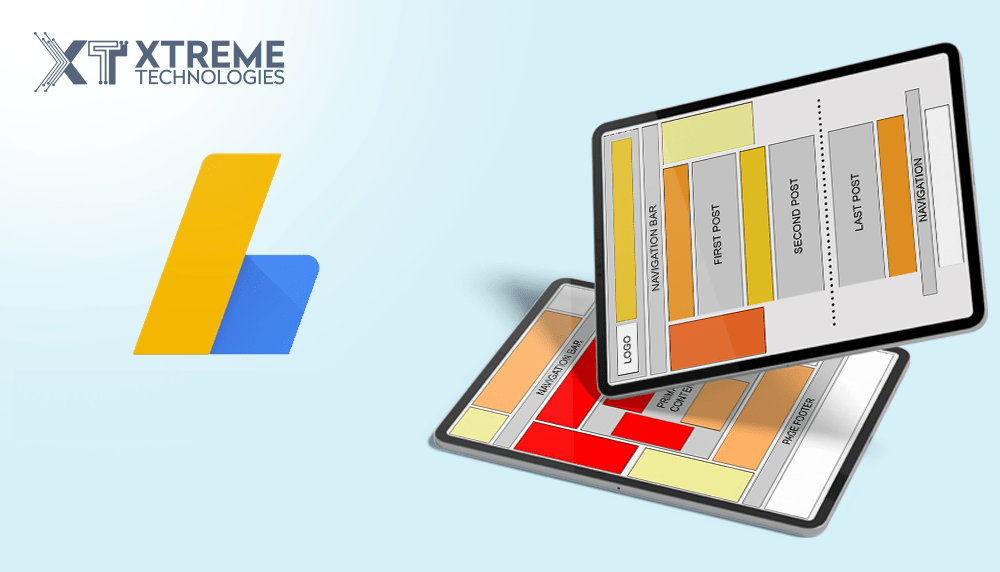 6 Amazing Tips for Google AdSense Placement for Everyone
Published on: December 07, 2021
A cost-per-click (CPC) ad network operated by Google, AdSense is a way for website owners to make money from their content. As a result of this, AdSense can target its advertising to the specific interests of the website's users.
Publishers anticipate making a substantial amount of money each month after their AdSense account is active. However, it's a misconception that you can make money through AdSense without optimizing your site! After Google AdSense is activated on your site, optimizing and strategizing to maximize earnings constantly is necessary.
Some publishers are making a fortune through Google AdSense, while others are unable even to reach the minimum $100 barrier. As a result, the ability to think outside of the box, do thorough research, conduct tests, and optimize is critical.
Optimizing Google AdSense
How to optimize your Google AdSense earnings is the subject of this article. Google AdSense is a kind of advertising sponsored by Google. For the Google AdSense application, you need to know how to get quick approval and then place ads on your website. Still, most of the time, people face issues like they aren't getting more and more conversions, which means they are getting traffic, but they aren't making money because they haven't done a proper placement of the ads. Here, I'll discuss the three most crucial aspects of a business plan.
Google AdSense placement
The first one tells you where you should place ads to maximize conversions. When searching for a specific term, there are two options:
how much is the CPC
how to maximize your earning
 You need to know how you can attract visitors to your website. The first thing we'll discuss is determining if a particular keyword has the specified amount of CPC. Google AdSense is a product of Google, and Google manages all advertising money generated by Google. Therefore, it cost to promote, and how much it will cost publishers.
1) Placing the link early
It would be best if you always placed a link air ad underneath the title of your page's first ad placement since the earlier you place the ad, the more likely it will be seen or clicked on.
 To increase the likelihood of clicks to your advertisement (and hence revenue), I recommend starting with the link adjustment underneath the headline rather than using it as the first option.
2) Placing at least two adverts
When users enter your website, they should see at least two adverts. You may either post an ad in the top right corner of the sidebar or at the second position. For either of these two locations, so long as it's either of these two places if you don't have an option for LinkedIn right, you should always have some form of ad that will boost your clicks or convert the second portion.
3) Using a display in Google AdSense placement
As soon as this option is available, be sure to put the display to use it. Show just after the first paragraph, if you recall, when people arrive on your page, you want them to see two ads, one after the first paragraph and the other in your sidebar, so you must use a display.
Using vertical air
Then, always use a vertical air on your right-hand sidebar, which will increase your conversion because one can see a format of a vertical pixel, so obviously. You will get comprehensive coverage of up to half of the page. More importantly, the viewer would see an ad and the content at the same time.
4) Increasing traffic
After discussing the first two points, let's discuss the third one, which is how you can get visitors to your new website using AdSense. One of the most critical factors in determining your earning potential is simply increasing your volume of traffic. For example, for every 1,000 views, you can expect to earn about $4 to $5 in traffic from the United States or elsewhere, while in countries like India, you can expect to earn only about $1 to $2 in revenue; this means that traffic from developing countries like India pays three times less than traffic from western countries.
So, increase traffic to your content by sharing it on social media or Quora, or employ the arbitrage approach, which entails marketing your content across many uh advertising platforms, for example, Quora or social media.
One can also create content for an audience that is paying more than others. For example, the range of legal advisory is the highest paid in the USA right now.
5) Quantity of content
Your website's success depends heavily on the quality of your content. So said, the more material you provide on your site, the more probable it is that your visitors will stick around for a long time. An improved user experience leads to a rise in organic search rankings. Moreover, lengthy content allows a person to add more ads which leads to earning more money. These elements work together to help you make more money with Google AdSense.
6) Tidy SITE
It is vital to ensure that we tailor the online experience to the needs of each user (from different geography looking for varied offerings). Improve user experience by creating a user-friendly site structure. Some websites are untidy and intricate to use with poor Google ads placement. It annoys the user and discourages them from spending more time on your content.
A smooth tidy and graphically beautiful website will attract more traffic. People will love to check it out. That is the first step to bringing the audience to your page.
So make sure you use these tips in order to get best reward of your hard work. Best of luck.
Author Bio
Lucy possesses exceptional analytical abilities, as well as the capacity to think imaginatively and communicate effectively with a wide range of audiences. Lucy is a PPC marketing agency team 's champion in her career. The overall outcome is fantastic. She understands when and how to target a consumer.
Tags In