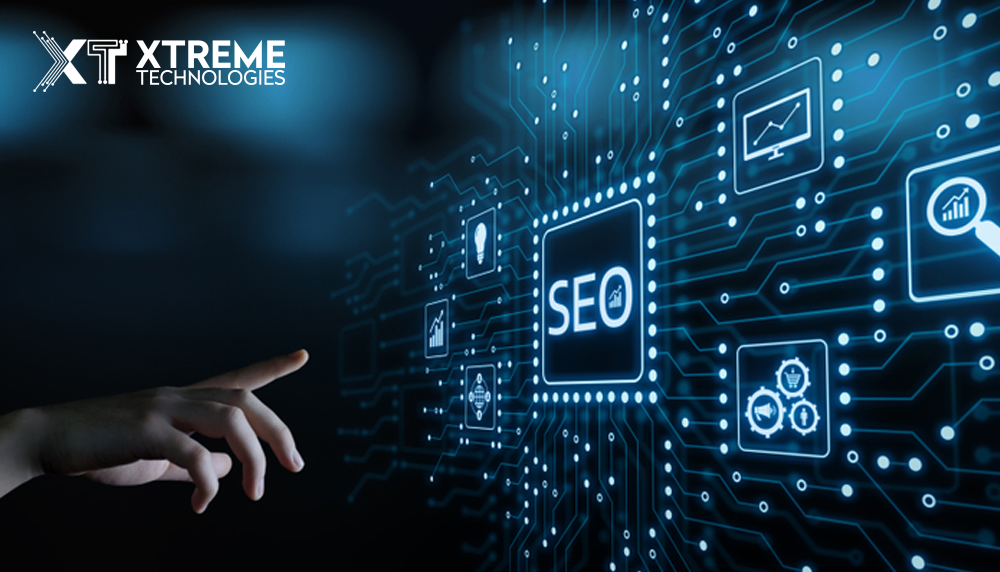 4 Best Practices You Should Consider for Predictive SEO
Published on: March 04, 2022
Increasing organic website traffic is just like walking up a staircase while carrying a basket full of clothes. Every time you attempt to put more clothes in, it slips out. Thus, your website serves as the bucket, and your traffic serves as the laundry.
The more traffic you reintroduce, the more traffic you lose. You might feel as if you can't compete fast enough to continue your progress. You may have a fantastic content schedule in place, and when you produce material, your blog pieces rank well on search engine results pages (SERP)...until they don't. As a result, you upload more and more stuff.
What if you could maintain traffic while updating old material and continually releasing new stuff? Using predictive SEO tactics, you can avoid traffic leakage.
It may seem too wonderful to be true, but it is feasible to utilize SEO tools to identify the early stages and trends of visitor loss.
If you could anticipate where you would rank in the future, you would almost certainly take advantage of the chance.
With predictive search engine optimization (SEO), you can assist your company in predicting future trends and creating content now so that you may get top ranks tomorrow.
On this page, we'll address the question "what is predictive SEO?" and share four recommended practices for conducting predictive SEO.
What Exactly Is Predictive SEO?
Predictive SEO is the practice of anticipating what customers want and giving that information before they need it. Then, you create forecasts for the future using prior data and expertise.
With predictive SEO, you will generate content and optimize pages for them to perform better in the future.
Top 4 Predictive SEO Practices
Do you want to be successful with predictive search? Here are the 4 best practices from local SEO companies.
1) Examine Past Data
To rank in predicted search results, you must examine prior data from tools such as Google Analytics. Your prior data would provide you insights into how things succeeded, allowing you to anticipate how they will succeed in the future.
You may then utilize that information to make better intelligent decisions about your SEO in the future. Assume you take a look at all of the stuff you've already published. You want to examine your content to develop a better smart content marketing strategy that will generate more leads in the future.
When you study the data, you discover that your blog articles containing videos appear to perform the best in generating leads. As a result, you may gather this data to determine the relationship between video and leads and utilize that knowledge to drive future efforts.
2) Determine Future Content Ideas
Content development is an essential aspect of SEO.
Content improves your search engine ranking and drives essential visitors to your website. Predictive SEO includes determining future content ideas that will assist you to generate traffic to your page.
When compiling useful data, such as dwell time or clickthrough rate (CTR), consider what sort of material produces the greatest outcomes. You may also peek at the content's topic to see if there are any connections between them.
Want an example? Here you go. Okay, so assume you own a wedding planning company, for example. You examine past statistics from your various forms of content and discover that your blog articles outperform your other material. With this knowledge, you anticipate that focusing on blog articles in the future will assist you in driving more visitors to your website.
You decide to go a step further and examine statistics for each blog post to see which ones provide the greatest outcomes. After analyzing all of the data, you discover that your blog entries on selecting wedding themes and color themes are by far the most prominent.
So, based on this data, you may develop more material on wedding themes since you believe it would perform better.
According to SEO and PPC Experts, You can also forecast when it's ideal to generate content by looking at the time of year. For instance, you may discover that posting material on rustic weddings works better in August and September. Knowing such information may also assist you in predicting the ideal moment to post material in order to optimize your performance.
Identifying future content themes can assist you in developing a more successful approach. You may create content that connects with your target audience, increasing engagement and ranking for your company in the future.
3) Use the Right Tools to Collect Data
You most likely have a library full of outdated material that has been forgotten about and is performing poorly. It is tough to go through all of your material without the aid of tools and methods to assist you in determining what needs to be improved.
If you're going to utilize predictive SEO, you'll need to have the proper data collection tool. Otherwise, you won't show up in the right predictive results.
Semrush is a perfect example of a marketing solution that allows you to gather valuable data. This application allows you to track the effectiveness of your SEO and content so that you can make smart decisions regarding your future SEO efforts.
Ahrefs is a fantastic feature of this program. This tool provides estimates that show you what you need to accomplish to surpass your competitors. You could use this data to influence your predictive SEO and develop content that both outranks competitors and attracts your audience. This tool also gives information on your leads, traffic, and position in search results. In addition, you may use this information to forecast the future of your SEO.
4) Don't Forget to Utilize Google Trends
When it comes to appearing in predictive search results, you want to make sure you're making smart decisions about your data. Google Trends is an excellent tool for assisting you in appearing in predicted queries.
Google Trends allows you to enter phrases and see when a topic is emerging, searching for it, and other information. This data may be used to assist and educate your marketing and make smarter decisions.
Let's return to the wedding planner story. After some data research, you determine which material works best and which subjects are likely to trend. You may now utilize Google Trends to assist you to decide when to post the material.
Okay so let's say you are searching "Country's best wedding planners". When you look at how this term has done in the past, you can see that the pinnacle of interest occurs towards the end or starting of months. So, if you were to write a blog article on countryside wedding venues, you would choose to publish it around that period to give yourself the best chance of driving traffic.
Predictive SEO is a great way for your company to maximize the impact of your SEO effort in the future. You can help design more polished marketing backed up by data to help your organization achieve greater outcomes.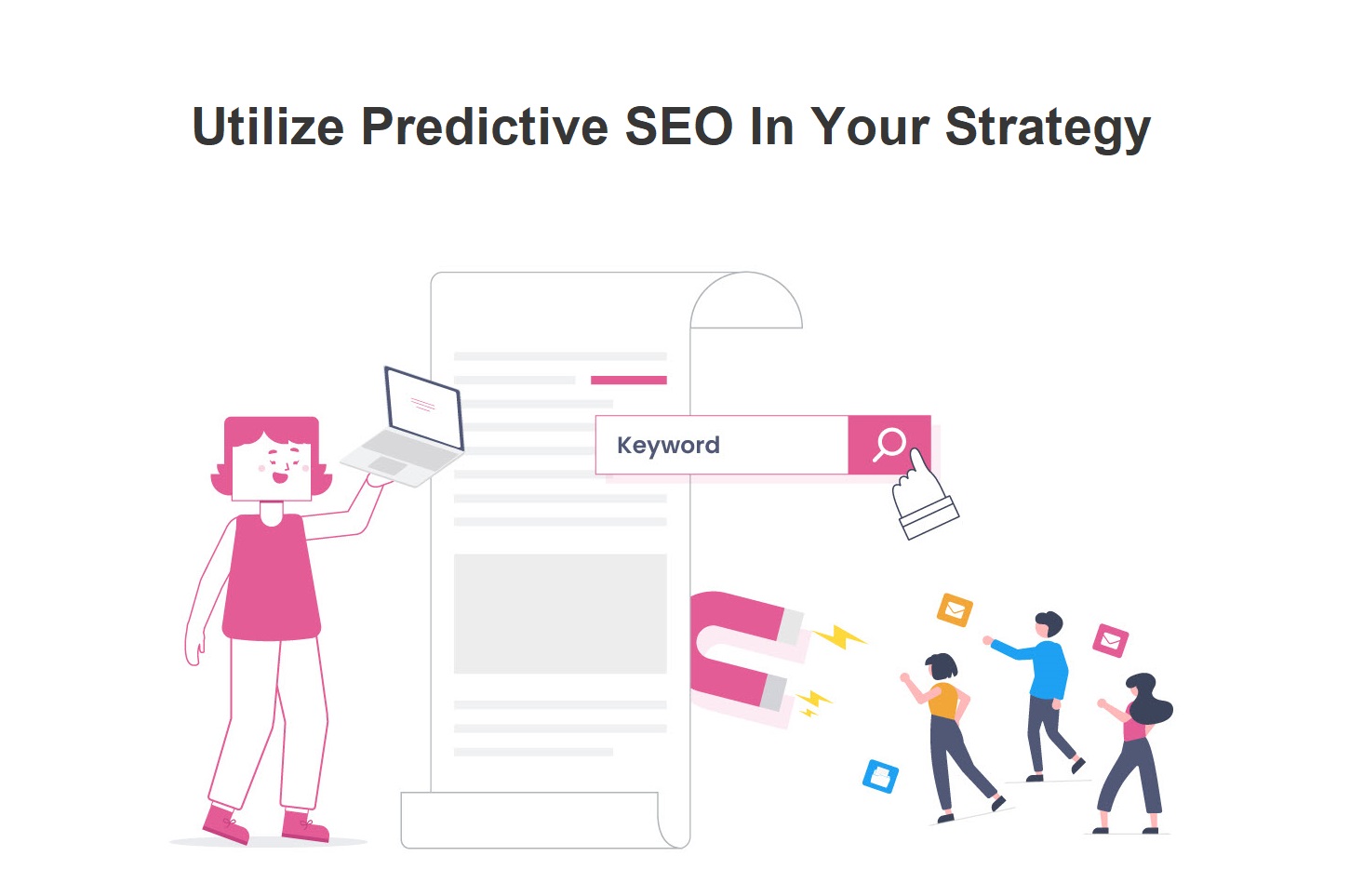 How You Can Utilize Predictive SEO In Your Strategy?
Examine the Right Topics
First, identify which topics will be significant to your intended audience. You may accomplish this by asking yourself crucial questions that will guide you to the appropriate themes, including such:
What cultural events are expected to occur in the future year?
What political trends do you think will garner a lot of attention in the coming 12 months?
Is it common for your rivals to release new goods frequently?
Are there any holes in your material that might be addressed by addressing upcoming trends?
What industry media personalities or pop culture celebrities will be popular this year?
Make A List Of Significant Upcoming Events
Next, make a list of events and subjects that you believe will be newsworthy. Begin with a long list of festivals, events, and occasions that have anything to do with your sector or are significant to your target demographic.
Put this list on your editorial planner so you can get a jump start.
Trending Traffic Should Be Analyzed And Recorded
It is not sufficient to just select and utilize the topics you believe will do well to improve your rankings. You must evaluate data and keep track of metrics that indicate how effectively these subjects are doing. This will enable you to observe how much traffic your predicted content is generating. If it's successful, you can stick with your predictive SEO strategy. If it isn't working, you may change your approach to increase website traffic and achieve your objectives.
There are a lot of tools you can use to assist you with your SEO study, which we will go into later.
Always Set Up Alerts
Alerts can help you remain informed about new and popular subjects. You could set up Google alerts for your predictive SEO keywords to guarantee you are one of the first to notice when that subject or phrase begins to acquire traction.
Alerts also assist you in modifying existing material to include the appropriate keywords and phrases. This is an instance of how predicted SEO may be used for historical improvements.
Author Bio
Heidi works for Dallas SEO Companies as a Marketing Copywriter. She is a great lover of orchids and conspiracy theory podcasts. She spends the majority of her leisure time researching, writing, and appreciating nature.
Tags In