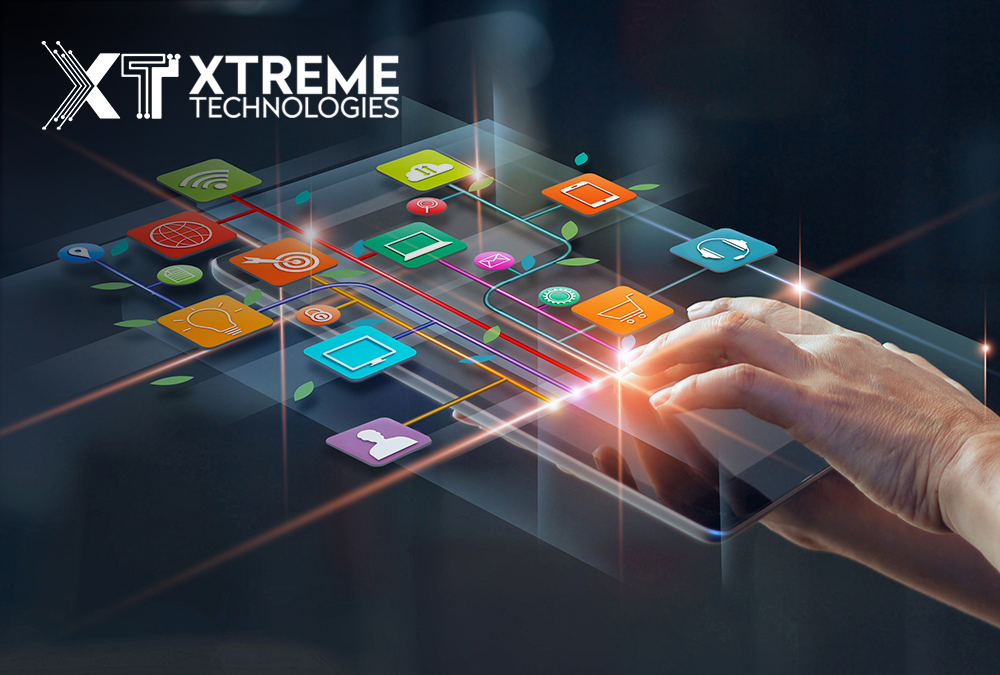 The 26 Most Effective AI Marketing Tools in 2023 (Free & Paid)
Published on: February 13, 2023
If you want to boost your marketing efforts, you can consider using AI-powered tools. They can help you create better content, streamline workflow, and improve email campaigns.
Artificial intelligence can help you create a personalized experience for your customers, which increases their loyalty. Some tools can also provide real-time insights into your target audience and their buying habits.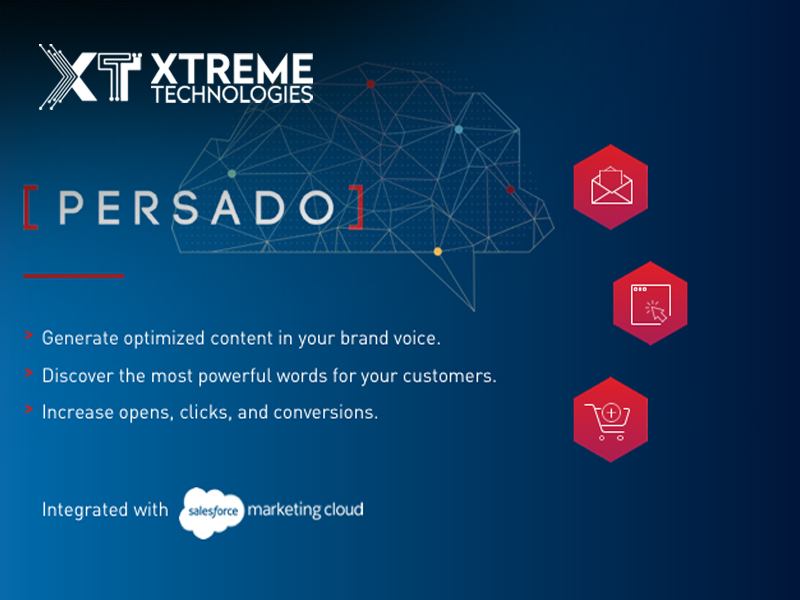 1) Persado
Persado is a free AI marketing tool that uses data and analytics to create content that connects with customers. It uses a knowledge base of over 1 million tagged and scored words, phrases, and images in 25 languages to identify the most relevant content for the audience.
Persado's patented platform uses natural language generation, machine learning, and a decision engine to generate the right message for each customer at every touchpoint, increasing engagement and ROI. Its cloud-based platform offers a variety of tools that allow individual marketers to access predictive and data-driven message generation capabilities in a secure, scalable, and flexible manner.
The tool integrates with major email and social media platforms to instantly generate high-performance language for any marketing message. Its starter edition uses nearly a decade of machine learning to scientifically predict the performance of any email subject line compared to industry and brand benchmarks.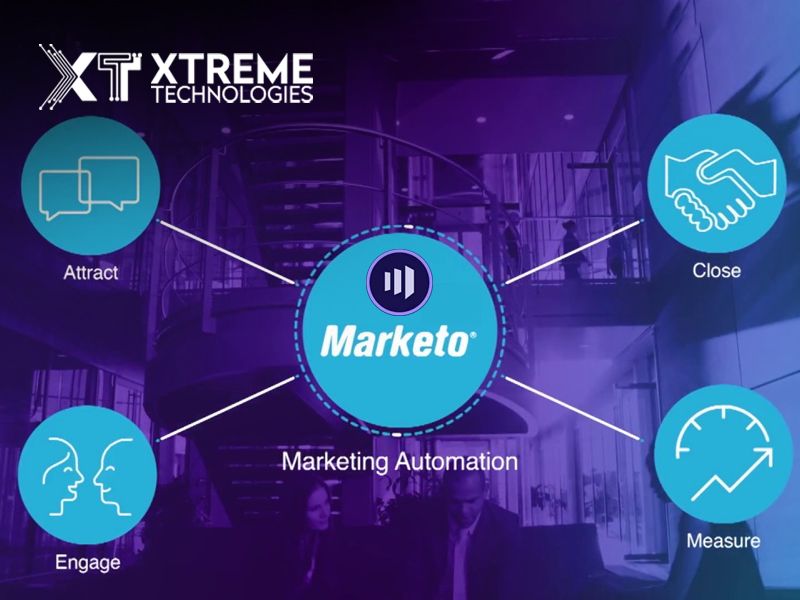 2) Marketo Engage
Marketo Engage is a complete marketing automation solution from Adobe that helps marketers create, automate, and measure campaigns across multiple channels. Designed for B2B marketing and lead management, the software integrates with Salesforce, Microsoft Dynamics, and SAP CRM systems to increase effectiveness.
The platform offers account insights and profiling, campaign cloning across programs, workflows, and assets, and AI-driven capabilities like Predictive Audiences to identify new audiences. It also provides revenue modeler and advanced journey analytics reports that define customer journey stages, monitor how leads move through the funnel, and track the performance of marketing channels and campaigns, including attribution and ROI.
Another great tool for content marketers is MarketMuse, which dramatically reduces the time spent on competitive analysis and SEO research with artificial intelligence. The platform automatically scans your content for key phrases and keywords, identifying which ones are missing or need more work to rank higher in search results. It then enables you to easily write and optimize your content. This helps you save hundreds of hours each month and allows your team to focus on other aspects of your small business branding.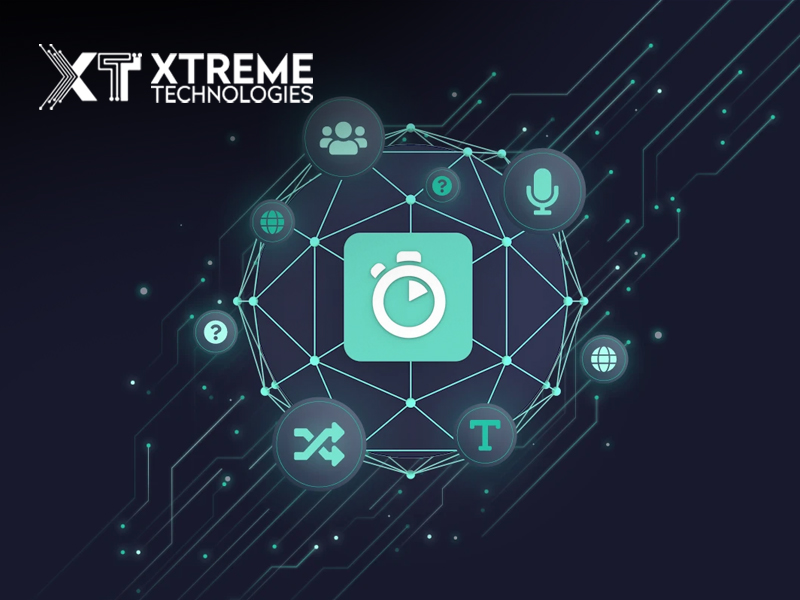 3) Algolia
Algolia is an AI-powered search and discovery platform for websites and mobile applications. The platform helps businesses create personalized search and discovery experiences for their customers and deliver better results. It offers several features, including AI-driven search and discovery, AI-powered recommendations, and AI-powered product discovery.
Algolia also offers an API-first approach to AI, enabling developers to embed their AI models into their websites and applications. These AI models can be configured to sift through data to understand shoppers' intent and provide relevant recommendations for them.
4) Speechelo AI
Speechelo AI is an AI-based software that can convert text into a human-sounding voiceover. This software is a great tool for video artists and marketers who are looking to boost their online marketing campaigns.
Using this software, you can create voiceovers in just three clicks and use them for your marketing videos. This software can help you to engage more viewers and increase sales.
This software supports 24 total languages and can add inflections to the voice. It also includes voice tone options, making it a great choice for training videos.
However, there are some issues with this software. One is that it doesn't offer a free version, which can be frustrating for users who are new to the industry. Another is that it's a quarterly billed subscription service.
5) Grammarly
Grammarly is one of the most popular AI-powered writing tools for individuals and businesses. This tool helps you create quality written content by checking grammar, spelling, and punctuation errors and giving you corrections that are easy to understand.
Grammarly goes beyond word processors' basic spell-checking and grammar checker by checking a range of complex mistakes, such as comma splices and subject-verb disagreement. It also helps you improve style, tone, and word choice to ensure that your content conveys the right message to your audience.
You can even set up your custom dictionary to add frequently used words in your work. This tool is a great option for anyone who writes frequently and wants to keep their writing on brand.
As a bonus, Grammarly offers an AI-powered readability score that analyzes your text to see if it's easy for your readers to read and understand. It then suggests word choices and rewrites to help improve readability.
Grammarly is a great tool for businesses that want to communicate efficiently and effectively with their employees, customers, and clients. Whether you're writing a newsletter, blog post, or email, Grammarly can help make sure that your content is as good as it can be.
6) Manychat
Manychat is an easy-to-use chatbot platform for Facebook Messenger that allows users to create automated marketing messages and send them to their target audience. It can also be used to generate leads and provide customer service support.
The platform is available for free and requires a few simple steps to set up. First, you'll need to authenticate your Facebook page and add it to the program. After that, you'll get a link to your bot and the ability to configure it.
When you're setting up your bot, you can use a few templates, as well as create your customized content. You can also access a wealth of resources to help you build your chatbot, including tutorials, case studies, and blog articles.
Another advantage of Manychat is its wide range of third-party tools and platform integrations. These include Shopify, MailChimp, Hubspot, Zapier, and others.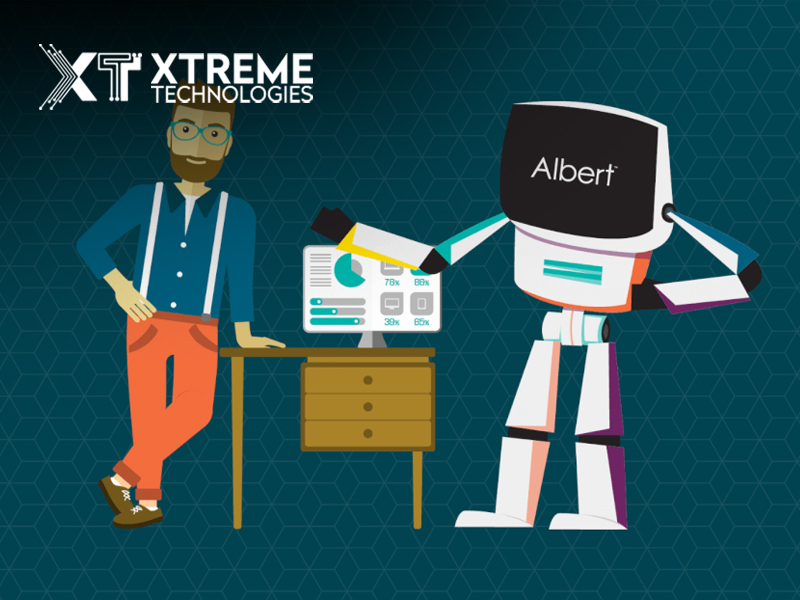 7) Albert AI
Albert AI is an artificial intelligence system that is designed to help marketers improve the efficiency of their marketing campaigns. It uses machine learning to analyze data and generate insights. It also provides suggestions and recommendations based on this information.
This type of software is useful for businesses looking to increase their marketing efficiency and ensure they are getting the most out of their budget. It can also be helpful for smaller companies, as it does not require a large amount of investment to use it.
It offers many benefits to companies, including automating certain tasks and saving time. For example, if a team member is busy, the system can take over so that they can focus on other aspects of their business.
The platform can process a large amount of data quickly, making it easy to learn from previous campaigns. It will then use this information to improve future campaigns.
With Albert AI, you can set goals and then let it find the best creatives, bids, and schedules to achieve them. Having this information can make a huge difference in how your campaigns perform.
8) Smartly
There are many reasons why AI marketing tools in 2023 have become a vital part of modern business, and if you're looking to grow your brand, there are plenty of tools available to help you get started.
The first on our list is Smartly, a social advertising platform that offers automation and performance optimization tools. The company allows you to build compelling creatives, manage your campaigns and maximize your ad budget from one centralized platform.
Its suite of tools includes AI-powered algorithms to track ad performance and make data-driven decisions. It also provides seamless testing to identify which creatives and content producers engage most.
Another great feature is the ability to create and manage social ads at scale. The tool provides image and video templates to create on-brand creatives that can be shared across multiple platforms. It also offers a creative studio to provide direction for your creatives.
9) MarketMuse
MarketMuse is an AI content intelligence platform that helps marketers create top-notch content. Its platform is based on data and allows users to analyze millions of articles, uncover opportunities and gaps in their content, and increase their search engine ranking.
It also helps with content optimization by providing suggestions that help in ensuring your content ranks high in Google searches and other search engines. The software also includes a competition score check function that helps make your content stand out from the crowd.
The software is incredibly useful for brainstorming topics and creating an article outline. It can also suggest internal and external links to include in your articles to boost their SEO services performance.
Another great feature of MarketMuse is the application of the questions. This tool scans forums and thousands of other websites to find out what people ask about a specific topic. It then provides a list of questions that are related to a keyword, making it easy for you to create an article on that topic.
10) Hootsuite
Hootsuite is a social media management tool that offers several features that can be helpful to your marketing efforts. These include a user-friendly interface, scheduling posts, and built-in analytics capabilities.
Users of Hootsuite can also integrate it with several different apps they use in their business. This makes it easier for them to access their data and share information with their team members. It's also possible to add ad solutions in the same platform, which helps streamline workflows and boost efficiency.
Another useful feature of this software is the ability to schedule posts for specific times of the day. This benefits companies that want to optimize their social media campaigns, as it allows them to post at times that are more likely to be seen by their audience.
This functionality is great for businesses that are looking to increase their followers and reach new customers. It's also helpful for those who want to stay on top of customer questions and inquiries.
For example, if someone asks a question on Twitter, you can answer it right from the dashboard. This means you don't have to worry about remembering to post it on your social media accounts.
11) Jasper AI
Jasper AI is a writing platform that helps you create blog posts, social media content, email campaigns, ad copy, and more, 5X faster than a human writer. It also features a plagiarism checker and can write SEO-optimized copy.
It's a good tool for any business looking to boost its website and blog traffic without hiring an extra person. It's great for digital media marketing agencies, direct marketers, SEO writers, and bloggers.
12) NeuronWriter
NeuronWriter is a powerful AI-based content-writing tool that helps you create SEO-optimized content. Its intuitive user interface makes it easy to get started with the product, and its AI-driven content suggestion feature helps you generate great content quickly.
This tool is great for businesses and SEO agencies who want to increase their website's search engine ranking. It offers a range of on-page Serp analysis and off-page SEO features to help you rank higher in search engines.
13) Acrolinx
Acrolinx is an enterprise-ready AI platform that aids businesses in content creation, analysis, and optimization. It "reads" content to improve it with a unique scoring model that is specific to client needs.
Acrolinx helps writers create content that is aligned with corporate guidelines and tone of voice while shortening the content process by reducing manual editing. It also ensures that content is engaging, readable and compliant.
14) Optimail
Optimail is a high-tech email marketing software that uses artificial intelligence to supercharge your campaigns with adaptive personalization. It's the smartest way to optimize your customer communications for the modern day, and it has some impressive features.
It powers every aspect of preparing and delivering a hyper-personalized email campaign and seamlessly integrates within Optimove. Optimail's best features include true cross-client preview, multi-brand email management, personalized content update and delivery, and the clever coiled snake.
15) Seventh Sense
Seventh Sense is an AI-powered email marketing platform that personalizes frequency and email delivery timings for each individual in the database. This helps marketers get their desired results and ensure that their emails are seen and acted upon.
It also provides a feature that allows users to pause campaigns, make changes and spread the load on systems, call centers, and salespeople. It is a great tool for increasing engagement and conversion rates.
16) HubSpot
HubSpot is a cloud-based software solution that helps businesses execute inbound marketing strategies. It offers a range of features and benefits that help marketers attract, engage, and delight customers.
One of the key features is account-based marketing, which allows you to identify high-value clients. This helps you focus more on them and boost your sales pipeline.
17) Evolv AI
Starkey launched the Evolv AI range in January 2022, replacing the Livio AI range and introducing a new hearing ecosystem to combat hearing loss's impact on our health.
Using 'Starkey Sound technology, Evolv AI makes around 55 million automatic adjustments per hour to provide great sound in any environment.
The Edge mode feature uses machine learning to scan the listening environment and make real-time adjustments for maximum speech understanding in challenging environments. Available in all technology levels, this is a great feature for those who want to take full advantage of their hearing aids' capabilities.
18) Descript
Descript is an AI-powered video and audio editor that makes transcription and editing audio and video clips as easy as cutting and pasting a text document. This tool is perfect for podcasters and videographers who want to transcribe their recordings, edit them and then share them with their audiences without the hassle of editing themselves.
Descript recently raised a $50 million investment from OpenAI, with participation from Andreessen Horowitz and Redpoint Ventures. The company also unveiled a host of editing features powered by AI, including new ways to split up video content.
19) Deepword
Deepword is an AI-powered video synthesizer that helps businesses create synthetic videos at scale. It also helps companies create individualized content for customers and employees within minutes, which can lead to better customer retention rates.
Personalized marketing videos are the most engaging way to communicate with sales leads and existing customers. However, it is difficult to produce them at scale due to time and cost constraints.
20) Phrasee
Phrasee is an AI-powered natural language generation platform that generates copy in your brand voice in seconds. It's optimized for email and push notifications to increase ROI in digital marketing campaigns.
It also analyzes campaign performance to learn which words, phrases, and offers perform best for your audience. This allows it to continuously optimize the language of your marketing messages.
21) SEMrush
SEMrush is a powerful digital marketing tool used by Internet marketers worldwide. With an extensive range of features and benefits, it helps teams make better marketing decisions and ensures they have all the tools they need to improve their campaigns.
Semrush offers several features, including keyword research, competitor analysis, and site audits. These features make it the perfect SEO tool for PPC advertisers and digital agencies.
22) NetBase Quid
NetBase Quid is the next-generation consumer and market intelligence platform, delivering contextual insights to reveal business trends, connect with consumers and understand the story behind competitors and the market.
Using advanced artificial intelligence to process billions of indexed resources across all forms of structured and unstructured data empowers brand, agency, and consulting services customers to make smart, data-driven decisions accurately, quickly, and efficiently.
IBM Watson Advertising
IBM Watson Advertising is an AI-powered solution that helps marketers develop and implement digital marketing campaigns. It includes several features like analytics, campaign automation, and lead management.
For example, the tool enables marketers to better analyze customer behavior and create personalized communication in real-time, which can help boost return on investment. It also helps users to automate campaigns across channels, which increases efficiency and speed of decision-making.
23) Articoolo
Articoolo is a content generation tool that creates articles automatically based on keywords. Its algorithm can create high-quality articles in seconds that are written in a very readable manner.
It's a great option for bloggers and affiliate marketers. The software has features that will help you create blog posts, articles, and even press releases for your business.
24) Konnecto
Konnecto is an AI-powered consumer intelligence platform that helps brands make smart marketing investments by analyzing consumers' full digital footprint. It reverses engineers the full path to purchase that led to conversions with a brand, its competitors, or on a marketplace and prescribes highly targeted recommendations to maximize online sales.
The platform is built without cookies and completely complies with global privacy regulations. Its clients include Coca-Cola, Mercedes-Benz, Lego, eToro, and others.
25) SEMrush's Content Marketing Toolkit
SEMrush's content marketing toolkit enables online marketers to create and optimize their website content, track performance, and audit existing content. It's subscription-based and comes in four plans: free trial, pro, guru, and business.
Its brand monitoring tool monitors online mentions of a brand or competitor's name on the web. This helps you discover new link-building opportunities.
26) SEMrush's position tracker
SEMrush's position tracker is one of the most robust tools for tracking search engine ranking over time. It's a great way to get a feel for how your keywords are performing and what you need to do to improve them.
This tool also provides benchmark data, which allows you to compare the performance of your domain against that of competitors. Plus, it's easy to set up and works locally and globally.
Conclusion
With the growth of Artificial Intelligence and the proliferation of data, marketers are using AI tools to optimize their reach, engagement, and conversion. These tools offer a host of benefits to both small and large businesses.
The best AI marketing tools can provide results with minimal effort. They take the guesswork out of data processing and tactical execution, helping businesses increase customer engagement and conversion rates.
FAQs About AI Marketing Tools
Q1) What is the Best Free AI?
Artificial Intelligence (AI) is an increasingly popular tool to automate tasks and help reduce workload. But it can be difficult to find a good one that's easy to use and affordable.
To make things easier, we've rounded up some of the most useful AI tools out there. These include AI writers, image generators, and art robots.
Q2) What is an AI Tools for Marketing?
AI is the technology behind smart, automated marketing. It gathers, analyzes, and interprets data in real-time, allowing marketers to quickly identify which marketing strategies work best for their business.
Some AI tools focus on content, including email copy, social media marketing services, and push notifications. These tools can help you generate copy faster, and more effectively.
Q3) What is the Best AI Right Now?
Machine learning is the most widely used form of AI, which uses huge troves of data to train algorithms.
What's more, it can predict and automate tasks that humans aren't suited to do.
Q4) Is Google AI Free to Use?
Artificial Intelligence is a form of computer technology that is designed to replicate human intelligence.
Machine learning is a type of AI that involves algorithms to solve problems.
Google has used AI in various fields like speech recognition, search, and voice assistants. These tools have been a boon to many people around the world.
Q5) What is the Future of AI in Marketing?
Artificial intelligence can help brands create a more personal connection with potential customers. It can also predict consumer behavior and help marketers develop more effective lead-generation strategies.
AI-powered tools can automate repetitive tasks, enabling marketing teams to focus on strategic initiatives instead of tedious tactical work. This can save time and money, as well as reduce human error.
Q6) Which Field of AI is in Demand?
The booming AI market is creating exciting opportunities for job seekers. If you want to get into this burgeoning industry, you must understand which skills are in the highest demand.
Those with strong computer science and math skills are in high demand in AI. Those with extensive knowledge in fields such as statistics and linear algebra will also be well-positioned.
Q7) What Are the Upcoming Trends in AI?
Machine learning and AI technologies are transforming how business gets done. But they're also putting businesses at risk of privacy violations, bias, and misappropriation.
To mitigate these risks, enterprises are increasingly turning to explainable AI models. This is helping to improve transparency, establish accountability and expose biases in automated decision-making systems.
Q8)What is the Future of AI in 2023?
As breaches and attacks increase, companies are turning to algorithm-based AI for identifying and prioritizing threats.
These artificial intelligence trends will help organizations proactively tackle a multitude of issues. This will save time and money, helping them achieve higher profitability.
Q9) What is the Next Level of AI Technology?
The next level of AI technology will be an AGI. This will allow machines to understand intellectual tasks as well as humans do.
It may be a faster machine, better at learning new tasks, or evaluating more factors in making decisions. AGI may also be capable of interacting with people and mimicking their emotions, desires, or needs.
Tags In