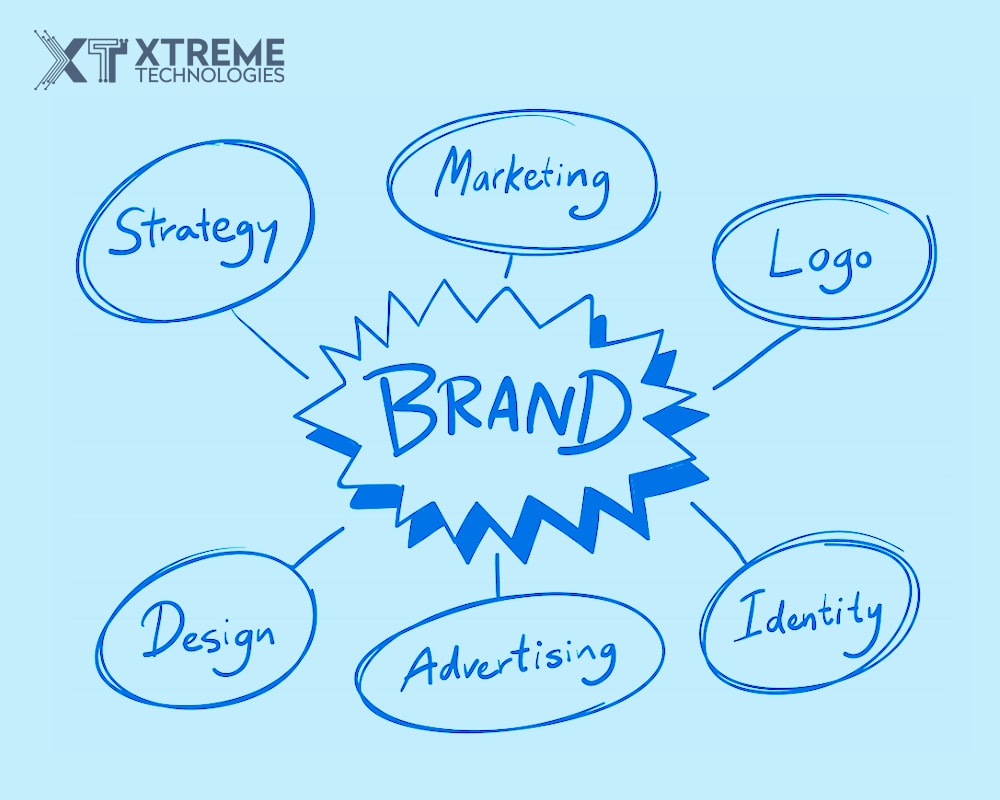 How Brands Are Standing Out During Coronavirus Pandemic?
Published on: April 13, 2021
Coronavirus pandemic has had a disastrous impact on the world economy, especially smaller companies. Many business owners' dreams of success have been dashed as a result of the pandemic. Others, on the other hand, saw the birth of their company. For some, the past year was a watershed moment, and their once-struggling business is now thriving.
Life went on in the throes of an ever-changing landscape of world events, and before we realized it, a new economy had started to emerge, amidst the universe being under stress and going through intense trials. The pandemic is still ongoing, so you may consider yourself momentarily altering your procedures. Continue with your brand's planned marketing techniques, and have faith in your abilities.
Take note. Despite the restrictions imposed by Covid-19, people continue to enjoy shopping. Human behavior in terms of needs and desires has not transformed, so there is still a chance to market your brand and products to these people. It's been nearly a year since the lockdowns started, and several business owners have since recovered. If you were impacted and were able to sustain, it means you're in for enormous potential for advancement.
Brick-and-mortar retailers, who had been losing ground to online retailers for decades, suffered greatly as even customers who liked to search in shopping centers were no longer allowed to do so. The convenience of online purchasing and shipments benefited not only those accustomed to internet shopping but also those, such as retired people, who were initially less willing to order merchandise over the internet. According to Dallas SEO consultants, below are some strategies and ways to get ahead of the pack.
Online Retailing and Digital Shopping
During the epidemic, online retailers consistently performed well. Amazon is still a juggernaut. While Amazon's revenue growth has also been remarkable over the last decade, the quarantine provided a significant boost as customers could not go to stores to make purchases.
Physical distancing and stay-at-home habits have compelled the entire customer segment to shop differently. The widespread adoption of e-commerce and Omni-channel services continues to thrive. According to the most recent data, there will be a 169% rise in e-commerce sales from new or infrequent users before the outbreak. Furthermore, most consumers who have expanded their use of digital and Omni-channel services, such as online ordering, delivery service, or social media shopping, expect to continue rising in the future.
Brand Loyalty Is Eroding
This general shift in behavior in rebuttal to Covid-19 has also resulted in a shattered sense of brand loyalty. Almost 50 % of consumers are discovering different brands, and one-third are adding new private-label brands to their shopping list. This emphasizes the importance for marketing companies to quickly becoming aware of when customers are switching between brands. The recovery cycle will prefer brands that boost promotion strategy to strengthen the customer relationship. According to Forrester Research, business-to-consumer (B2C), marketers will invest 15% more on loyalty and retention merchandising in 2021 while scaling back on a new product or performance-based marketing.
Supermarkets
A perfect storm of events aided the supermarket industry's recovery. Due to restaurant closings, people who usually ate out were forced to prepare their meals. Supermarkets stayed open as "vital businesses" even with stay-at-home orders in place. People who were out of work experimented with preparing food independently. Social media was flooded with images and videos of inexperienced bakers attempting to make bread, pastries, and other treats. Prices increased as people were afraid of a shortage, and demand grew.
Furthermore, food stores did not even depend on couponing and other special offers to attract customers.
Marketing Localization
As more people move out of cities and into suburbs and rural areas, localized marketing would become more essential. As per Accenture, two-thirds of customers prefer to shop in neighborhood stores or buy more locally manufactured products. Localized content and personalization will become more crucial than ever to enhance the audience's connection. As marketers strive to understand ROI better, localization will also speed up marketing automation and data analysis.
The Rise of the Crib Economy
Americans spend their free time at home doing work and household chores. The popularity of popular online entertainment platforms has increased dramatically. As markets reopen, nearly three-quarters of consumers are reluctant to continue normal activities outside the home. They are scared of going to a barbershop, fitness center, or bistro. Still, they are anxious about shared environments, including the office, trains and buses, taxi services, air transport, and being in crowded places in general. Consumer behavior might not revert to the old "normal" amid the disruption, even if Covid-19 is destroyed or defeated. Americans will proceed to spend time at home in search of protection.
The entire makeup of our lives will be transformed. For instance, many individuals may rethink staying in their current neighborhood and relocate to the countryside, reversing the urbanization trend.
These transformational forces necessitate marketers rethinking what they know regarding their new customers and how they interact and engage them. In the future, an Omni-channel marketing campaign will be critical to survival. As telecommuting and the "crib economy" are becoming more widespread, reconstructing where and how people live, operate, and purchase, the resulting cascading effect will require innovative techniques to attract customers. In what would become a continually shifting new marketing landscape, brands should be flexible, groundbreaking, and willing to experiment.
Author
Carol is a brand strategist who undertakes detailed examination and competitive analysis to recognize buyer behavior, then uses that data to design business strategies that promote the product, boost business expansion, strengthen brand positioning, and increase profits. Carol graduated from Stanford University and has vast experience working with top-notch SEO consultants in Dallas.
Tags In