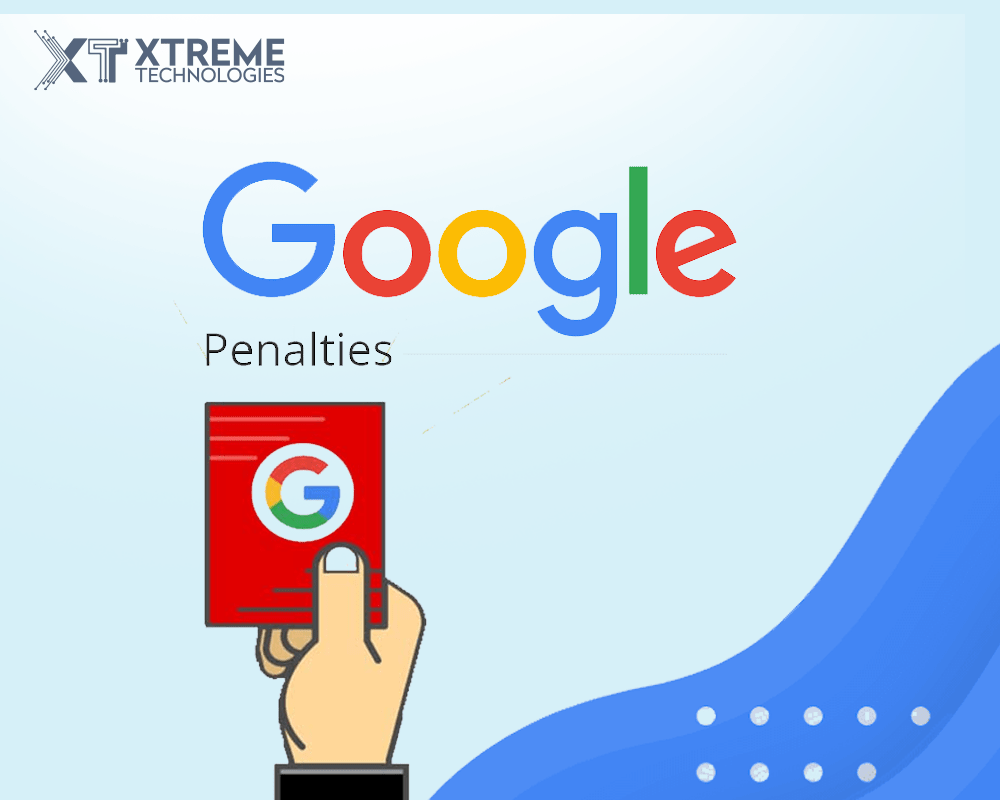 All You Need to Know About Google Penalty, Types and Removal
Published on: August 09, 2021
So, has your website been grappling with a Google penalty? Do you want to know how to recover from this? If yes, then you are in the right place. This post explains simple SEO penalties and how websites can get a full Google penalty recovery.
Getting a Google Penalty seems like the worst nightmare for the webmaster. After all, it can send ages of hard work down the drain. Not only does it harm your site traffic, but it also influences your site's rankings in the SERPs.
It can be challenging to face such a situation. If you're experiencing a Google Penalty, understand that not all hope is lost. There is still away. Google Penalty recovery is complex, but with the right approaches, you can get your rankings back.
In this blog, we'll look at various methods to help your site overcome any Google penalties and strikes against your website, like stolen content.
Before diving into the details, let's first take a look at the basics.
What is a Google Penalty?
A Google Penalty is a type of punishment meted out to a website. Google awards it to websites that may have violated Google's marketing practices or guidelines. So are you going through this scenario?
A penalty may also be imposed following an update to their ranking algorithm. It may also occur following a manual review in which Google suspects that a website is employing black hat SEO strategies.
It's easy to confuse an algorithm update for a Google penalty if you're new to SEO. Algorithms primarily rely on a set of calculations and rules to ensure that they produce the desired result.
Usually, such algorithms reward websites that align with their quality standards. Google's webmaster guidelines explain the criteria to match these standards.
Apart from this, Google also uses human reviewers who manually review websites and rate them. They essentially inspect sites that may have passed through the algorithm but struggle to meet the quality standards.
However, if you are on the worst side of an update, you may feel like a penalty has caught you. In both cases, the result is essentially the same — you will start looking out a lot of your customers and traffic.
Having high-quality links pointing to your website is critical for ranking high in search results. But, bear in mind that not all links are created equal. Low-quality links can wreak havoc on your site and undermine your online credibility. If you are not cautious, Google may impose severe penalties on your website. Continue reading to learn what a Google Penalty is and what to do if you receive one.
What Do You Get Google Penalties For?
In this section, let's dive into some of the common penalties that strike websites. Of course, there are certain other penalties too. But here, we are only shedding light on the common ones.
Unnatural Links: Google recognizes backlinks as a way of gauging the quality of your site and its content. If Google finds out that a link looks like it was paid or like it's a component of a link scheme, then you are in trouble.Some examples of unnatural links are:
Links that are poor-quality, hidden or keyword-rich are inserted in a site's widgets.
Links in various website layouts or footers
The Links that have been optimized for inclusion in a forum's comments or signature
PageRank-passing text advertisements
In such cases, Google may not qualify the linking value at all, and you may even be penalized. If the problem is localized, this penalty will usually be applied to specific pages. Only on rare occasions do they impose a site-wide penalty.
Low-Quality or Duplicate Content
Google strives to provide its users with the best possible experience. You can expect a Google penalty if your content does not provide them with any value.
Examples of low-quality or duplicate content include:
Content that is generated automatically
Pages for Doorways
Scrappy Content
Guest posts of poor quality
Affiliate pages that are too thin
This penalty has the potential to have a significant impact on your search traffic. Google displays a manual action with the message "Thin content with few value-added" for this penalty.
In some cases, using duplicate content may be unavoidable or even required. For example, if you write an article that contains song quotes or lyrics, you now have duplicate content.
You can use canonical tags to show Google that you will be aware of the duplication and acting appropriately. This can draw their attention to a specific piece of content.
1) Spam
While receiving a penalty for spam is uncommon; it does occur. Spam can range from excessive cloaking to content scraping. Unless you develop a spam website, you are unlikely to receive a penalty, especially for spam.
Another thing to be wary of is "Spammy free hosts." Spammers typically use low-cost or free web hosting. If a web host is known for primarily hosting spam websites, Google may decide to penalize all sites linking to that web host. So, be cautious when selecting a web host for your website. A poor decision could stifle your site's growth in the future.
These are all of the manual actions that people perform. Panda and Penguin are two Google algorithm updates that determine algorithmic penalties. Before we begin the recovery process, let's take a closer look at what they are.
2) Panda Penalty
This penalty assesses the quality of the content that a site publishes. What's surprising about this penalty is that it impacts your entire site, even if you only have problems with one part of it.
While the Panda patent is fairly technical and uninteresting, it does explain how it works. It states that Google has developed a site-wide modification factor. Panda had the greatest impact on content farms when it first appeared.
It is based on quality criteria and seeks to eliminate duplicate, shallow, inbound links, brand searches, and terribly written content. When a specific site fails to meet the requirements, Google assigns the modification score to the entire site. As a result, even if you have a few low-quality pages, they may have an impact on your site.
3) Penguin Penalty
This penalty is primarily concerned with backlinks. Unlike the Panda algorithm update, the Penguin algorithm update only impacts specific pages. As a result, if you are facing this Google penalty, you must recover only for specific pages. All of your other pages will continue to have a chance to rank.
Here are some of the backlink-related factors that could land you in hot water and result in a penalty for your website:
Link Diversity: It is unnatural if the majority of your backlinks come from your comments section. Similarly, if several links use the same anchor text, this is a bad sign. Google recognizes that you are attempting to manipulate the search results.
Link Quality: Most websites have a mix of low and high-quality backlinks. If you have a large number of low-quality links, Google will notice. In contrast, even if you have a large number of high-quality links in your profile, this raises suspicion.
Link Velocity: It is unnatural for a website to gain a large number of links in a short period of time.
Recover from Google Penalty
So, how to recover from any Google penalty? To begin the penalty removal process, you must first determine the source of your penalty. For example, if you notice a sudden drop in traffic, you must investigate the cause of traffic loss.
There are two types of penalties that Google can impose on any website. The first one is a manual action taken by Google's spam team, while the second is a penalty you get from an algorithm. Each has a unique method of penalty removal.
1) Manual Action
Go to Google Webmaster Tools to see if your website has been penalized due to a manual action. There, all you have to do is check the notifications.
If you take the manual action has been taken, it will be visible right there.
2) Algorithmic Penalty
These are a little more difficult to spot, and penalty removal may take some time. Because Google does not notify you of these penalties, you will have to conduct your research.
To determine this, examine the period during which the traffic drop occurred. This time can then be compared to the Google Algorithm Change History.
3) Bad Backlinks Penalty Removal
Whether it is a manual action or an algorithmic penalty, you must first analyze your website's backlinks. This is a critical step in the penalty removal process. You should do this to identify the links that may have caused a drop in your rankings.
Once you've identified them, take the appropriate measures to get rid of them. If you are unable to remove them, try to disavow them.
Here are the tips to remove penalty.
Find the Backlinks
Identify the Bad Backlinks
Request for Removal
Disavow the Remaining
No webmaster wants Google penalty. However, if you face penalty for any reason, there is still hope for recovery. The recovery process is time-consuming, but it can assist you improve the reputation and search engine rankings of your website.
Author Bio:
Bella Michael has a passion for writing advertising and promotional content. She has effective tactics to deal with tedious topics. Bella has a childlike curiosity and a passion for acquiring knowledge and experience working with many SEO Dallas agencies.
Tags In