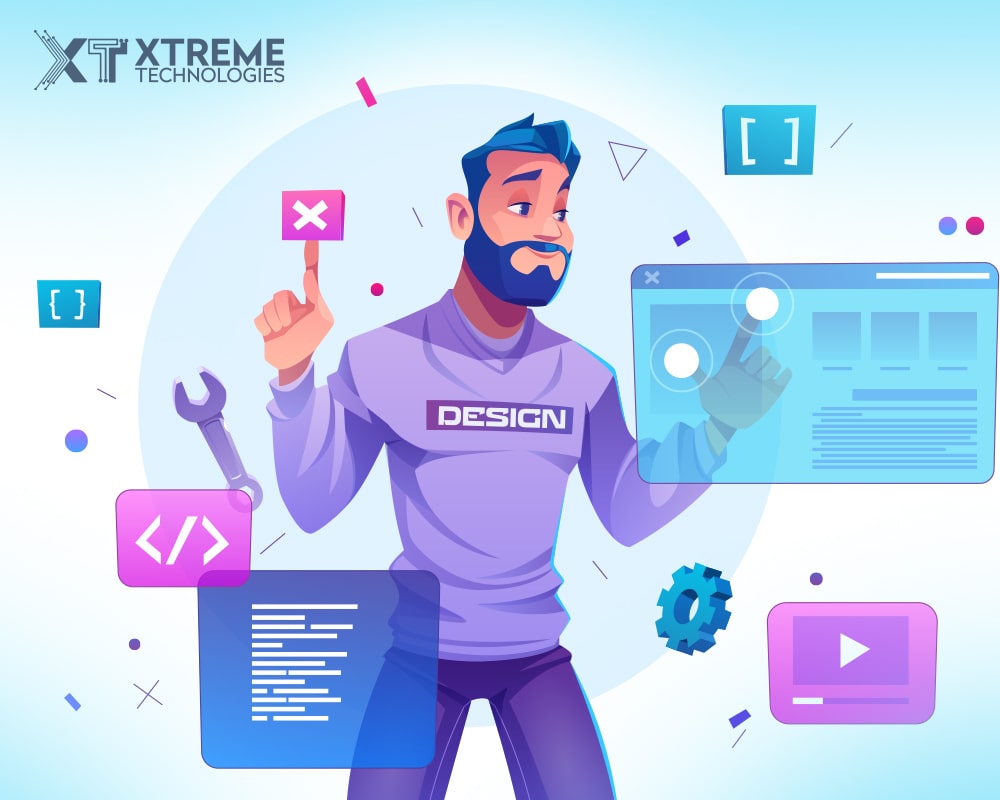 10 Great Steps to Building a Small Business Website
Published on: January 15, 2021
Business only can grow through targeted hard work, delivery of excellence with consistency, effective marketing, and efficient management. That is why almost all business people pay huge attention to market their product massively. Also, entrepreneurs use modern marketing tactics to catch customers' considerable attention through eye-catching appearance and user-friendly business websites. They know the actual need for a business website to accelerate the pace of growth in sales. For that, they use multiple techniques to build an efficient business website, including SEO services, E-commerce, and choice of suitable software to run the website smoothly. They design the company website to share information about the business background, offerings, experience, expertise, and other credentials to facilitate visitors.Yeah, the website is the essential source to attract massive traffic by displaying your services through a clear description of your business.
In this, you can describe in the "About us" page to showcase who you are, what you do, how you are competent, and where you stand as a brand. This information will bring a huge positive impact on the customer. Moreover, you can satisfy your customer through a dedicated server by choosing a secure and scalable website host, which is suitable for the tech support system and boosts the performance of clicks. Besides this, if you seek content or blog as your promotional strategy, the quality of content comes first to increase the number of potential customers. The quality-oriented website catches multiple eye-balls at your e-store by enchanting vocabulary selection. Experts highly practice a content management system (CMS) to create and manage digital content. The good news is that even you don't need to have the expertise to use it.
The Following Key Points with help you to build best website for your small business
You want to create a company website but do not know how to make it? Do not worry; we are creating a website for your business. We convey your business message effectively through memorable content, user-friendly interface. For that, our experts choose appropriate templates, manage the content through WordPress, and organize your business website. Moreover, we increase the popularity of the brand to get more clicks. But, if you want to do it by yourself, let us help you by highlighting important points and techniques. Come with me to the details!
1) Decide the road map for a responsive business website.
Any small business, home-based business, an entrepreneur needs business website maintenance. But firstly, you must know the actual need of your business website. Like, what you will promote or what kind of stuff you want to showcase to your audience. Either you are going with statistics or image appearance. You have to choose what your road map would be. For instance, if you are going to impress your audience with thought-provoking content, you must choose blogs or articles to publish on your website. These articles and blogs must have enriched with all essential information about the offerings, aims, and objectives of the business and future criteria. This strategy will help visitors to understand your business diameter, variety, standards, and reliability.
2) Customized content for speedy growth
Uniqueness creates distinction in the market. So if you want to stand out from the crowd, you just need to create your own innovative stuff for your website. You need to be targeted about the business message, and the message should not have any ambiguity. Clear messages not only secure the company's reputation but also increase the tendency of potential customers towards the brand. Most people hire a content creator for their website to write customized content according to their business needs.
3) Unambiguous and targeted branding
Your content should have a clear aim or objective about what you are offering and what you can do for your customers. Also, you must state the core activities and variety of offerings. You must elaborate your competency in a short and catchy way because no one has time to read lengthy stuff. So make content innovative, clear, catchy, and simple. Your clear message can not only uplift the company's reputation in the market but also will decrease the chances of misunderstandings of wrong messaging. Moreover, you can target the audience by location, demographics, financial state, or consumer behavior for branding.
4) Web content management system (CMS) for small business website
Furthermore, you can utilize the web content management system to refine content according to your company's needs. The choice of software should be wise, so choose wisely, avoiding free but grabbing a competent one; for instance, you can use WordPress.
5) Make a user-friendly website design for small businesses
Your website must be easy to use for every visitor. For that, you can hire an SEO expert to increase the efficiency and traffic on your business website. Moreover, you can also use appropriate templates and easy formats to make it simple. Also, you must offer different pages with a hierarchy so visitors can understand the website's purpose and can use it according to their needs. For instance, you can segregate the website into a home page, about page, and contact page. It will navigate them, and this feasibility improvises your brand's reputation in customers' sight. You should also provide a call to action button to customers to make the shopping process easy and quick. That is why they offer mobile-responsive websites to increase the awareness of the brand in the masses.
6) The eye-catching appearance of the website
Appearance leaves the very first impression of your brand. So make your business website catchy and influencing by memorable text, eye-popping images, and suitable videos. You must choose appropriate themes and templates according to your business type. Also, you need to utilize high HD quality photography equipment to get desired and impressive results. Never compromise on the camera's quality or location of shooting because images are the most influencing agents to increase buy buttons on your e-store. So never, never, never compromise on image quality.
7) Consistent posting for huge engagements
Keep posting fresh images regarding teamwork, achievements, upcoming projects, and other relevant events to keep the audience connected to show your reliability. The most important point is that we should never go with excessive material or images because it can irritate the viewer's eye. So keep it simple, calculated, and enchanting. You can add business videos as well to provide a quick tour of your business.
8) Add testimonials to showcase credibility
You can also add testimonials to show your credibility on your website. Alternatively, if you are new here, do not worry; get some quality testimonials while having dimensional work to have result-oriented testimonials. Testimonials are considered a reliable way to increase traffic.
9) SEO services and website organization
The efficiency of a website is essential to increase traffic. Not only eye-catching images or content management systems can attract an audience, but we need to increase the ranking as well. SEO works to increase the ranking of your brand in the list of search results, so people see your brand as top-rated by the Google algorithm. This top-rated rank increases the credibility of the brand in the customer's eye, and he pursues that brand first. So if you take SEO service from an expert or you do it by yourself, you can influence the shopping choice of the searcher. To be in the high ranks, you need to target some particular keywords in your branding content.
10) Keep your business website organized
You also need to organize your website through different software while using a structured approach. Moreover, You can highlight important information about your brand through customized style and formats. You need to have software that allows a complete panel to manage all the relevant content from your computer. For instance, if you need to edit the content or choose the appropriate logo. Same as if you want to resize the picture or want to change the color of any image or text, you can use online tools such as WYSIWYG. Also, you can also decide the suitable placement of the image or can control other features of the website. That is why they offer mobile-responsive websites to increase the awareness of the brand in the masses.
Final Thoughts
Businesses need effective branding and extensive care to spend. Especially small businesses need huge advertising and management to increase word of mouth in the market. They pursue tactics while deciding their road map first to target the audience.  Also, they show the competency of their brand in front of competitors by depicting distinction. They create innovative stuff for their website to create distinction through appealing content. Moreover, they utilize the web-content management system to get the customized result of their work on the website. They pay attention to make the website user-friendly because this facility encourages customer-loyalty. Also, they ensure an eye-catching website through HD quality images and videos with appealing fonts and popping colors. They keep content simple for effective communication and use result-oriented testimonials to show the dimension of expertise and credibility. Small business owners also consider SEO services to increase word of mouth through high ranking.
Author Bio
Charley Jones is a freelance writer. He works for Xtreme Technologies as a blogger. He has been writing for the past eight years. Charley is competent in education, marketing, SEO, computing, psychology, and human resource. He has completed his studies at the University of California.
Tags In