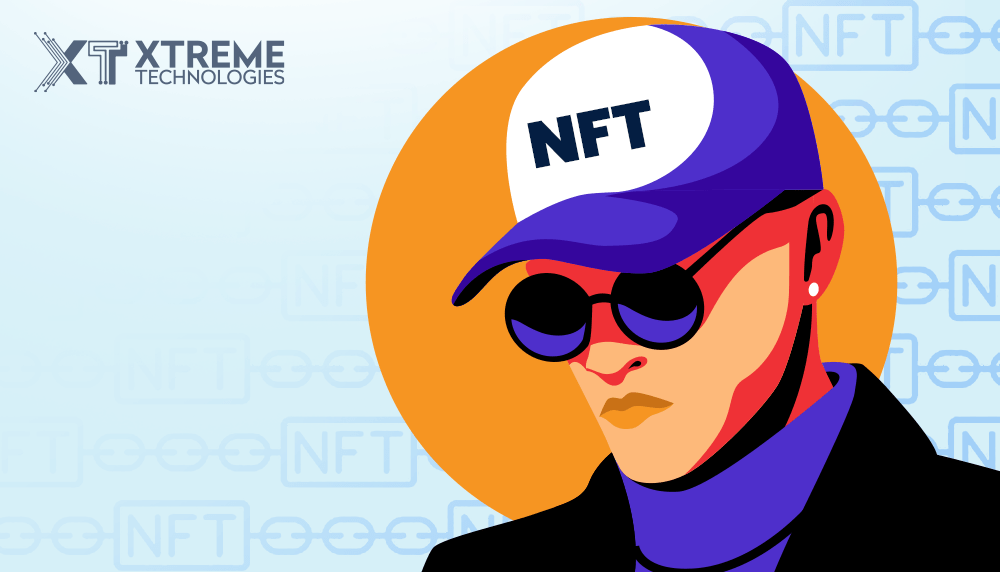 Modern Fashion Brands and NFTs – Digital Artworks
Published on: October 18, 2021
Because of its personal relationship with each of us, fashion has the potential to affect and mold people's lives. We all need to wear clothes, and each piece of clothing we choose represents a particular preference. Historically, fashion designers, such as Gucci and Calvin Klein, have become recognized and famous designers, creating coveted high-fashion collections. Majority of fashion designers are currently working as members of different design teams for, turning trendsetting designs technological, marketable clothing for regular, everyday consumers. The fashion brands digital artworks, like NFTs, is all about collectibles.  As gaming and digital fashion have gained prominence, fashion has been increasingly involved with NFTs, or Non-fungible Tokens.
Non-fungible tokens are popular, but they raise a lot of questions for premium fashion businesses. Will luxury fashion NFTs pique the curiosity of the crypto-rich, who are primarily young and male? What else would they look like, and would they have been helpful to buyers? Would they dilute the brand? Will the intricacy of setting up cryptocurrency wallets be too much for high-end consumers?
The principles governing the luxury fashion industry are no different than those governing other business sectors. However, changes are so significant and complicated that the luxury fashion and beauty industries have created extensive papers to understand the competitive environment better. Without a doubt, the raging fires of NFTs have fueled the fashion world's demand for blockchain technology. My goal with this segment is to showcase to you what premium fashion is doing with crypto technology and what to expect as fashion moves forward into a tech-savvy future.
So are you ready to dive in? Let's go
A NEW WORLD OF DIGITAL ARTWORKS
New digital forums are emerging on a daily basis. NFTs and today's modern world fashion are bringing to this world something people have never imagined. The creators of Non-fungible Tokens receive royalties every time an NFT changes hands. Brands in the fashion and other art industries are now following along with NFT trends and other updates. One of the best ways to tap into this market is to simply collaborate with famous fashion designers and artists who have already stepped into this new era. To launch a few unique NFTs, just to test the waters, could be a nice adoption test. If the Non-fungible Tokens are designed and marketed properly, different types of creative works can be easily turned into collector items. NFTs now enable users to purchase one-of-a-kind digital artworks and digital collectibles such as records, concert tickets, clothes, original forms of art, and even one-of-a-kind experiences.
LUXURY GIANTS AND NON-FUNGIBLE TOKENS
Have you ever thought to have a digital version of fashion? If not, then now is the right time, as modern fashion brands are investing more and more in Non-fungible Tokens. Fashion labels are keen to capitalize on the surge that has resulted in NFT collections selling out in minutes.
An NFT is an excellent approach to interact with ideal consumers and build a fan base or buying base. However, becoming accustomed to the polished experience that luxury clothes buyers want is not a simple job.
1) LOUIS VUITTON
Louis Vuitton, the French design brand, has released "Louis the Game," a smartphone game. It was created to mark the 200th birthday of the company's founder. In this game, you will take on the role of Vivienne, who will traverse many realms. You will collect candles while journeying through the recently introduced game. "Louis the Game" isn't just any old smartphone game. The 30 NFTs contained within this game are the most intriguing aspect of it. The brand is going through its path of a collection of 30 Non-fungible Tokens that can be collected in this game.
The brand launched a partnership with League of Legends in 2019. It is a multiplayer game. In addition, the fashion business designed a unique case for the in-game trophy.
To make this feasible, Louis Vuitton collaborated with popular digital artist Beeple. The art collection costs $69.3 million. The in-game NFT collectibles, it appears, are not for sale.
2) BURBERRY
"Blankos Block Party," Burberry's first-ever NFT game, is yet one of the top NFT MMO games to play this year. The game features a vibrant blockchain setting with Blankos, digital vinyl toys. It is said, if you're a toy collector, you'll understand Burberry's Non-fungible Tokens. Undoubtedly, Burberry would not have been able to succeed without the assistance of the Mythical Games. As it approaches 2022, "Blankos Block Party" is scheduled to reveal a slew of in-game NFT accessories. The Burberry Non-fungible Token uses a Proof of Authority model that is far less energy-intensive than other Proof of Work cryptos like Ethereum. These NFTs open up the modern fashion world to a completely new and digital channel.
3) OVERPRICED
The notion of fashion won't only limit to mere clothing and footwear. Overpriced, a well-known fashion business, has apparently created a strange sweatshirt that shows the wearer's unique NFTs. There is also a code that people can scan in order to view the NFT.
The price of this NFT-linked sweatshirt was $26,000. Overpriced said that if it is stolen, the customer will receive a new code. The previous code will no longer be available for purchase.
Digital fashion NFTs, including a SpaceX-themed costume, were recently released. Dress X may also be seen on the platform. IT was said to contain 40 digital products for men's and women's clothing.
4) RKFKT AND NFT SNEAKERS
The virtual NFT shoe by RTFKT
Sneakerheads are ecstatic to learn that famous brand RTFKT has worked with FEWOCiOUS, one of the top-selling NFT artists, this year. However, the shoe brand created a digital sneaker that piqued the interest of potential buyers.
Prior to the auction, the prospective buyers tested it out on Snapchat before going to the official bidding procedure.
According to the studio, it has sold over 600 pairs of $3.1 million sneakers.
The tangible form of the shoes, according to RTFKT, delivered to the winners. While it's nice to feel the genuine touch of the sneakers, the limited-edition digital version will continue to be pricey.
5) ARIA AND NFT
NFT Aria
So, Gucci, the Italian luxury fashion brand will hook on the rising popularity of NFTs these days. In March, the firm revealed its digital fashion experiment: $11.99 AR shoes.
While it was not classified as NFT, Gucci's first NFT-related product was a unique short video made for the company's 100th anniversary.
So, the Gucci Aria film was a hit, and Balenciaga was an official partner. Lady PheOnix's four-minute video auctioned off for $25,000 at Christie's.
All of the whole earnings that were made were donated to UNICEF USA in order to promote access to the COVID-19 vaccination.
6) MANISH MALHOTRA
Manish Malhotra is India's first fashion designer to introduce fashion and NFTs together. The famous fashion brand collaborated with Lakme Fashion Week and has up till now dropped five NFTs. Manish Malhotra wrote on his Instagram account, " A thought (minted) into digital reality; my virtual store on the Manish Malhotra website was an initial step towards expanding into the tech space. NFT had to be the next one."
So, one of the most popular creations of Manish Malhotra's creations was his hand-drawn sketch of a blue sari that was worn by the famous actress Deepika Padukone in Yeh Jawani Hai Deewani. However, it was given the title of 'Memorable Sketch. ' This NFT was sold for Rs 202,319.
7) JACOB & CO
So, Jacob & Co., the luxury watch company, is advertising their upcoming NFT auction in partnership with NFT platform ArtGrails throughout its Social Channels, referring to it as the first-ever NFT luxury watch launch.
However, Jacob & Co. CEO said, "NFTs are new ground for the company," but he has in his vision a great, bright future for the technological use of NFTs in fashion. He further added, "It's definitely a bit of a risk."
So, according to the company, the NFT wants collectors and investors interested in investing in a one-of-a-kind product. Therefore, the winning bidder will receive all of the tangible pieces of equipment that come with a high-end watch, such as a certificate of ownership and a casing.
CONCLUSION
So, NFTs are unquestionably a novel technology that is taking us one step closer to an eternal world. The essential aspect for businesses in this situation is to create a new universe of point-of-sale engagement and digital contact with customers. Therefore, Customer will experience a big hit by using memorable things. It can also record. trade and capture one-of-a-kind events and moments. Ephemeral goods fade away, but a collector piece has a far greater connection to a certain brand. NFTs will have an influence on advertising and storytelling in the future, in addition to the fashion sector. NFTs, help to democratize, decentralize, and demystify artwork and design works. While each new day comes another frenzied report about a new non-fungible token (NFT) benchmark sale, the world of luxury fashion has been surprisingly quiet. But all of that is about to change. Fashion businesses have been researching the strange and wonderful world of blockchain and all of its creative and artistic potential. They are now ready to strike.
Author Bio
Liana is a fashion blogger. She has got a huge fan following on her Instagram blog. Liana works as a blogger for numerous marketing and small business branding firms. Moreover she has got an amazing fashion sense.
Tags In