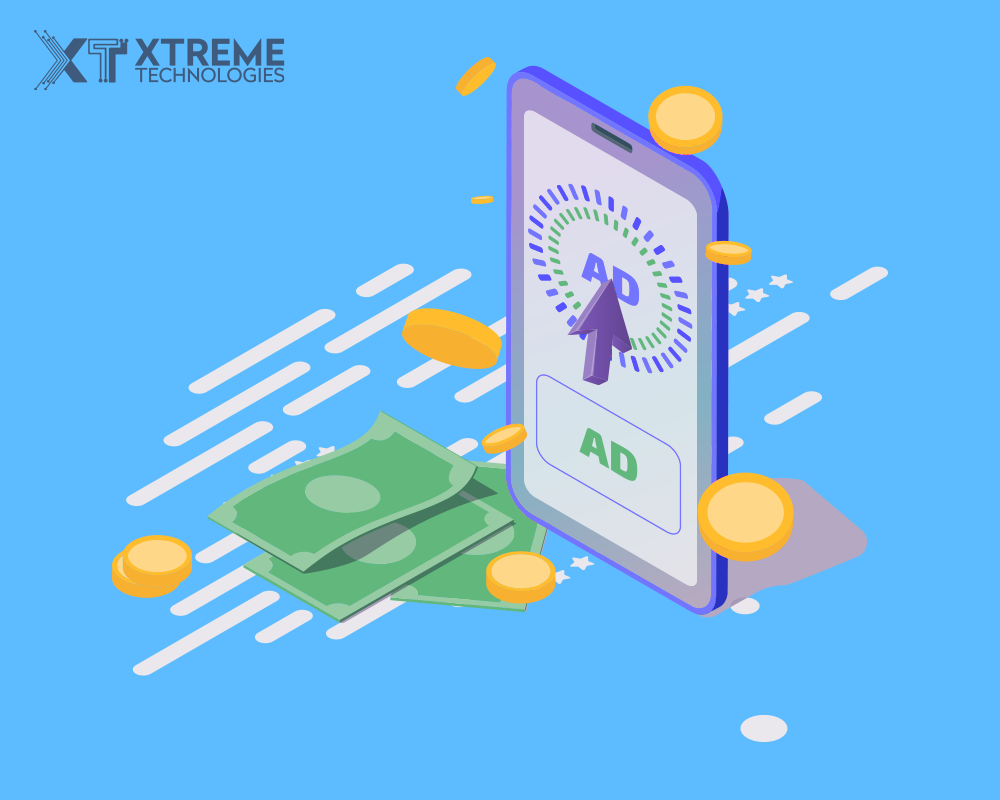 How You Can Make the Most From Your PPC Budget?
Published on: January 17, 2022
As far as the sexier topics in PPC go, budget management isn't one of them. However, it's an extremely important part of success in the long run and should not be overlooked. Spending money that you don't have is obviously a problem. Aside from that, under spending can also be problematic in my opinion and can affect your outcome.
Making the Most from Your PPC Budget
I'm going to go over a few strategies to help you be a good steward of your PPC budget. So make sure you're hitting all of those metrics that you need to hit in your business today. This is how you don't have a negative ripple effect on your business from under spending on advertising. To help you manage, organize, and collaborate on your PPC ad spends at a large scale, PPC marketing agency has created an all-in-one budgeting solution.
Saving some time just go through the article as some of you may be just starting out and trying to determine what your initial budget should be, and others may have been doing this for a while but want to take a step back and make sure you're being a good steward of your budgets, I want to take it all the way back to the basics.
1) Affordability
What you can afford is the first question. You should take a look at your financials. This will help you see how your business is doing, as well as how much money you have coming in and going out. However, you don't need to spend a specific percentage of your revenue on advertising; you don't even need to set aside a specific dollar amount; all that matters is that the amount you allocate for advertising is appropriate for your company. How much money do you have to spend? Be realistic about what you can afford and avoid putting yourself under water to test out advertising.
2) Realistic budget
Make sure your budget is based on reality; if you only have five dollars a day to advertise on Google, Microsoft, Facebook, and LinkedIn, that isn't very realistic. However, you can't advertise on all of those channels with such a small budget in a day. If you only have five dollars a day that's fine, but picks one platform and makes sure that your strategy leans into it so you get the most out of that five dollars a day.  Make sure that your budget is based in reality for what you want your business to achieve through online advertising.
3) Allocating reasonable PPC Budget
Spend enough to see results. This is something that sounds like I'm trying to get you to spend more than you can but it's one of the things that I see stopped a lot of people who are getting started in online advertising. They don't see immediate results for the exact metrics that they thought they were going to get. So they turn everything off one.
It's not a surprise that we didn't make a sale in the first month since it typically takes six months for those people to close and the contract size is a hundred thousand dollars, so there's no surprise that we didn't make a sale in the first month of spending $.
4) Forecasting
Let's get down to the nitty-gritty of what you can actually do. It's important to know what to expect when you enter any ad channel and begin your news strategy. This is why forecasting is so important. It's a pain, but it's necessary to know what you can expect when you enter any ad channel and begin your news strategy, and forecasting can really help.
Search impressions with an average cost per click real-world volume. What this does is give an idea of what your performance will look like for individual keywords over the course of a given month, and you can even change out what forecasted range you want it to tell you about.
For example, this defaulted to February, but you can tell it to show you what your performance will look like from February through January. Take a look at this to get an idea of what your display campaign volume will look like. A dedicated tool for these is no longer available, but if you're already running display campaigns, you'll probably have an idea of what your click-through rates are and your cost per impression. You can see off to the right of the impressions count that it does give an impressions count that is basically an estimate of the number of impressions you'll see per week if you're already running display campaigns.
5) Benchmark PPC Report
If you don't have access to a benchmark report from other companies in your industry, you may be able to get one by searching for "industry" and "benchmark PPC report." This will give you an idea of what other companies in your industry are doing, and you can use that information to figure out how your display campaigns will perform.
Using social platforms to forecast
6) Facebook
You may get a sense of what your performance will look like by looking at the stats on Facebook and LinkedIn, although they are just some basic placeholder audiences here, You can see some reach figures and predicted conversions on the graphic on the left, depending on the performance that Facebook has observed from your account on that conversion activity. LinkedIn offers
I like this one quite a bit better because it doesn't give you a conversions number, but it does tell you what you should expect for impressions spend, click-through rate, and all this other good stuff.
7) PPC Budgeting
So use all of these to stats to understand and forecast what your potential performance could look like, to help you determine whether your PPC budget needs to be a little bit higher or lower, or if your initial estimate was correct. There are a lot of intricacies across various platforms when it comes to budgeting, so be sure you know exactly what is going into the different budget settings.
Here, I will give you a few instances of the many platforms and budget possibilities that are available, but make sure you're looking into all of them before making a decision.
8) Facebook budget
the Facebook budget settings are the first thing I'm going to discuss. Facebook budgets may be configured in two distinct ways. Two budgets are available:
a daily budget
a long-term budget.
9) Daily budget
 Every single day, Facebook will attempt to spend your daily budget the same way. This is a fantastic feature if you want to make sure that you are remaining consistent in your spending and that you can regulate your spending a little more precisely.
10) Long term Budget
If you're running an ad campaign for a long time, you may want to consider a lifetime budget, which allows you to set a budget for the entire duration of the campaign. For example: "I want to run this for a month, and I only want to spend $ this month," and the budget will be adjusted each day based on how well the campaign performs.
The other benefit of lifetime budgets is the ability to schedule when your ads appear. Choose the one that is most appropriate for you and your objectives.
11) Average daily Budget
So let's take a look at the average daily budget, shall we? If you're just getting started with advertising on Google, you may be surprised to learn that the average daily budget you'd expect to be like Facebook is really two times more since Google is attempting to take into account a month's worth of data and alter your ad strategy accordingly.
Author Bio
Callie is a Facebook, Adwords, Bing Ads, and Twitter professional with over ten years of expertise. Callie has adequate experience with a thorough grasp of marketing trends and operating award-winning PPC marketing agency. She has a really impressive portfolio.
Tags In