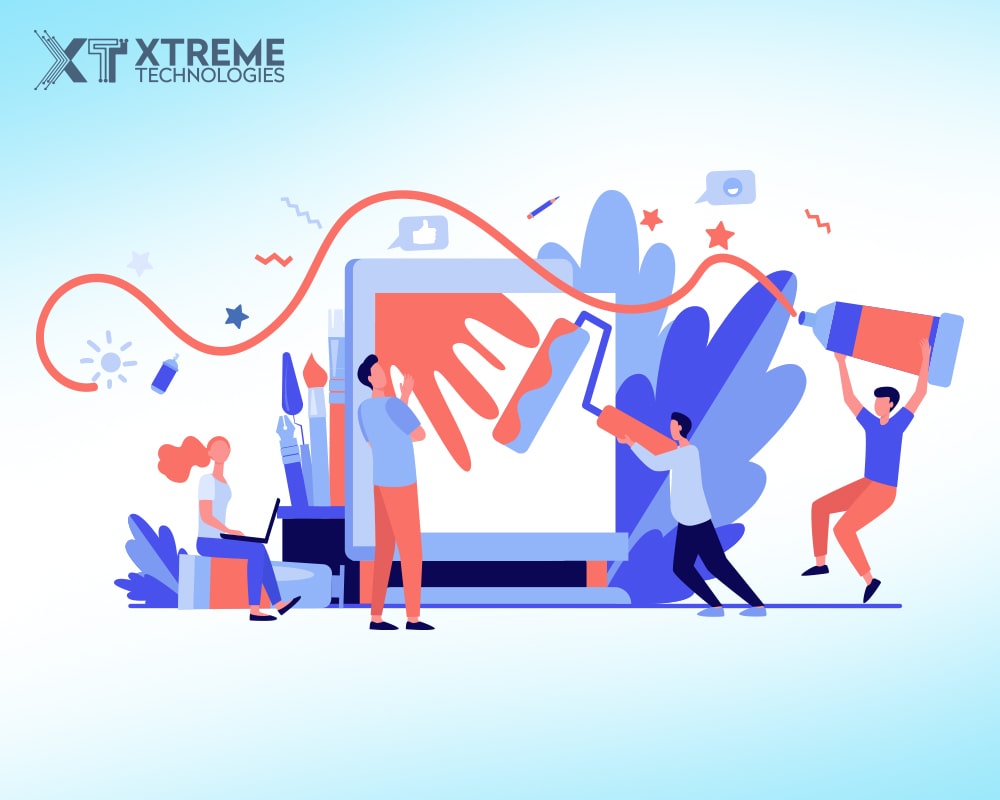 Enhance Your Creativity with 9 Free Drawing Software
Published on: November 13, 2020
Creativity is not a hasty process.
Sometimes it takes creativity seconds to hit you and the rest of the times it comes to a halt. And when your creative process comes to a halt, there is nothing wrong with seeking help from some tools. If anything, the tools and software programs only make your design projects better. Gone are the days when designers or artists had to depend on paper and pen to create visuals. It is 2020, the world is moving fast and free drawing programs, free painting software, free sketching software, and more are easily available online now.
A lot of these illustration tools demonstrate a realistic touch with oils, charcoals, watercolors, and more. Some of them have an impression of three dimensions. With new textures, effects, and sketching from a two-dimensional effect, you can create an art piece and print it in 3D. Not only do digital art software for free tools help you attain the required results, but they also come in handy for a great learning process and expanding your craft size. They are fast, accurate, and give the impression of a more original form of artwork.
Best Free Drawing Software for 2020
If you take a keen interest in design projects and want to know which best free digital art or drawing software programs we are blessed with in 2020, we present you with a list of 9 free drawing software programs.
1. Krita
The Krita is one of the best free drawing desktop apps of 2020.
Krita was formed with the idea of delivering the finest results to creative artists. This is majorly known for illustration and drawing but if you are looking for comic drawing software for free, This is the best choice. With a huge reach, This is an extremely popular among artists. It presents a variety of templates, halftone filters, and different tools, pens, fills, and brushes for creating different styles. The brushes are easily customized according to the users' motifs and can be brilliantly reused. The easy drawings in this amazing tool are fun and convenient to use for drawing smooth shapes, vanishing points, or even a straight line. You can even play with your choice of color palettes, layer masks, and an animations. The helpful prompts in this software, guarantee accuracy and new perspectives. To show the world your creativity, you can post your art pieces on it's art gallery.
2. Adobe Photoshop
Adobe Photoshop never gets old.
We have to include Adobe Photoshop in the list because we all know how it has changed the game of illustration and designs over the years. It is a graphic design software program that allows you to enhance the look of your images, SD artwork, and illustrations. Designers also design their websites with mobile applications on Adobe Photoshop.
Photoshop has been in the industry for a while and it has empowered us to try new things from the editing of videos to stimulating your real-life photos. People from all over the world have made impossible designs possible with Photoshop. It offers millions of amazing icons, unique log designs, and visual effects, that have changed the face of designs over the years. Photoshop offers frame tools that make masking easier, a color wheel for a variety of colors, paint brushes, pencils, mixer brush, and erasers tools with the help of symmetrical patterns. From beginners to experts, everyone uses Photoshop's distinctive tools to learn and create a masterpiece.
3. SketchBook
SketchBook is a digital art software for free which has been constructed with the idea to assist amateurs, engineers, and visual experts to make the best of their imagination. This amazing software gives its users access to fabrication technology and artistic 3D designs. The users who belong to the field of engineering or entertainment industry vouch for the benefits they have attained from SketchBook. Quality and professionalism, are the depiction of SketchBook artwork. The users have also suggested this software program for how rapidly it turned their conceptual idea into an innovative reality. It offers 30 days' free trial and a premium version when users get along with this drawing program. Presenting you with great features in 2020, It has camera scanning, over 190 customizable brushes, inks, pencils, perfect predictive stroke technology, and it also supports TIFF, BMP, PNG, and JPG.
4. Microsoft Paint 3D
Microsoft Paint 3D is an exceptional art app from Microsoft. It is designed as a replica of an effective brush/pen and paper drawing. It is another version of Microsoft Paint. When you want to try out abstract art, It allows you to doodle when you are deep in your thoughts. Not only plain doodles, but if you would like to see your doodles in real life, you have access to a 3D printer to witness it in the real world. You can explore and have fun with 3D object buttons. The best part about it is you can draw a shape to change the angles and rotations, you can transform it into a three-dimensional model. You can add a classic finish in your shapes with a variety of options such as matte, dull metal, gloss, surface paints, and lighting effects. The free drawing art program entertains people of all ages.
5. MyPaint
MyPaint is a free drawing program with innovative digital tools that create a replica of pencils, charcoals, and paints. You can easily use it on tablets, touchscreens, and other input devices as that's where the real fun is. It is an open-source program with a background as a Linux app. It implies that MyPaint has slightly different functions than the Windows app and it takes a little time to get used to the interface. Once you get used to it, you will love it. Users can explore their creative side with the features that are inclusive of customizable brushes, support for layers, and an easy scratchpad for sketch lovers. Additionally, you can enjoy pressure-sensitive drawing, smooth blending, ink brushes, and full-screen mode. If you think that the choice of brushes does not match your style, you can download and install other brush packages that are built by some talented users.
6. Mischief
Mischief, one of the best free desktop drawing apps offering a rich color palette, with layers and additional preset. Some features of it cost a few dollars and some of them are for free. Mischief is built for Mac and Windows and it is as easy to use as a physical pencil with amazing features of infinite canvas which means zero limitation of paper size and infinite zoom. The 15- day trial is available to check out full versions of brushes, the fast ability to import image files, and window capacity.
The range of brushes gives you the power to export any part of the image in PNG, JPG, or PSD format. The custom color swatches, the ability to control the transparency of the canvas, and infinite undo and redo make it the most highlighted feature. Without any need for a manual to kick start a project, Mischief is built with the easy pick-up-the-brush-and-draw property. The rich pixels based brushes and the scalability of the vectors allow it to rank higher in the user's favorite list.
7. Clip Studio Paints
Clip Studio Paints has a list of tool packages for users to choose from. The free 30 days' trial helps you to test the drawing software programs. Clip Studio is available in Windows and macOS X software. It also functions as comic drawing free software. By using the editable brushes, you can create layouts of your choice from the layout tool for comics and other formats. The textures are interesting and have the capability to integrate 3D reference models. The users can enhance their creative skills with drawing vector format, interesting animations, the property of converting to 3D models, and 2D image data. If you want to enjoy the aforementioned features, all you have to do is create an account for free on Clip Studio Paints.
8. Artweaver Free
For all the art lovers who work hard on creating more realistic digital drawings, Artweaver is here for you. It assists you to create your striking artwork by taking input from a mouse, your touch screen device, mouse, or whatever tool you use to tap your screen with. Artweaver comes with a few familiar brushes such as Conte brushes and some calligraphy pens and airbrushes. It gives you the freedom to utilize a range of patterns, pens, with effortless production of complicated images. Its layer-based feature offers assistance to users in crafting their artwork with several layers without making several major changes. It easily caters to users from different levels of experience especially young ones who love to explore the world of colors and brushes.
9. Painter
Another drawing software that creates more realistic visuals is Painter. It is available in Windows 10 and macOS X software. It has free drawing programs for you to enjoy the finesse of new pattern pens, enriched color palettes, high-quality paints, and other well-crafted features. Painter replicates a few mediums to realistic vision such as graphite, charcoal, maker, etc.
You can choose the paper texture according to the texture of the brush of would like to use. The painter works in a natural manner to add textures and a hint of reality to your designed project. The customizability of brushes provides you a huge assortment of effects that you can add to your masterpiece. Free painting and drawing programs present diversity in colors, illustrations that your project may or may not demand. We hope that the list of 9 free drawing software programs is greatly going to help you. It will be expanding your creative zones with a lot of fun.
Author Bio
Julia Martin incorporates interacting blog posts, copies, and effective marketing content into our social media platform. She is an excellent writer with a comprehensive content plan. Her ten years of experience working with
SEO Dallas firms
is a valuable asset to our company.
Tags In