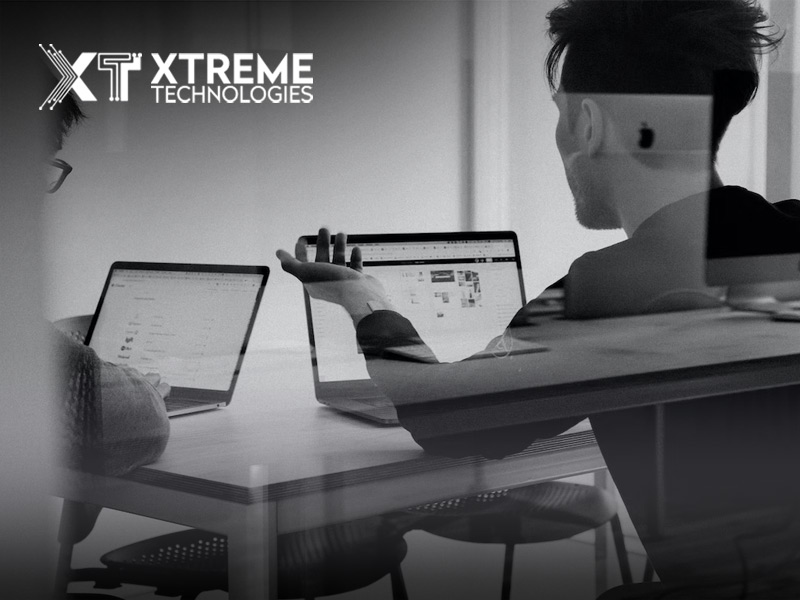 4 Best HR Outsourcing Services for Small Businesses in 2022
Published on: October 02, 2022
Introduction
Irrespective of the sector your business belongs to, it needs to be competitive to survive on all fronts. It means you must know when to develop a good plan and make decisions that will benefit your company in the short or long term. An in-house HR department can help your company, but only when you know how to delegate tasks effectively. Because an HR outsourcing company can manage a full range of human resources functions that you might otherwise outsource to multiple providers, these purposes include everything from payroll processing and good plan management and administration to recruiting, training, etc. Instead of being stuck in the past using antiquated business practices, learn about HR with new back office practices so that you can be firm in your business decisions.
However, there is a need to find an outsourcing company that provides you with services that are easy to use and accessible to your employees. Because managing human resources effectively and intelligently is critical to your company's success. So now you must find a service provider who can offer good and excellent services. Whether you want to do all the work or you prefer to choose the services you need, we've checked out the options available to you.
What are HR Services?
Human resources services are an external solution that leverages the latest technology to manage HR responsibilities. Small businesses can handle all aspects of HR with human resource services, simplifying the process. An HR service allows you to handle HR tasks efficiently and effectively via an organized online platform.
A certified HR advisor can help you with QuickBooks HR services and online HR tools. The cost is only a fraction of what it would be if you had your HR department.
If you run off a small business and you're interested in outsourcing your HR, here's a list of the benefits of doing so that you should check out:
1.      Price Effectiveness
One of the most significant benefits of outsourcing HR is that it can help your company save money.
2.      Cost of Employee Acquisition
The essential reason to outsource your HR is to invest in efficiency. It helps you reduce employee acquisition costs. Because if you hire new employees, hiring them can be pretty expensive as you have to finance things like training, cost of equipment, salary, etc. Moreover, entering their information into the tax and other records system takes time and effort.
3.      Time Savings
Outsourcing your HR saves you a lot of time. As mentioned, ongoing tasks like onboarding and payroll can be time-consuming. So by outsourcing these tasks, you can free your in-house employees to focus on other essential tasks. Joining PBO Agency and working with our team of experts in the US back office can help you accomplish this task.
4.      Payroll Expenses
Small businesses benefit significantly from outsourcing HR services. Their payroll costs go down. Depending on your number of employees, you may need to hire additional HR representatives to ensure that your payroll is correct. It, in turn, hinders their ability to contribute to the company in other ways. You can also get assistance from a BPO recruitment agency to get the best recruits for your BPO and call center.
5.      Specialization
When you have a small HR team, allowing them to specialize in any area can be challenging. For example, some companies assign only one HR representative to handle employee disputes. It can be beneficial as they can build a relationship with colleagues that ultimately builds trust and listen to employee concerns. Conversely, when you fail to outsource some of your HR services, you'll have to keep your small team engaged daily for various tasks.
Our Methodology
For human resources outsourcing solutions for small businesses, we spoke to business owners themselves and some of the professionals who advise them. Our survey asked them who their outsourcing provider is, what services they choose to outsource, what informed their choice of provider, and what they wish they could change about outsourcing. A vital issue is error-free processing, as we learned, not surprisingly. Customers also value live chat options for customer service, online functionality, and the flexibility to choose which activities they want to outsource.
We compared the options offered with a short list of companies and investigated each company's website. Our research led us to develop these criteria for evaluating outsourcing companies.
Ease of use
On-site assistance
À la carte service offerings
Long-term contract required
Customer service
Live chat
Online support materials
Pricing transparency
Flexibility of terms
Mobile app
List of Best HR Outsourcing for Small Businesses
1) Xtreme Technologies BPO Agency
XT BPO Agency is one of the leading and most prominent BPO provider companies, which is an excellent choice for companies with more than 500 employees. They offer a full range of outsourcing capabilities, including call center, data entry, bookkeeping, HR, technical support, account, etc.
Their services cover the entire employee life cycle. Xtreme Technologies offers the resources and talent necessary to unlock growth opportunities. They are one of some outsourcing companies that conduct the first interview round. Customers praise its customer service.
2) Oasis Outsourcing
Oasis Outsourcing offers every service we could need without requiring a long-term agreement. Small businesses can handle the entire HR process on their own. With the help of customers, the company will develop strategies and strengthen weak areas. In addition to convenient online account management and mobile options, they can assist customers with training, performance reviews, and other employee management issues. Besides providing helpful online educational resources, they also offer a health care reform center to keep users up-to-date. A live chat feature would have been beneficial, but we couldn't find it.
3) Insperity
Insperity offers almost all the features we ask for and even conducts background checks and drug testing during the hiring process. They give comprehensive support in all areas of human resource management, including recruiting, payroll, benefits administration, regulatory compliance, and risk management. The company is particularly suited to the small business owner who wants to choose from a range of services.
Employees can easily access salary and benefit information from Insperity's website. While through a mobile app, they can view their information on the go. The mobile app tracks attendance paid time, and leave accrual. Customer support is ordinarily suitable, and the company has added a live chat option and a helpful blog on HR topics. While the company declined to provide pricing information, its model depends on a percentage of employee pay. The entire cost depends on the number of employees and specific services selected.
4) Tri Net
TriNet offers an excellent and wide range of services that you would expect from a good HR outsourcing firm. It is famous for organizing its services along industrial lines. For customers in healthcare, financial services, retail, manufacturing, not-for-profit, or other industries that may have special needs in setting up benefits and administrative tasks, TriNet offers specific industry knowledge. They provide robust reporting capabilities for many users and can connect to employer HR dashboards and QuickBooks. TriNet has a live chat function of great value, although online reviews have reported difficulties with customer service.
Final Thoughts
HR outsourcing offers a variety of options. Every company's HR needs are not the same. So you should evaluate your company's situation before making this decision.
Tags In