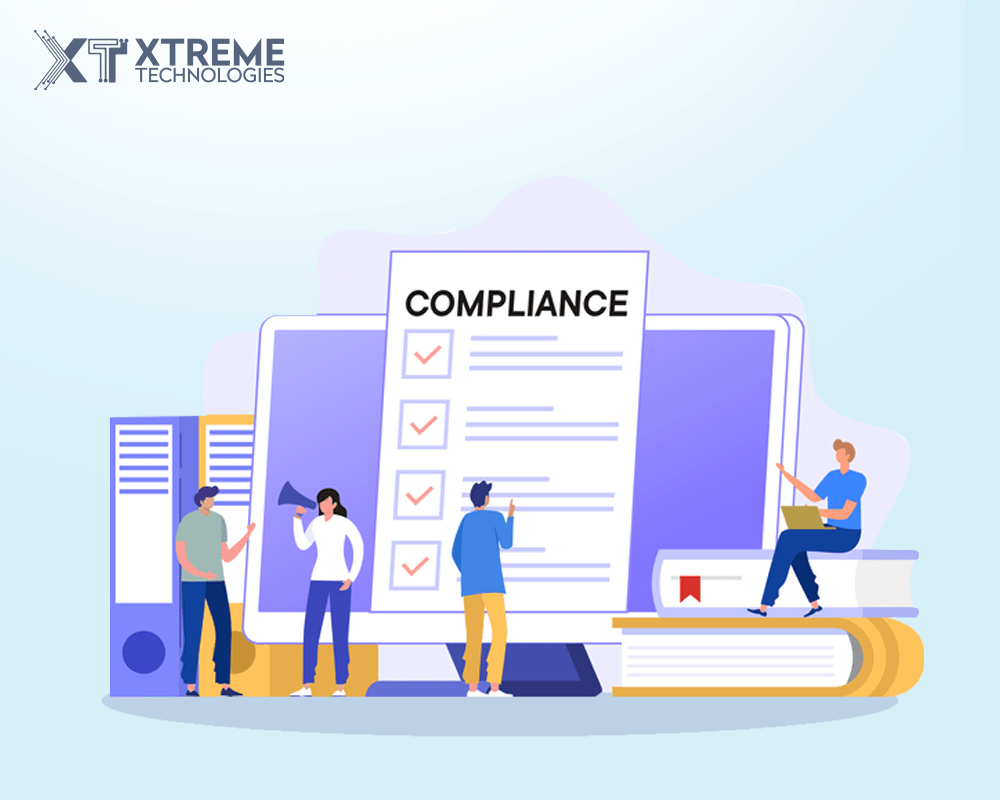 All You Need to Know about Businesses with ADA-Compliant Websites And ADA Tax Credit
Published on: September 27, 2021
More and more companies are changing their websites to follow the rules set by the ADA. This change has gotten inspired by many factors, such as how we see disabilities and help those with disabilities. This article will discuss the meaning of ADA-Compliance, what it entails, what benefits you can get from ADA-Compliance, ADA Tax deduction, and how to ensure that you can make your ADA-Compliant websites. So keep on reading to find out!
Understanding The Meaning Of ADA-Compliant Websites
The Americans with Disabilities Act (ADA) wants businesses to support people with disabilities reasonably. Therefore, websites should be available to blind, deaf, and hard of hearing users and use the website using speech, screen readers, or other assistive technology.
Naturally, this recommends that your website be ready for those with disabilities that affect their hearing, vision, or physical ability. In addition, a recent ruling set the legal necessity of website accessibility for businesses.
Following these directions will make sure that your content is accessible to more people with impairments, such as people with:
Movement limitations.
Low vision and blindness
Defects in cognition
Deafness and hearing impairment
Photosensitivity
Speech Impairment
Limitations in learning
Does Every Business need ADA-Compliant Websites?
The United States Department of Justice passed the ADA in 2010. It expects that all websites be available to people with disabilities (such as visual impairment and hearing loss).
The ADA applies to businesses that fall under Title I (which operate for 20 weeks or more per year with at least 15 full-time employees) or Title III (which fall under the public service category).
ADA agreement is now a moral and legal requirement for goods and services in digital areas, including websites. Ignoring the needs of physically impaired users by failing to give appropriate services might result in an ADA-compliant websites lawsuit getting started against the business.
Benefits of ADA Compliance
There are many benefits that the business can have when they follow the rules set by ADA. These include:
1) Increases Your Target Audience
If your website doesn't follow the ADA guidelines, you accidentally omit many possible clients who can't visit your website. On the other hand, if you follow the ADA rules, there is a great chance to gain more likely clients and improve sales.
2) ADA Compliance Enhances SEO
According to Dallas SEO Agency, Accessibility with screen readers is a necessary part of WCAG. These readers check your website in the same way that search engines do. Therefore, it will most likely engage users, search engines, and screen readers alike, improving your SEO efforts.
3) Help Your Reputation
Another benefit is that your clients will know how important they are to your business. More people will understand you made an effort to make your website ADA friendly once those new clients tell their loved ones how they found it.
4) Avoid Fines
Even before the ADA rules got finalized, many well-known businesses had faced a lawsuit for not following the ADA criteria. Therefore, making the necessary changes to your website is more useful if you want to dodge the legal fees and getting listed as non-compliant with the ADA.
Let's Talk About ADA Tax Credit
The ADA tax deduction gives the businesses a cut in their taxes that have changed their websites to fit the ADA criteria. In addition, it is possible per Internal Revenue section 44 as a benefit of the installation of ADA-compliant facilities.
Many smaller businesses that have spent ADA compliance fees, whether for website availability or other allowed charges, may be suited for the tax deduction.
What are the requirements?
The company must have a total income of less than $1 million in the past tax year. The other option is that the business had no more than 30 full-time workers in the last tax year. Employees get recognized full-time if they worked at least 30 hours per week (for 20 or more calendar weeks) during the taxable year.
How much deduction is possible?
An IRS tax deduction of up to 50% of fitted costs is available. It includes the expenses linked to website ADA compliance. The most tax deduction given per year would be $5,000.
How To claim the tax deduction?
The IRS Form 8826 help to receiving the tax deduction. Your lawyer or tax professional can define whether or not you qualify and whether or not you have qualifying charges.
How Do I Know That My Website Is ADA Compliant Or Not?
Mixing computer and human testing can guarantee that your website fits with the ADA and WCAG guidelines.
Businesses can choose from many available ADA compliance checking apps, which check your site's colors, font sizes, image alt text, and other parts. The downside is that these apps only judge one page at a time instead of your entire site.
A manual review also gets used to judge your website for ADA compliance. A manual review includes checking the convenience of each page on your site using the Web Content Accessibility Guidelines (WCAG). WCAG is a long checklist, but it acts as the basis for ADA compliance.
Deciding What Needs to Be Done to Make Your ADA-Compliant Websites
Start by looking at your website to decide how you are doing in terms of ADA rules. You may find out where you have problems by using a screen reader program and many online sources.
Understanding where your website lacks will also help control your time and effort based on how meaningful the changes you need to make are. It would be best if you had a general understanding of many reasonable ADA demands. The ADA website is the perfect place to get this information.
The Web Content Accessibility Guidelines (WCAG) are also an excellent source for choosing what is needed. In addition, sticking to the WCAG systems for a suitable plan (POUR) decreases the risk of lawsuits and damages in the form of fines and penalties.
The guidelines get separated into four groups, which are as follows:
Your website must be open to as many of your users' senses as possible. Hence, non-textual content, color use, and font choice should all get carefully handled.
The easiness with which your users can use the design of your website is operability. Therefore, your website should not need actions that some users can't do. It includes:
Avoid Using The Mouse
Set No Time Limits
Decrease Flashing Images
Think About The Navigation
Understandable
Understandability means that your website's material and use need to get planned so that your users can easily understand them. For example, you can improve understanding by:
Adding a navigation bar, which helps users to navigate to the content they are looking for easily.
Page titles, informing titles, and tags should get added to your pages.
Having the option to change the language of your website. (as a bonus, this can increase your sale and bring in new customers.)
You are making sure that your page has a proper order that can get used easily.
Robust
Robustness refers to your website's ability to remain available as technology grows and user demands change. Robustness needs a bit more technological know-how than others. In addition, it requires the skills of an experienced web developer who knows the ADA compliance requirements.
It's worth seeing that several of these changes increase inclusivity while also growing the website in all other areas. For instance, alt tags and SEO, transcripts, and subtitles help people that use the web without sound, and healthy navigation improves overall communications.
The Results Of Failure To Comply
Businesses that do not work hard to build ADA-compliant websites risk leaving people with limitations behind. In addition, it can cause a series of problems for the companies, mainly being lawsuits and fines.
Fines
If a business breaks the ADA, it will face harsh fines. Businesses and companies can face up to $75,000 for the first ADA breach and $150,000 for the following offenses. That is a hit for a business working on a small budget, decreasing available funds.
Lawsuits
Businesses that fail to meet ADA requirements are risking themselves to possible lawsuits. Aside from being asked to follow orders, which is expensive, a company would have to pay lawyers' fees. Depending on the area, the business owner could face a cost of $50,000 or more.
Final Thoughts
The ADA is a significant law checking disability criteria for businesses in the United States. Therefore, if a website is not available to disabled people, it is not just breaking the law, such as the ADA, but denying millions of potential clients. Including people with disabilities on your websites can help you gain the trust of many possible clients who otherwise were not free enough to use the sites before. In addition, it separates you from your rivals and tells your clients that you care about them. Then, of course, a tax deduction adds a cherry on top!
Now would be the best time to shift your website to ADA compliance. It needs careful thought about what your website gets expected to do and what possible issues a wide range of visitors may face when using it.
Author Bio:
Eva Theron is a professional vlogger and blogger who firmly believe brand awareness with the perfection of content. She is an intellectual mind, unique and creative thinker. Eva has the decade-long experience and impressive portfolio, collaborating with the Small Business Branding Services providers. Her job is crafting appealing taglines on the web, writing content for social media sponsored posts as a brand perspective.
Tags In